Analytics and AI
---
Analytics and Artificial intelligence (AI) are built into the fabric of Warrington's academic culture. They shape the way curriculum is created, new classes are built and career readiness is strengthened.
Businesses used to be driven by Excel spreadsheets, but today, Warrington is preparing graduates for the future of business with a new level of analytics and modeling tools. Warrington students have access to cutting-edge tools and methods that will ensure they are ready to immediately be impactful employees in the workforce. Warrington offers classes and resources that get students comfortable with innovative, open-source programs like Python and R. These same technologies used in Warrington classrooms are critical to global companies on the frontlines of innovation.
Artificial Intelligence, augmented reality, machine learning, and other emerging tools are revolutionizing the way we work, play, and live our lives. The University of Florida is launching a new initiative to advance and apply Artificial Intelligence (AI) across the enterprise as a fundamental pillar of our academic pursuits.
---
Faculty
---
40+
faculty members with research or teaching interest in analytics and AI.
Faculty Highlight: Jim Hoover
---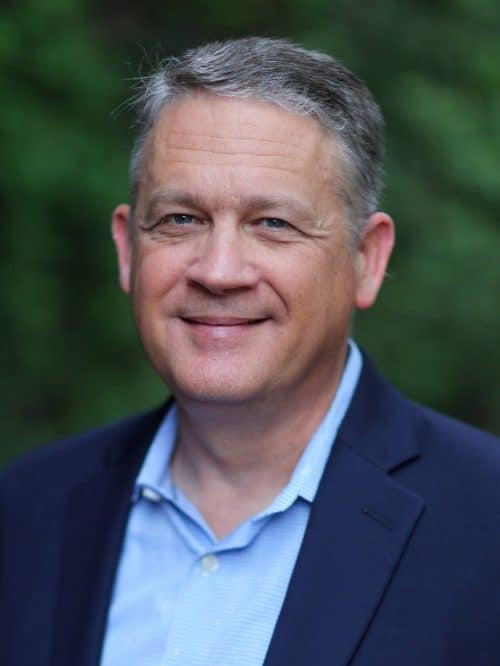 Jim Hoover has an extensive background in analytics, machine learning, artificial intelligence, forecasting and operations research. His commercial experience includes running several businesses and a large information technology and management consulting account for one of the world's largest consulting firms. Additionally, he built an analytics consulting practice, developing new skills and capabilities for an analytics workforce growing at over 20% per year. His current research is focused on the integration of artificial intelligence into business and big data privacy concerns. See Jim's full profile.
---
Program Highlight
The Master of Science in Information Systems and Operations Management program prepares students to thrive in the age of analytics, artificial intelligence (AI) and machine learning. Technology advancements have put our students in position to discover effective methods and innovative strategies that help companies take the next big step.
---