Director's Take
By Mark A. Jamison, Ph.D.
Profile | Email
---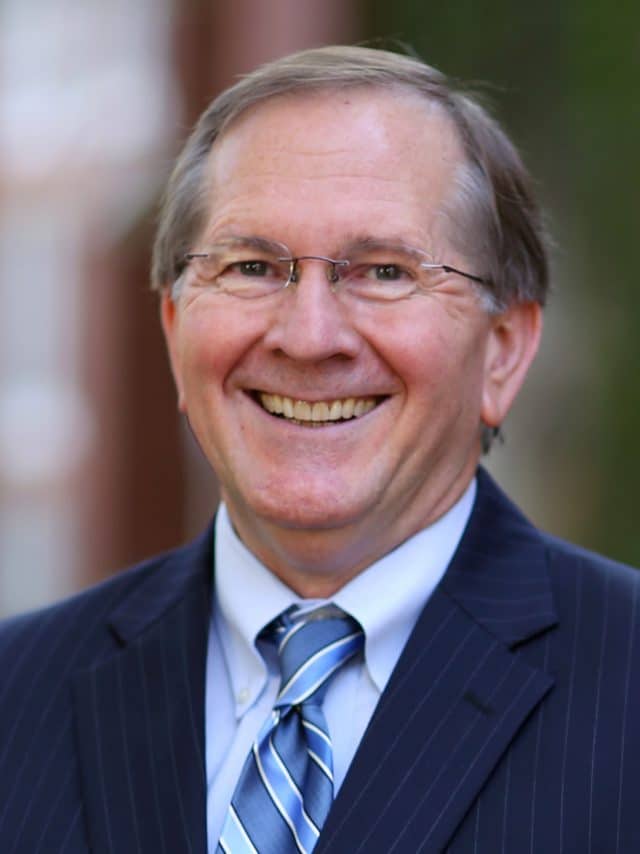 Welcome to the PURC website, where you'll find information about our research and training programs. I invite you to search for PURC working papers and publications in our Research Papers Search engine, and visit our specialized courses page for examples of our recent training programs, as well as details about the next delivery of the PURC/World Bank International Training Program on Utility Regulation and Strategy. Finally, I welcome any suggestions or comments you may have about this column or about our website.
---
April 16, 2019
Facebook's efforts to develop an underwater data cable encircling Africa to deliver internet to the continent serve as an excellent example of why net neutrality regulations are misguided.
April 12, 2019
The political pressures on Facebook and other large tech companies is immense, so developing strategies for placating critics is understandable. But if proposed regulations weaken competition in the social media marketplace, consumers and social media will be the worse for it.
April 9, 2019
A recent study by the Federal Communications Commission's newly-formed Office of Economics and Analytics has found that agencies with functional economics units have higher-quality regulatory impact analyses – thus justifying the creation of the OEA.
April 4, 2019
Will Facebook's recent move to give users more information about why they see content in their Newsfeed stave off regulation? Or have the economics of politics caught up with the company?
April 2, 2019
A dedicated tech regulator along the lines proposed by Elizabeth Warren would face enormous political pressure in its rulings and threaten basic American freedoms.
March 18, 2019
The FCC's move to a reverse auction approach for rural broadband subsidies is a good first step. To further improve the subsidy system, they should consider ways to eliminate duplicate subsidies across federal programs and states.
March 13, 2019
Is the FTC in danger of being hijacked by phobias and rhetoric? The agency has a good reputation for good analysis, but given the volume of dramatic language used to market regulation on tech companies and the instinctive fear many have of big companies, the agency's new task force will have to be diligent.
March 11, 2019
A new Federal Trade Commission (FTC) task force on antitrust in tech is an opportunity to adapt FTC practices to a new reality, but the FTC appears reluctant to change. There are three things the FTC should do to inform its approach.
March 8, 2019
Facebook may or may not succeed in ensuring users do not feel like they are under constant surveillance, but the move to bring their services more in line with human nature is an important first step.
February 20, 2019
Antitrust enforcement should not be driven by academics, pundits, and rent seekers who believe they know better than markets. Here are 3 of the false beliefs behind "designer antitrust."
February 8, 2019
Advocates of wide-ranging "neutrality" fail to realize that not all ideas flourish in identical conditions, and that platforms cannot survive endless external interference. We should let customers and entrepreneurs play their natural role in the market to discover the best ideas and practices.
February 7, 2019
Advocates of "neutrality," be it of net, search, or platforms want regulations that effectively turn valuable and dynamic business to tasteless commodities. Yet some relationships should not be neutral if they are to be effective.
January 24, 2019
A recent case involving restrictions on consumer data in China shows the value of information and the importance of regulatory humility.
January 9, 2019
A recent gathering of economists was marred by three myths about privacy: that privacy regulations stimulate innovation, that people own data about themselves, and that baseless fears justify privacy regulation.
January 2, 2019
There are five major areas in which the tech industry can have a better 2019 than its 2018.
December 4, 2018
After several years of silence – at least that's what is seemed like from the outside – FCC economists again have a voice, and consumers and the communications industry will be the beneficiaries.
November 26, 2018
An alarming number of economists and pundits have been finding pervasive monopoly power where non exists. It would benefit consumers if lawmakers avoid these static, tautological views of competition and instead study actual competition and whether it is being constrained.
November 7, 2018
While markets force companies to compensate consumers for access to their personal information, a federal privacy law would impose costs on consumers regardless of their level of comfort with sharing their data.
October 24, 2018
Europe's GDPR presents a potentially intractable roadblock to blockchain technology that will slow or even halt innovation.
October 3, 2018
By reshaping the products to fit peoples' expectations, tech companies can regain public trust – and possibly avoid inviting excessive regulation.
October 2, 2018
Tech companies' attempts to shape users to their technology, rather than the other way around, has led to declining trust.
Inside Sources opinion article
September 26, 2018
Google and other tech companies have unprecedented, massive amounts of data. There are lessons to be learned though in the limits of AI and big data.
September 25, 2018
Increased economic freedom means a better economic, legal, and social environment for tech companies.
September 12, 2018
Tech companies are made up of humans, and so are biased. Any attempt to regulate that bias away should be approached cautiously.
September 5, 2018
New studies purport to show a need for greater antitrust enforcement in the US, but fail to account for important technological, trade, and regulatory changes.
August 21, 2018
The FTC should rethink its approach to antitrust and consumer protection to account for the new economic structures of today's tech landscape.
August 9, 2018
Despite its boosters' claims, blockchains are not strictly trustless for a number of reasons. To succeed, the technology needs trustworthy governance.
id="protect-privacy-while-letting-people-share-information"
August 6, 2018
July 23, 2018
A closer look reveals at least five political and economic reasons why the EU imposes record-breaking fines on US tech companies.
July 11, 2018
Given the complex nature of rivalry in the tech space, heavy burdens of proof should be placed on those proposing government fixes to perceived problems.
July 9, 2018
Calls for aggressive government oversight of tech companies are often based on a number of logical fallacies and cognitive biases. How can we think clearly about rivalry in the tech industry?
June 27, 2018
The US Postal Service has been noted for its inefficiency and money-losing business model for years. Does blockchain technology offer a solution?
June 22, 2018
Vertical mergers are a sign that traditional industry silos and layers are changing — but why?
June 8, 2018
Customers choosing technologies they like – whether that results in market share growth or market share declines – should be the cause for celebration, not for alarm, regulations, and breakups.
June 6, 2018
Some rural healthcare, broadband, and edge providers are concerned the FCC's broadband subsidies program is inadequate, but blockchain and smart contracts may provide some answers.
May 17, 2018
The greatest gift Congress could give to Facebook would be new legislation that raises costs for rivals.
May 3, 2018
Governments can indeed play favorites and create wealth for some at the expense of others. But world class innovations that benefit both the creators and citizens emerge from free markets and innovator relationships.
In 60 seconds (video)
April 25, 2018
Some world leaders, including Emmanuel Macron and Donald Trump, have had America's big tech companies in their cross hairs. Should the giants of Silicon Valley be broken up?
In 60 seconds (video)
April 16, 2018
Following the Facebook scandal, many people expressed concerns about how big tech companies take advantage of their users' data to drive service consumption. Mark Jamison advises big tech companies to be transparent about their real business models.
The Hill opinion article
April 15, 2018
With the explosion of cryptocurrencies such as bitcoin, technology today has once again leapt far ahead of existing regulatory systems.
In 60 seconds (video)
April 10, 2018
The cries to regulate big tech have only grown louder over the last year. Is it time for the US federal government to put a lid on Google, Facebook, and other tech firms?
April 9, 2018
It appears too late for Facebook to divert the political backlash it faces by addressing problems with its business, but politics will be the least of the company's worries unless it ask itself and others at least five key questions.
March 29, 2018
Data companies scraping social media for political purposes is normal, but social media companies need to be overly transparent about how they use their customers' data.
March 28, 2018
Facebook's battles over Russian ads and the Cambridge Analytica revelations demonstrate that the economics of a platform business are highly complicated.
An AEIdeas online symposium
March 20, 2018
March 14, 2018
While Congress is considering whether to overrule the FCC's repeal of Obama-era net neutrality regulations, to write a new Communications Act, or both, it would be good to review what leading economic research has said about the issues.
By Mark A. Jamison and Jeff Lawrence
March 12, 2018
If President Trump wants his plan to succeed where other have not, he will need to lead in a way that none of the others did. As will the rest of the country.
March 6, 2018
Could blockchain technology help solve the problems that have plagued the Federal Communications Commission's Lifeline program?
February 27, 2018
For the future Federal Trade Commission to be effective, it will have to ward off three popular fallacies.
In 60 seconds (video)
February 19, 2018
When it comes to cryptocurrency, governments will have to change their traditional approach to regulation.
In 60 seconds (video)
February 16, 2018
The price of bitcoin has skyrocketed and plummeted over the past several months. Many are left wondering: Is cryptocurrency the investment opportunity of a lifetime, or a bubble that is doomed to burst?
Banter interview with Mark A. Jamison
February 15, 2018
How cryptocurrencies such as bitcoin work and how they are different from government-backed currency.
id="what-is-cryptocurrency"
In 60 seconds (video)
February 5, 2018
Plenty has been said about cryptocurrency in the past few months. But, um…what is cryptocurrency exactly?
id="should-cryptocurrencies-be-regulated"
February 5, 2018
Concerns about illicit activities and fraud surrounding cryptocurrencies are legitimate, but rushing in with regulations may be counterproductive.
January 12, 2018
There has been much handwringing over what some see as Bitcoin's excessive consumption of electricity – will this be its Achilles heel?
By Mark A. Jamison, Ph.D. and Palveshey Weber
December 20, 2017
Bitcoin's 1,600% rise this year and its recent wild value fluctuations have both excited investors and led critics to predict its demise, some with apparent glee.
December 19, 2017
Commentators continue to rely on economic and regulatory myths to support their calls for more regulation of tech companies – it's time to separate myths from reality.
December 7, 2017
Major technological innovations occur about every 10 – 15 years – and deregulation is key to making these types of innovation possible.
November 2, 2017
Dr. Jamison explains that Russians simply used tools that are already in common use by political parties in the US. Rather than try to regulate communication, people in the US should inoculate themselves against propaganda by deeply understanding their own views and the views of others.
November 22, 2017
If the FCC's draft Restoring Internet Freedom Order lives up to its billing, there will be more innovation, network investment, and competition on the internet, and better transparency and economic reasoning at the FCC.
November 7, 2017
When government determines economic winners and losers, businesses invest more in dealing with politicians and regulators, competition and innovation are limited, and customers lose in the end.
November 2, 2017
A recent paper claims that study participants gave up important security and privacy protections when making technology choices in exchange for small amounts of convenience, but this isn't the case.
November 1, 2017
A new paper is generating headlines because it claims that college students value pizza more than their friends' privacy, but the authors are wrong.
October 10, 2017
An AEIdeas online symposium.
October 4, 2017
Are tech firms too smart? Some people seem to think so, and their proposed restrictions on tech companies could hurt customers.
September 26, 2017
As communications technology and services are changing rapidly, a new approach to spectrum licensing could decrease the regulatory steps needed to create new businesses.
September 22, 2017
Facebook is being understandably cautious in its statements about Russians using the tech company to disrupt the 2016 presidential election. Is Facebook little more than a convenient scapegoat for critics, many of whom benefit from the political divide?
September 6, 2017
After years of debate, protests, name-calling, and the like, technology is leaving net neutrality behind. Here are at least three indicators that technology is outsmarting net neutrality.
August 23, 2017
The FCC recently asked how it should define "advanced telecommunications capability;" that is broadband. Don't customers define broadband every day? Why not simply watch what they do?
August 3, 2017
Commentators who argue tech firms are too powerful and must be stopped are missing the point – attacking these companies means attacking their happy customers.
July 24, 2017
It seems increasingly common for politicians, journalists, and pundits to engage in hand-wringing over how tech is destroying jobs. Is tech destroying jobs? Absolutely! And we should be glad.
July 18, 2017
Rarely is an economic regulator so confident of its economic reasoning and yet so pilloried by economists, as has been the case of the Federal Communications Commission's 2015 decision to subject internet service providers (ISPs) to Title II regulations. What does the economics really say about net neutrality and Title II? It's a bit messy but not hard to apply.
Lifeline is a program the FCC runs that pays telecommunications companies for providing service to low-income households at discounted prices. This year it received another failing grade from the Government Accountability Office (GAO). What are the problems with Lifeline and what can be done?
June 27, 2017
Would the world be a better place if the government required Taylor Swift to sometimes sing off key? Obviously not, but some of those calling for shackles on tech progress seem to think so.
June 13, 2017
Yet another academic study has given municipal broadband a failing grade. Not that there are a lot of actual studies of what happens when a government that regulates businesses also competes with them — perhaps because the answer seems rather obvious that the government tilts the playing field in its favor and often drives out private providers. What this new study from the University of Pennsylvania tells us is that governments are generally not very good at providing broadband service and tend to fail financially.
June 6, 2017
Recent conversations I have had about the value of regulation and private participation in telecoms has prompted me to do some quick calculations using the Caribbean as a test case. The results? Market reforms have had significant impacts in the region.
May 25, 2017
With the way governments in the United States treat telecommunications providers, you would think that the providers' services came with a surgeon general warning. Generally speaking, governments impose greater taxes on activities they want to discourage, such as smoking, or on things that their citizens are less likely to consume, such as rental cars. But telecom falls into neither category. So why is telecom taxed so heavily? And why are there so many different taxes and fees that some consultants and lawyers have built careers out of helping telecom companies decipher how much to pay and which forms to file?
April 27, 2017
One of the excesses of the Obama administration was the tendency to create regulations that stopped good things from happening. The Federal Communications Commission (FCC), under the leadership of Chairman Ajit Pai, has taken an important step toward rolling back one of these excesses, or the so-called net neutrality rules.
April 19, 2017
The rise of drama in regulatory decision-making has been a major contributor to the decline of the Federal Communications Commission (FCC) over the past few years. If articles in major newspapers over the past few days are to be believed, the forces that gave rise to regulatory theater at the agency are continuing to press their spectacle. Let's hope Chairman Ajit Pai and his colleagues Commissioners Mignon Clyburn and Michael O'Rielly continue to fight back and return the agency to its former solid analytical footing.
April 6, 2017
Federal Communications Commission (FCC) Chairman Ajit Pai placed a stake in the ground on Wednesday, committing himself to fix the lack of economics at the agency. Speaking at the Hudson Institute, Pai announced that he is forming the Office of Economics and Data (OED) at the FCC. This is a good first step.
March 30, 2017
Now that the White House, Congress, and the Federal Communications Commission (FCC) are getting serious about rural broadband deployment — in contrast to the past eight years — it is time to develop strategies that actually make positive impacts. Policies for rural broadband have seemed random the past eight years: billions of stimulus dollars were thrown at unneeded and failed projects, the FCC expanded failing systems such as Lifeline, the Obama White House and the FCC moved to limit the profitability of rural broadband, and the FCC chose an arbitrary definition for broadband. These failed policies wasted billions of dollars and did little to help rural communities gain broadband connectivity. It is time to let markets lead the way.
March 9, 2017
Fake news has become a cause célèbre and fighting it has attracted some powerful players. Facebook just launched its "disputed" tag for possible fake news, and Google has promised to also go on the attack. But can current tech firms really stop or even slow down fake news? Probably not. Frankly, these firms' business models enable the economic engine that powers fake news, and the demand for a social media site's version of the truth is probably quite low.
February 24, 2017
"This is the stupidest system I have ever heard of!" was how one of my students — a telecommunications regulator from South Africa — assessed the Federal Communications Commission's (FCC) system for subsidizing telecommunication during a presentation of my research center's flagship international training program a few years ago. My guest lecturer nodded sadly and offered, "This is an example of what not to do."
February 15, 2017
What would happen if the US Department of Energy decided to help low-income households afford solar power by giving money to companies that report that they lease solar panels to these households? In all likelihood, fraud would be a difficult and costly problem, and solar companies would benefit more than the households. Despite the obvious flaws of a system in which companies receive money based on their service claims, this is essentially how the Federal Communications Commission's (FCC) Lifeline program works: Telecommunications companies receive money based on how many households they claim as Lifeline customers. There is a better way — a direct subsidy would be more beneficial to low-income households.
February 2, 2017
There has been a lot of discussion lately about how the Federal Communications Commission (FCC) should be organized. Several news organizations mentioned that this was a topic of discussion as part of the work of the FCC transition team for President Donald Trump. (Full disclosure: I was a member of the team. My work there was confidential and the opinions I express here are my own.) Modernizing the FCC was discussed at the recent State of the Net program, and there was much agreement that the staff structure limits technical analysis. Larry Downs discussed the staff structure in a Forbes article, as did Bret Swanson in his recent TechPolicyDaily piece.
January 23, 2017
The short answer is, "No!" But not for the reasons that you might imagine. It's not because, as our former president famously boasted, "Elections have consequences," and now Republicans are in charge. It's also not because the agency should just do the right thing, regardless of who disagrees. It's because in an independent regulatory agency like the Federal Communications Commission (FCC), political alliances should be left at the door. That has not been the case the past few years and now is the time for change.
December 20, 2016
Development of infrastructure services is often a central feature for rebuilding fragile and conflict affected states (FCSs). One of the reasons is that infrastructure is often devastated by conflict, making provision of water, power, communications and transportation priorities for recovery efforts. Another reason is that equitable distribution of services may be an important feature of a peace agreement and any appearance of unfairness could spark renewed unrest. Whatever the motivation, without proper planning for governance, the development can falter.
November 28, 2016
Sometimes asking the right question makes all of the difference. In July of this year, my friends and former students at the National Communications Authority of Ghana asked me to speak on the question: "Has digitization redefined the boundaries of market definition?" They didn't ask if market boundaries change. That would have been too easy. Rather they asked if the boundaries of market definition change. My answer was, "Yes they have! And thus we should rethink market power."
November 23, 2016
Welcome to the "10 Candid Career Questions" series, introducing you to the PPP professionals who do the deals, analyze the data, and strategize on the next big thing. Each of them followed a different path into PPP practice, and this series offers an inside look at their backgrounds, motivations, and choices. Each blogger receives the same 15 questions and answers 10 or more that tell their PPP career story candidly and without jargon. We believe you'll be as surprised and inspired as we were.
November 15, 2016
Outgoing FCC Chairman Tom Wheeler has often been criticized for his lack of effective leadership. Politicization, the decline of analytical work, and lack of transparency have plagued the agency. Perhaps the most challenging job for the new chairman will be rebuilding the agency's credibility, pushing back the political opportunists, and mending the commission's internal divisions. Fortunately, previous chairmen have provided some lessons on how to do this.
November 2, 2016
"Finish the job" — Hillary Clinton's mantra for more broadband subsidies — has a powerful pull: It uses a tactic, sometimes referred to as a motivational Zeigarnik effect, that persuades people to resolve what they feel are incomplete tasks independently of the underlying value of the result. Economist Hal Singer recently paired this tactic with an egalitarian appeal of "broadband access for all" to further advocate for subsidies. But do more subsidies actually finish a job and provide a net benefit? Apparently not. Customers' spending habits are telling us they have other priorities. Furthermore, people advocating more subsidies for broadband tend to ignore how inefficient the subsidy programs are and exaggerate the benefits of subsidized broadband.
October 25, 2016
Enabling a robust market for information and communications technologies (ICTs) is fundamental to rebuilding fragile and conflict affected states (FCSs) and addressing the human suffering. As I have explained elsewhere, ICTs are critical because they can be used to alert people to renewed violence, build community, restart the economy, and facilitate relief efforts. The critical strategies that enable ICTs are protection of property rights and minimal barriers to competition.
October 21, 2016
The Federal Communications Commission (FCC) under Chairman Tom Wheeler has come under increasing fire for suppressing economic analysis and being politically driven. In effect, we have not had an FCC for the past three years, at least not in the way the agency was intended to operate. So that raises the question: Do we really need the FCC? The answer is "no, but yes."
October 6, 2016
There is a largely unsung hero in countries devastated by violence – think Afghanistan, Liberia, Rwanda after the genocide, and South Sudan. This hero connects aid workers with resources, helps people start businesses, builds communities, reveals human suffering, and helps former enemies reconcile. This hero commits in areas that most businesses consider too dangerous and expands rapidly. Who is this hero? How can you shake its hand? Look no further than your laptop or your smartphone. This hero is information and communications technology (ICT): The most trusted industry in the world.
October 3, 2016
Now that Brexit is underway, maybe we can ask the Brits to help us with some of our own independence problems. In particular, could we get some guidance on how to make the FCC more independent and substantive?
September 12, 2016
RIP, America's robust video market. FCC Chairman Tom Wheeler has a plan for you and he doesn't intend to let you refuse it. Last week the FCC released a fact sheet on Chairman Wheeler's new plan to rid the world's most vibrant video marketplace of set-top boxes, those devices that almost all cable TV customers choose to lease each month. His plan? Force creation of an app and a standard app license that would take over the video marketplace. What could be more innovative than government-directed software and business contracts?
August 23, 2016
My fellow Americans, when you vote for president of the United States this fall, I am asking you to write in me, the US Tech Industry. Why should you write in Tech? Frankly, no one in government is more popular than me with the American people. I am also more trusted than American politicians. Furthermore, my platforms are so loved worldwide that European politicians are openly jealous. To sum up, I have already made America great and my foundations are honest.
August 8, 2016
What sector regulations are appropriate for a fast-changing telecommunications industry? The economist's answer is often deregulation: absent monopoly power, it is hard to justify regulatory control of a market in which customers are in a position to make their own choices. Introducing regulation opens the door for industry players to push for rules that hinder competition and for political actors to design regulation to benefit cronies and distort markets. But sometimes deregulation isn't an option: laws may not grant regulators enough discretion and it may be difficult to build political coalitions to change those laws. What can be done in such situations? Ghana is providing an example with its use of "adaptive regulation," an approach that allows the industry and the regulator to co-evolve in a customer-driven system.
July 29, 2016
Hillary Clinton's technology and innovation agenda promises to "finish the job of connecting every household in America to high-speed broadband." How? Largely by taking money from taxpayers and funneling it to people who promise to expand broadband. In some universe, it might be possible to make the world a better place by taking money from businesses and consumers who were using it to produce wealth and value and putting that money into something that people are otherwise unwilling to pay for. But in the world in which we actually live, Clinton's plan is likely to waste resources and make our economy worse for the experience.
July 11, 2016
Three cheers for Senator John Thune (R-SD) for providing leadership that the Federal Communications Commission (FCC) needs. Too bad that leadership isn't coming from the agency's chairman, Tom Wheeler. In a speech on the floor of the Senate on July 7, Sen. Thune, Chairman of the Senate Committee on Commerce, Science, and Transportation, called Chairman Wheeler to account for leadership failures at the FCC. Chairman Wheeler has given the senator a lot to talk about.
July 7, 2016
It seems that Silicon Valley and pundits from the left and the right have found a lot to love in Hillary Clinton's technology and innovation agenda. Maybe they should think again. News headlines have characterized the plan as a love letter to Silicon Valley or a Silicon Valley wish list. Indeed, the trade group The Software Alliance issued a press release embracing the candidate's agenda. The left-leaning advocacy group Public Knowledge is excited for expanded taxpayer funding for Internet and more net neutrality. The Washington Post quoted Berin Szoka, president of the right-leaning Tech Freedom, as saying that Clinton "hit the ball out of the park about making broadband deployment easier," a comment that the think tank repeated on its Facebook page. Despite this enthusiasm, there is much to worry about in this agenda as it provides a blueprint for diminishing US leadership in tech.
June 29, 2016
The five commissioners of the FCC are once again being hauled before Congress to explain themselves. This time it will be to answer questions from the House Energy and Commerce Committee on July 12. The chairman of the FCC, Tom Wheeler, has been called to testify a number of times before Congress, in part because Members of Congress have expressed concern that transparency and integrity of decision making appear to have declined under his leadership, while overreach, partisanship, and politicization have expanded.
June 15, 2016
Now that the DC Circuit Court of Appeals decided that it is okay to have economics-free regulations for the Internet, leadership from Congress may be the only way we can achieve an economics-grounded and technology-grounded policy for the Internet.
June 7, 2016
Certain European officials seem to be suffering from a disorder called platform anxiety — the fear that arises because US firms are the leaders in creating business platforms. As is often the case, these officials are self-medicating by imposing regulations on others. While this may be a fulfilling activity for the officials in question, though probably not for the firms being regulated, it does little to address the real problem: Governments are feeling left out of the platform economy.
June 1, 2016
You know an industry is having an impact when government officials seek to control it, or at least capture its value. This appears to be what the European Commission is doing as it seeks to force Netflix, Amazon, and Apple to carry and promote more European films — and to have these companies pay for the privilege of doing so.
May 16, 2016
In politics, data are used to market policy, not to make policy. That seems backwards to most of us: Shouldn't information drive decisions, not the other way around? Not in the world of politics. And increasingly, not in the world of regulation by so-called expert agencies. The current case in point is the proliferation of bad math and falsehoods masquerading as facts in the context of the possible regulation of set-top boxes. These make for powerful political marketing, but lead to bad policy when taken as truth.
April 26, 2016
The tech sector does great things for the US economy. For example, IT made up 75 percent of US productivity growth from 1995 to 2002, and 44 percent from 2000 to 2006. In 2011, IT workers earned 75 percent more annually than non-tech workers. And, finally, tech made up 5.7 percent of the US workforce in 2014. Given these great contributions to citizens' wellbeing, one would think tech companies and governments would be careful not to kill the proverbial goose that lays the golden egg. But that could be just what is going on. Here are five ways governments and industry are trying to cripple tech.
April 19, 2016
Late last week, the White House urged the Federal Communications Commission (FCC) to take control of how cable television companies use set-top boxes, presumably for the purpose of promoting competition. In a coordinated release, the administration issued a YouTube video and three documents — an Executive Order; a Council of Economic Advisors issue brief; and a blog by the Chairman of the Council of Economic Advisers, Jason Furman, and Director of the National Economic Council and Assistant to the President for Economic Policy, Jeffrey Zients — all directed at increasing regulation and promoting free markets.
April 12, 2016
Often, an economist's role in public policy is to explain obvious things that for some reason are being missed. This includes simple truths such as these: only a monopoly can have monopoly power, regulations should not outlive their purpose, and pushing prices below commercial levels generally decreases investment. These economic lessons could assist the Federal Communications Commission (FCC) in the "special access" proceeding, in which the agency is being lobbied by resellers to extend existing price-cap regulations from TDM-based services (on copper connections) to IP-based services (on fiber connections).
April 1, 2016
Indications are that Congress is likely to take up net neutrality once the court rules on whether the FCC overstepped in its 2015 Open Internet Order. The intent at least on the Senate side is to have strong net neutrality provisions. The House seems less likely to take that position. Are there ways to have our cake and eat it too? Can we have dynamic industries and regulation? Yes, as long as the regulatory framework is consistent with a constantly improving tech ecosystem of networks, edge providers, customers, and others yet to be named.
March 15, 2016
In recent years, the Federal Communications Commission (FCC) has written sweeping regulations based on little more than well-crafted narratives while ignoring the cornerstones of good regulation: independence, evidence and analysis. It has made the regulatory process an "economics-free zone," writing regulations in the dark and ignoring warnings of unintended consequences. It has intervened in markets without any evidence of market failure or consumer harm. How is it that a major regulatory agency — one that once provided substantive advice to the rest of the world on how an independent agency should function — seems to have lost its way? It has had a lot of help. In case someone wants to destroy the credibility and effectiveness of an independent agency in the future, here are five ways to do it.
March 2, 2016
Remember the good old days, when Silicon Valley was all about creating cool stuff, taking risks, and making people say, "Wow!"? Now it seems the headlines are much more focused on the valley's encounters with government: The heads of Google and Facebook were called to Europe to face calls for increased regulation, the Federal Communications Commission (FCC) wants to regulate the Internet and set-top boxes, and European telcos are calling for app regulations that would hinder their US competitors. What happened? As I explore in this post, tech firms have satisfied almost every rule for ensuring undeserved government regulation. This is sad because many of these growing regulations are slowly cutting off the very oxygen that has made US tech great.
February 11, 2016
Have you ever read a blog or a proposal by a policy advocate and thought it was satire, only to later learn that the person was serious? I bet this is an increasingly common experience for those of you reading Internet proposals coming from the FCC, Bernie Sanders, and some academics advocating for tech regulation.
February 2, 2016
It is all too clear who is running the FCC these days, and it's not Chairman Wheeler. In a January 27 op-ed in Re/code, Chairman Wheeler announced his intention to have the FCC begin regulating television set-top boxes — the devices that connect televisions to cable TV or satellite TV networks. The plan is to force cable and satellite providers to open up their boxes to other technology companies, allowing each customer "to use one for all of the video sources you use."
January 13, 2016
A funny thing happens when economists get together: They discuss the real impacts of public policy. Wouldn't it be nice if the Federal Communications Commission (FCC) participated in these discussions? In particular, wouldn't it be nice if the FCC knew that: (1) Technology-based competition drives broadband progress and adoption more than regulation-driven competition does; (2) High market shares are a sign of market success, not market failure; and (3) The FCC's universal service programs are expensive and largely ineffective.
January 4, 2016
Let's resolve in 2016 to let tech serve the poor everywhere. It is unlikely that we could find anyone who thinks it is a good idea to stand in the way of tech serving the poor. Still, the proponents of recent tech policy proposals are, whether they intend to or not, doing just that.
How is this happening? In recent years, many people and countries have embraced net neutrality, a concept that has a liberating ring to it, but in reality is anything but. Net neutrality began as an ambiguity and has morphed into an illusion that, in the name of doing good, is hurting the most vulnerable among us.
December 8, 2015
Maybe the FCC thinks the US has had enough tech innovation. If it does, then its decision to impose utility-style regulation on Internet Service Providers (ISPs) appears to be right on track; at least one ISP says the regulations are delaying new services.
What's this about? Early in 2015, the FCC adopted Title II regulations for ISPs. In doing so the agency embraced a regulatory framework designed initially for railroads in the 1800s, which was then adapted about a century ago for monopoly utilities – which telephone companies once were. Exactly how the FCC would impose these regulations on the Internet has remained vague, but the agency's plan includes:
A prohibition on ISP's offering fast lanes (no turnpikes or HOV lanes);
Case-by-case restrictions on ISPs doing things that the FCC thinks might unreasonably interfere with customers' access to content (this is in addition to an outright ban on blocking lawful content);
Restrictions on network management practices that have an underlying business purpose;
Prohibitions on unjust and unreasonable interconnection arrangements;
A promise that the FCC is keeping "a close eye on any tactics that could undermine" the FCC's rules.
November 12, 2015
America's high-tech industries are delivering some amazing innovations, but how long can they keep this up if networks are running 20th-century technology?
November 9, 2015
The Internet has been doing too good of a job promoting freedom, international cooperation, and the exchange of ideas. So much so that governments around the world are fighting back. That appears to be the bottom line of a recent survey by Freedom House. Its Freedom on the Net 2015, the fifth in its annual series on government policies and Internet freedom, found that Internet freedom is on the decline in most parts of the world. The survey scores governments on their practices for removing content from the Internet, arresting and intimidating people for what they put on the Internet, surveillance, and undermining encryption and anonymity. Countries are then classified as Free, Partly Free, or Not Free. Most of the 65 countries (representing 88% of the world's Internet users) surveyed for the 2015 report experienced decreases in freedom since joining the survey.
September 1, 2015
It is a fundamental truth in economics and finance that lower returns or higher risks decrease incentives to invest. Combining the two spells double trouble. The FCC delivered just such a double whammy with its Open Internet Order when it chose to place new, yet often unspecified restrictions on Internet Service Providers (ISPs). Almost as if on cue, investments in broadband dropped in the US.
August 17, 2015
Competition regulators around the world are (slowly) coming to terms with the fact that traditional wisdom in antitrust doesn't apply to the tech industry. The latest country to contend with this fact was Taiwan. The details are not yet available, but it appears that the country's Fair Trade Commission decided late last month that Google benefits customers when it offers its own services to users of the company's search engine. This is how it is with tech: Discrimination can be good, bigger can be better, undercutting rivals can make markets work better, and things move so fast that markets more often than not punish bad acts on their own.
August 6, 2015
We are on the cusp of a new era in information technology. While consumers and entrepreneurs are excited to explore the potential capabilities and applications that lie within it, regulators in the US and Europe are fighting back. Fueled by strong skepticism of technological progress, at least by established tech companies, these regulators could end up banishing western economies into the backwaters of the information age.
July 21, 2015
One of the worst things you can do to a regulatory agency is politicize it. Politicized agencies bend to the ever-changing winds of politics, which creates problems for industry and consumers alike. This straightforward lesson is one I have taught government agencies around the world. They seem to get it. Meanwhile, our very own FCC still has to make the small but crucial first step required to start the de-politicization process.
July 9, 2015
In May of last year, the European Union's highest court ruled that Google has an obligation to remove selected information on certain people (at least certain Europeans) from its search engine results. Some are cheering this as a newfound or expanded "right to be forgotten," and one group has even written to the US Federal Trade Commission asking that it act in line with the EU court. While this case brings about a rapid emotional response in most people – I don't know anyone who wouldn't like to limit what others can dig up on them – it's biggest benefit has been to reveal an unexplored new idea: that there is, in fact, a market for being forgotten.
June 23, 2015
Last week the FCC adopted a proposal that, according to the agency, takes "significant steps to modernize its Lifeline program." Lifeline is a 30 year-old telecommunications subsidy program for low-income households. After 30 years, you would think that the program has made a demonstrable impact on making "phone service affordable for low-income Americans," as the FCC put it. You would be wrong.
As I think most American's would agree, the FCC is right for caring about the poor, but the agency's plan doesn't put that care into action.
May 18, 2015
Who doesn't love statistics? I certainly do. Especially when they are presented in an interactive and highly visual way. One website that does a superb job of this is Gapminder.org, which lets you explore all sorts of data, including the state of broadband around the world. The Gapminder data shows us the strong positive relationship between broadband penetration and liberty.
April 17, 2015
If you google "Google EU," chances are your top search results are numerous articles on the European Union's antitrust charges against Google. I suspect the ironies aren't lost on Google: (1) Its service is so good that it is the first source of information for about 90% of search users in Europe; (2) It is so pervasive that users have verbed its name; (3) Such great success makes it a target for European antitrust regulators; and (4) It is in the business of providing bad news about itself. In case you haven't been watching, after five years of investigation, the EU brought charges against Google for what the EU calls search bias. In a nutshell, the European regulators claim that Google gives systematic favorable treatment to its own comparison shopping service in its general search results.
March 30, 2015
The US needs more entrepreneurs. In fact, the world needs more entrepreneurs. So says a recent study out of Pepperdine University, which puts some numbers to what it costs the US and other countries when they don't have the right balance of entrepreneurs and established companies. The study, authored by students Catherine Bampoky and Aolong Liu, along with professors Luisa Blanco and James Prieger (hereafter, BBLP), examines the "economic growth penalty" that a country pays when its entrepreneurship deviates from its optimal level. How could there be an optimal level of entrepreneurship? Isn't more always better? Not according the study. While it is clear that having too few entrepreneurs can lead a country to see slow economic growth and lagging international competitiveness, BBLP explain that too much entrepreneurship – in the form of too many new businesses relative to established ones – can also negatively impact growth.
March 18, 2015
Innovation always surprises. It catches us off guard and does things we do not expect. The best innovations happen when entrepreneurial companies step outside their comfort zones, explore unchartered territories, or take a great leap forward in ways no one had anticipated. Apple did this. So did Google, Facebook, and YouTube, all in their own, unique way. So what happens when innovators are forced to think inside the box? Well, we're about to find out.
February 27, 2015
Do tech companies, like Google, Apple and Facebook, make too much money? Some people seem to think so. What these critics might fail to realize is that if these winners in the technology marketplace are treated as "too profitable," then the next Apple or Google may never appear. Why do critics believe these companies are too profitable? The reasons vary. Professor Clemons of The Wharton School thinks that the profits of companies like Google demonstrate that such companies are monopolies, leading him to the conclusion that they should be subjected to antitrust investigations. Others argue that big tech companies cause income inequality by engaging in stock buybacks, charging exorbitant prices for minor technology upgrades, or exploiting their less-skilled workers and their customers. It is true that familiar tech firms make a lot of money, as do their owners and executives. Apple made headlines when its quarterly profits jumped 38% last year. Three of the most profitable companies in the world in 2014 were information technology companies (Apple, Samsung, and Microsoft). Forbes' list of the 25 wealthiest people in the United States includes eight from the tech world (Bill Gates, Larry Ellison, Mark Zuckerberg, Larry Page, Sergey Brin, Jeff Bezos, Steve Ballmer, and Michael Dell). Of course, we know about these success stories because they are success stories. The failures tend to go unreported. But do the successful make too much money? The answer depends on whether you want there to be another Apple, Google, etc.
February 24, 2015
Is there a way for the FCC to apply Title II regulations to the Internet without embarrassing itself? Yes, but it would require a change in direction. "Title II" is the section of the Communications Act that was intended to regulate monopoly telephone companies as public utilities. Its roots go far back in history, but an effective starting place for understanding Title II is an 1876 Supreme Court case, Munn v. Illinois. The case involved grain elevators that the court found were situated uniquely between a river harbor and railroad tracks, giving the elevators monopoly control over grain movements from farmers in certain Midwestern states to markets on the East coast. The elevators extracted economic rent to such an extent that they seriously hindered the agricultural economies in the affected areas.
February 18, 2015
It's hard to be humble. In fact, most of us fail at it systematically: 93% of drivers believe they have above-average driving abilities. 94% of professors believe they are above average relative to their peers. 75% of competitive chess players believe they are underrated even though the rating system is demonstrably accurate and chess players tend to know their ratings. 66% of people believe they have an above-average sense of humor. Curiously this overconfidence is negatively correlated with ability (that is, the lower our ability, the more optimistic we tend to be about our abilities) and positively correlated with news consumption (that is, the more news we consume, the more we overestimate how much we know). This illusion that we know more than we really do has frightening implications for regulators who seem to be asked to make ever more detailed assessments and decisions. As FTC Commissioner Maureen Ohlhausen – who will be addressing regulatory humility at an event at AEI tomorrow – recently wrote, government officials "should resist the urge to simplify, make every effort to tolerate complexity, and develop institutions that are robust in the face of complex and rapidly changing phenomena. Unfortunately, regulation too often is a procrustean bed for the regulated industry, due to the limits of regulators' knowledge and foresight." "Procrustean bed" is a reference to Greek mythology, in which Procrustes physically forced his guests to fit his bed by stretching those who were short and amputating limbs from those who were tall.
February 3, 2015
Google is becoming a major investor in fiber optics and other networking technologies, and in doing so is demonstrating the value of vertical integration in information technology. Google's most well-known fiber initiative is Google Fiber, which launched its first project in Kansas City in 2012 and, according to the company, recently completed 7000 miles of fiber investment in Kansas and Missouri. Google Fiber focuses on the consumer market and offers high connection speeds, integrated Wi-Fi, content recording and storage, and devices. Since the initial launch in 2012, Google Fiber has gone live in Austin and Provo, announced launches in four more metro areas encompassing 18 cities, and revealed that it is exploring expansions into Phoenix, Portland, Salt Lake City, San Antonio and San Jose.
January 13, 2015
As the FCC prepares for its February vote on net neutrality, and Congress formulates its own plan of action, what can we anticipate? That depends on whether the net neutrality opponents or proponents win. The bottom line is that net neutrality opponents are against the government defining the boundaries of an industry, at least without substantial evidence that firms are harming customers. Conversely, proponents want government to define the industry by limiting what ISPs can offer to their customers. We have been down this road many times before in telecommunications. As I describe below, the US history of placing boundaries on what telecommunications can be includes the 1956 Consent Decree, the FCC's three Computer Inquiries, the breakup of AT&T, efforts in Pennsylvania and other states to create wholesale-only telcos, and network unbundling. These attempts to create a regulatory-defined industry all unraveled. Their dynamics tell us what we can expect once the FCC and/or Congress act.
December 2, 2014
It used to be that when school officials increased spending on technology, it was because they had talked with the people who paid the bills, i.e. local taxpayers and local elected representatives. Prior to making any changes to the budget, these officials openly considered budget priorities, such as the need for books, building improvements, teachers, transportation, extracurricular activities and other concerns, and then reached a decision that balanced these diverse priorities. This is not the way it works anymore. Things changed in 1996 when Congress and then-President Clinton agreed that the Federal Communications Commission (FCC), the federal regulator of telecommunications and broadcasting, should also be in charge of subsidizing schools' and libraries' communications services, most notably the Internet. The FCC would do so by collecting money from telecommunications customers and giving it to schools and libraries.
November 20, 2014
The recent White House announcement on net neutrality offers an interesting paradox. On the one hand, the president believes that the currently unregulated Internet "(m)ore than any other invention of our time…has unlocked possibilities we could just barely imagine a generation ago." These innovations include "digital devices, apps, and platforms that fuel growth and expand opportunity." On the other hand, the president is adamant that "there should be no gatekeepers between you and your favorite online sites and services." He can't have it both ways. Aside from the fact that the Internet has never been neutral – e.g., larger content providers are able to afford transport and delivery services that their smaller rivals cannot – evidence is mounting that customers prefer service with gatekeepers and that gatekeepers are a primary source of innovation. The White House's disparaged gatekeepers are Internet Service Providers (ISPs), those broadband providers who some believe seek to limit the value of their services by restricting what customers can do on the web.
September 25, 2014
Having embarked in 2008 on a $40+ billion project to build fiber to nearly every home, Australia had the good sense to do a cost benefit analysis to see whether this effort was worth it. Admittedly, the analysis was a bit late – it began in 2013 – but it found that citizens would have been better off if the government had done nothing.
Is Florida Spending Too Little on Energy Efficiency?
The essence of getting the most bang for your buck is to put fewer dollars into areas where benefits at the margin are lower and more dollars into areas that are just the opposite. That does not mean that you put more dollars into areas where total returns are highest because total and margin are different concepts. That basic idea is important when considering how Florida is doing with its energy efficiency programs.
The 2012 Florida legislature directed the Florida Public Service Commission (FPSC) to work with the Florida Department of Agriculture and Consumer Services to sponsor a study on whether Florida's energy efficiency laws (known as FEECA) remain in the public interest. The FPSC, following its established procurement practices, chose a research team consisting of the Public Utility Research Center and the Program for Research Efficient Communities of the University of Florida, and the National Regulatory Research Institute.
The study team concluded that Florida's laws and policies appear to serve the state's citizens and energy customers well, although some data limitations kept the team from doing as thorough an investigation as it would have liked. The team found that the cost effectiveness of FEECA programs compare well with the cost effectiveness of comparable programs in other states. Favorable benefit-cost ratios indicate that Floridians are getting a good return on their energy efficiency dollars.
But it is easy to misinterpret the beneficial ratios and conclude that Florida should be spending more. By way of analogy, think about someone who has adopted a healthy diet, eating nutritious foods in just the right amounts. This person's benefit-per-calorie ratio for eating would be quite high. Should this person consume even more calories? Absolutely not! Each additional calorie consumed would make the person worse off and decrease the benefit-per-calorie ratio. The additional calories would actually make the person less healthy!
Similarly, a favorable benefit-cost ratio for FEECA programs that compares well with other states suggests that Floridians are getting good returns on their investments in energy efficiency. We don't know if improvements could be made at the margin without additional studies.
To illustrate, if a utility is now spending $10 million on energy efficiency (recovered in bills), with customers obtaining $15 million in benefits, customers are receiving a net benefit of $5 million. If the utility spent and recovered $11 million instead, and total benefits increased to $15.5, the additional $1million outlay would have additional benefits that were half the additional costs. That is not a bargain for customers, even if the benefit cost "ratio" is still greater than one!
How much should Florida spend on energy efficiency? Even though that cannot be known without sophisticated studies, it is important to keep in mind that the goal is the highest benefit cost ratio we can obtain, given customers' opportunity costs. A high ratio is not a signal to do more. A more appropriate interpretation is that we may be close to spending the right amount.
Make Better Mistakes
March 29, 2012
It was clear from the nervous voices that the discussion had found a tension point. The small group of consultants, academics, energy companies, and a single utility regulator – all attending a large conference on the new energy economy – had been assigned by the conference organizer to discuss barriers to increased use of intermittent renewable energy, energy storage utilities, electric cars, and the like. I was in this group.
Our host country had been a pioneer in electricity reforms, having broken up and privatized its state-owned electricity monopoly in the 1980s. However, it appeared to our small group that the country's vertically disaggregated electricity system wasn't up to the challenge of a creating new energy economy. We had no answers: We didn't know what the right structure should be, which companies could or should reform their cultures and business models, which laws should be repealed, which new laws should be adopted, etc. All we knew for sure is that no one in the group was safe: Each of our roles in the current energy system was at risk. As one might expect, we quickly discovered that talking about whether customers would recharge their cars at home or at work was less unsettling, so we moved on to that topic.
Ignoring a problem doesn't solve it. The electricity sector, its customers, its suppliers, and its regulators are at a complex crossroad. We generally accept that increased use of renewable energy sources, more efficient use of power, improved grid management, and new uses for and new ways of pricing electricity are imminent. We could be wrong. Even if we aren't wrong, we don't know the best way to effect these changes, nor can we describe what the changes should look like.
How do we resolve this complexity and uncertainty? We don't. As economics writer Tim Harford explains in his TED talk on the dangers of thinking we have the answer (which he refers to as the God complex), we have to start making better mistakes.
Most of us are not good at this because it means admitting our own incompetence. Economists and engineers like developing deterministic solutions and then moving on. Lawyers like writing laws and finding legal conclusions. Voters cast their ballots for politicians who make promises about the future and who vow to fight the bad guys, namely the other political party. Our desires to protect our professional reputations drive us to believe we have answers even when none exist.
Some traditional regulatory practices work against us when the future is uncertain and complex. Several jurisdictions have laws that require utilities to provide energy at least cost. What is least cost in a complex environment? Some costs, such as risk and foreclosed options, cannot be readily quantified. Sometimes a company incurs costs on behalf of others, perhaps decreasing system costs, but making the company's service more costly. The ultimate effects of utility investment decisions are unknowable for years, making fact-based judgment difficult at best.
Finding the future is a trial and error process, so costs of errors are necessary for finding the future. How can regulators assess whether the learning has been efficient? And how should the regulator value the spillover benefits of errors when other utilities, regulators, customers, and others learn? Our normal view of prudency, and the way regulatory and utility work is scrutinized in the media and in the political arena encourages people to prefer errors of omission rather than errors of commission, because the former are harder for others to see.
Sometimes regulatory laws restrict business models, for example, by precluding companies from vertically integrating. This was the situation in the country hosting the conference, where some companies were refusing to introduce new energy services because they were uncertain whether the new services should be classified as providing energy, distributing energy, marketing energy, or something else. That classification would determine who could provide the services.
What can we do? We should view our next step as a next step and nothing more. We should encourage energy companies, customers, and regulators to experiment without risk of reprisal for errors as long as experiments are openly discussed, openly analyzed, and openly discarded when they fail to be part of the next step.
Most of all, we should embrace the notion that no one has the answer. As Mr. Harford said, "I see the God complex around me all the time in my fellow economists. I see it in our business leaders. I see it in the politicians we vote for — people who, in the face of an incredibly complicated world, are nevertheless absolutely convinced that they understand the way that the world works."
March 17, 2012
Recent calls for ex ante regulation of Google are reminiscent of other calls for regulation of IT companies. Remember the calls to treat Windows like a public utility, or iTunes as an essential facility? These were all misguided because they misconstrued the basics of the proposed regulations. The calls for regulation then and now also contain an unstated premise that rules designed for truly monopoly industries with public franchises and stable, long-lived technologies could be successfully applied to companies whose technologies change daily and whose customers readily move on when something better comes along.
Being Unsuccessful in Energy and Telecommunications
January 20, 2012
What makes some people spectacularly unsuccessful? In "Why Smart Executives Fail," Finkelstein and Roth analyze why former high-flying companies like Enron, WorldCom, and Tyco failed and found seven habits that the senior executives had in common: (If you don't have time for the book, Eric Jackson provides an excellent summary in Forbes.)
They see themselves and their companies as dominating their environment
They blur personal and company interests
They think they have all the answers
They eliminate anyone who doesn't completely follow them
They are more obsessed with image than with results
They underestimate difficulties
They fail to let go of the things that worked in the past, but that now hold them back
It is easy for us with 20-20 hindsight to see the folly of these habits, especially when we are looking at others. What could happen if we looked for these behaviors in utilities and regulation today?
We might become more aware of our limitations. Sometimes regulators and policymakers see themselves as the ones who set direction for energy or telecommunications. However, a quick review of history finds fatal mistakes were made when governments followed their own visions, ignoring the forces of technology, economics, and customer demand. Utilities sometimes see themselves as the providers of service rather than as a part of a broader system with evolving boundaries and players.
We might also listen to outside voices more often. When Shell Oil experienced political and environmental disasters several years ago, its management engaged in an extended campaign of listening to the company's harshest critics. This helped Shell recognize that its world had changed and that the company needed to adapt if it wanted to be successful in the future. Certainly there are many critics of utilities and regulation, and they speak often, but how well do we hear the song beneath the words that our critics share? It is tempting for each of us – academics, consultants, utilities, regulators, etc. – to trust our own understanding, and in doing so, miss some important themes that are cutting across all of our work.
We might spend more time thinking carefully about real impacts and less time on impressions. Sometimes enrollment rates in programs like Lifeline are used to define success while consumer impacts go unnoticed. Dollars invested in broadband or green energy are also used to measure success while economic and environmental value created or destroyed is ignored.
I have touched only on a few of the habits, and I am sure that I have missed many blind spots, especially my own.
What are we to do? I was impressed by a consumer representative at the recent Critical Consumer Issues Forum in St. Louis who asked whether the regulatory and infrastructure initiatives that are coming to a head in energy at this time make sense when taken together. This big picture view of the preponderance of initiatives and how they interact is too rare. His point was supported by my own informal survey of utility executives, that found that most of their attention is devoted to complying with regulations at the expense of business improvement and strategic planning.
I have also been impressed with regulators and utilities' employees who have made a point to listen to their critics and process what they hear. The Australian Competition and Consumer Commission convenes an annual conference that features outsiders who are invited to assess what they see happening in the country. A regulator in the U.S. organized an annual dialogue with executives, policymakers, and researchers to initiate discussions about which her state should be thinking for the future. A utility executive in the U.S. invited leading thinkers from many walks of life to challenge how his company thought about itself and its future.
Above all, each of us should think carefully about these 7 habits and watch for warning signs in ourselves and in our organizations.
Hurricanes and Electric Utilities: Lessons from Florida
Spring 2012
What's the best way to divert hurricanes and avoid damage to electric infrastructure? Maybe it's being ready to learn from the experience.
That is one way of interpreting Florida's experience. In the aftermath of the 2004-2005 hurricane season, when eight named storms caused a total of $15.5 million in customer losses from power outages, Florida embarked on a comprehensive reform preparing electric utilities for hurricanes. This effort included coordinated research through PURC on electric infrastructure and storm damage.
This research – funded by Florida's utilities and done in collaboration with them – included an in-depth look at the economics of hardening the state's electric system. A computer model developed for that purpose helps analyze the costs and benefits of undergrounding and other forms of hardening at a micro level. The research also included the deployment of an extensive network of weather monitoring devices to gather storm data and a companion software system for mapping the weather data to infrastructure damage.
But now that we in Florida are ready to test our model against real storm damage, no hurricanes have hit the state. Maybe our preparedness hasn't caused hurricanes to go elsewhere these past six years, but we are better prepared now for extreme storm events than we were in 2004.
Florida's experiences may provide other states with an approach to better prepare for extreme weather events. The work done in Florida was the foundation for a study in Texas of the economics of hardening electric infrastructure following hurricanes there a few years ago. States in the northeast are beginning to review the impacts of Hurricane Irene. As they move forward with their investigations and plans, we at PURC look forward to collaborating with them and sharing Florida's strategies to minimize losses from extreme weather.
What exactly can other states gain from the Florida experience? One key lesson is to have a coordinated plan for dealing with storms and their aftermaths, and to have practice runs of the plan. This isn't something that PURC has been involved in, and I am sure that at least some other states in the hurricane belt have similar systems in place. However, states without such plans would benefit from talking with Florida's Division of Emergency Management.
Another key lesson is to develop a system of shared knowledge and shared research. This has been PURC's role in Florida. At the request of the Florida Public Service Commission, the electric utilities and PURC conducted workshops on the effects of the hurricanes, identified areas where research could improve utilities' abilities to serve their customers when hurricanes hit, and worked together to address the research needs. A more comprehensive description of this work is available in The Electricity Journal article "Florida's Storm Hardening Effort: A New Paradigm for State Utility Regulators" by PURC researchers Lynne Holt and Ted Kury.
While it is a standing joke in Florida that the 50+ weather monitoring stations that WeatherFlow and our collaborative research team installed after 2005 have kept hurricanes away, the real service to the state's utilities and customers is that both are better positioned to manage hurricane damage in the future and to continue to improve as we learn from experiences.
A Leadership Deficit
By Mark A. Jamison and Araceli Castañeda
Summer 2011
This moment in history is a good opportunity to learn about leadership. We see the U.S. debt ceiling deadline looming large and our federal government losing its AAA credit rating, even if a debt deal is reached. We also see the people who are in a position to do something faltering: Three perspectives seem to prevail. First, there are the political actors who see today's predicament as a phase in a long-running competition for public approval and political power. They play to the media and the voting public, demonize rivals, and exalt themselves, seeking advantage for the next election.
Second, there are those who view this moment as resulting from recent elections that authorized them to reign in government spending; they feel a need to meet their supporters' expectations and stand firm against the bad guys.
Finally, there are those who perceive the situation as a train wreck; they attempt to distance themselves from the fray, from the adolescents, and frame the state of affairs as someone else's fault.
These three views shape much of the activity in Washington, D.C., at least as it is portrayed in the media. This media view is to be expected. After all, powerful drama with good guys, bad guys, and looming disasters stimulates newspapers sales, newscast viewership, and Internet page views.
However, these perspectives seem to miss the uncomfortable feeling that is settling in for this country: Most of us in the U.S. have never lived in a country that was not the world's leading economy, not the world's leading financial center, and not a world leader in good government. Now we do.
Public debt as a percent of our income (GNP) now stands at 73%. That is double what it was at the start of the current recession. Thumbing its nose at historical patterns, our sputtering economy is now into its fourth year of the doldrums, despite multiple attempts at fiscal and monetary stimulus. Wall Street is now a four-letter word in much of the public discourse, not the respected center of international finance that it became after the Great Depression. U.S. government officials are being lectured about financial responsibility by officials from countries that we considered developing economies just a few years ago. Now the media mentions the U.S. in the same breath as it does Europe's most anemic economies.
Our natural response to this predicament is to view it as someone else's fault: We blame Democrats, Republicans, greedy businesses, bureaucrats, Bush, etc. We don't see ourselves in the problem. We are there.
We are there in part because we are looking for solutions in the wrong places: We are looking for a traditional type of leader, one who would provide direction, solve problems, and fix the bad guys. This approach, however, does not work because this is new territory, and there are no easy answers. Making matters worse, we are divided in what we want. Some voters want to live in the world's strongest economy, financial center, etc. again. Others are more comfortable with a United States that does not stand out on the world stage. Some voters don't bother themselves with such concerns, preferring to focus on culture wars, nanny state, wealth envy, or social and environmental justice. As a result, many of us become upset if someone tries to lead us on a particular course, as President Obama has discovered. Maybe the leadership deficit is in us.
We are also in the midst of this dilemma because we do not like what someone practicing leadership has to offer. Leadership in moments like this should stir, steer, inspire, and disappoint. Stirring keeps our problems, conflicts, and contradictions before us so that we see them clearly and debate them with our friends and colleagues. Steering moves us away from past loyalties and supposed truths that in fact hold us back, and moves us onto new paths of our own making. Inspiration is needed to keep us in the game: It gives us hope that we can overcome the current situation. It also carries us through the disappointment of coming to the realization that some of our "truths" may be false, and some of our aspirations may be fantasies.
Leadership at its Best
July 19, 2011
Recently a utility CEO said something that made me step back and appreciate wisdom. Asked for an important lesson in leadership, he observed, "Leadership isn't about me. It's about the team." He went on to explain that leadership isn't about being in charge, but rather about ensuring that the team has the conversations and makes the decisions that are needed to move forward.
This CEO's perspective has a lot in common with that of Liu Xiaobo. Mr. Xiaobo's life and his words have stimulated a worldwide discussion about what it means for people to make progress, the nature of progress, and its price.
"I have no enemies, and no hatred. None of the police who have monitored, arrested and interrogated me, the prosecutors who prosecuted me, or the judges who sentence me, are my enemies. . . .
"For hatred is corrosive of a person's wisdom and conscience; the mentality of enmity can poison a nation's spirit, instigate brutal life and death struggles, destroy a society's tolerance and humanity, and block a nation's progress to freedom and democracy. I hope therefore to be able to transcend my personal vicissitudes . . . to counter the hostility of the regime with the best of intentions, and defuse hate with love. . . ."
Liu Xiaobo, the 2010 Winner of the Nobel Peace Prize, from his final statement before going to prison.
I think most of us would agree that Mr. Xiaobo is practicing leadership. However, notice that his leadership stands in stark contrast to the common notion that leadership is about directing others. The people that Mr. Xiaobo is impacting would not consider themselves to be his followers: His words have caused you, me, and a world of others to pause and think about our aspirations, to compare the way we live to how he lives, and to reflect on partisanship and other divisions in today's world. He is not directing us; rather he is causing us to engage in conversations and make decisions that are needed for our countries to move forward.
The CEO and Mr. Xiaobo tell us something else about leadership at its best, namely that it opens our minds. Divisive comments resonate when they highlight the good in "us" or condemn the evil in "them." Such partisanship rallies our hearts towards a shared cause, perhaps even a good one, but it ultimately poisons our spirit and imprisons our minds, preventing us from having the dialogues we need for progress.
What can you do with these leadership insights? If you are in charge of a group, look for examples of leadership within your group, and give those practices the energy and protection they need. Also look for ways to develop leadership skills within your group, namely the skills needed to provide leadership without being in charge. If you find yourself within a group, look for situations where the group is not recognizing difficult realities, is holding onto traditions that hold it back, is resisting open discussions, or is failing to learn from novel experiences. Finding these, engage allies to mobilize the group into serious consideration of your observations, all the while recognizing that your ideas are, at best, only partially right and that, with proper leadership, the group's insights are likely to be better than your own.
Finally, remember the words of Lao Tzu, "A leader is best when people barely know he exists, when his work is done, his aim fulfilled, they will say: We did it ourselves."
Outdated or Wise? Innovative or Naive?
By Mark A. Jamison and Araceli Castañeda
October 2010
A knowing chuckle spread across the room of utility executives and senior managers. A show of hands revealed that one fourth will retire within five years and about half in 10 years. That magnitude of loss was true from the company managers all the way down to the craft workers.
Everyone agreed that this was a problem. Was it a technical problem that could be solved through changing hiring practices and implementing training programs? Or was it an adaptive challenge where employees and the company would have to make hard decisions about what they valued most?
Aging workforce is a well-known problem for utilities, as it is for other industries. When utilities expanded in the 1960s and 1970s, they hired a large number of people that were just entering the workforce and these employees, many of whom have now worked for the same company for 30 years, are nearing retirement. Some people worry that when these employees go, a lot of knowledge, wisdom, and loyalty goes with them. Others are happy to see the older generation go.
Who is right, those who worry or those who can't wait? Probably both. Aging workforce presents both a threat and an opportunity for companies facing a changing economic and regulatory climate. The key questions companies have to answer include:
What from the past does the company need to retain to be successful in the future?
What from the past holds the company back from future successes?
What losses are the older generation experiencing that may cause them to sabotage knowledge transfer?
What beliefs and attitudes do the new generation possess that may cause them to reject the most important lessons from the past?
Some of the knowledge to be kept is obvious: Where are problems likely to occur in the transmission lines? What is the best way to communicate with emergency management officials when a major storm hits? However, some traditions that pass for knowledge may hold a company back. Rivalry between organizational silos can keep a company from adapting as circumstances change. Memories of failed expansions into new lines of business can make a company overly conservative. And predominance of close relationships with like companies can reinforce conventional wisdom.
How can a company develop a culture that can determine what from the past to remember and what is best left behind? One company – not an electric utility – developed interdisciplinary experiment teams, whose mission was to identify and carry out trials that would test conventional wisdom and new ideas. Another company organized its troublemakers to openly debate the questions others wanted to avoid and expose the company to threats that others pretended didn't exist. In a third company, the CEO allowed disgruntled employees to vent at him publically, thus establishing a culture that celebrates the discussion of elephants in the room.
How can a company address the losses, beliefs, and attitudes that separate generations? Some companies establish programs that honor the roles of aging employees and help them establish new roles outside the company, maybe within the community or in an organization that celebrates the company's past. Other companies hire pools of talented, young employees that rotate through the company during their first few years of employment. Yet others develop leadership academies that expose younger employees to all aspects of the company and to senior employees, and have the academy participants work in interdisciplinary teams on experiments of their choosing that test new ways for the company.
The wrong approach to addressing the aging workforce issue is to assign it to HR, treating it as a personnel issue. The adaptive challenges of aging workforce cut across all dimensions of an organization and involve everyone.
What happens if a company ignores the adaptive challenges of the aging workforce? The 50 percent or so of employees who are going to retire will do so, and the company that is left behind will be a consequence of attempts to put new wine in old wineskins: It won't be the company created by the retired generation because they will be gone. It won't be a company formulated by the new generation because it is simply being fit into the old generation's structure. Nor will it be a company jointly developed by the best that the old generation and the new generation have to offer because they never worked through what to keep from the past and what to create anew. At best, the company will be an accident of history. At worst, it will belong to somebody else.
Hold On or Let Go?
Fall 2010
Should you hold onto the things that got you to where you are today, or let them go so that they don't hold you back?
There is no easy answer to that question. Apple decided to let go in the 1980s, firing Steve Jobs and losing the creative soul that the company needed for a successful future. He's back now and the company has regained its footing. More recently Kodak decided to let go of its film and film processing lines of business that conventional wisdom said made the company great. The new Kodak embraced digital photography. This was the right move because the
company's real core was its dedication to and reputation for quality imaging.
Do you recognize a pattern here? Every successful organization, including your own, has an essential core – maybe reputation, set of values or capabilities, or
way of working – that got you where you are today. When circumstances change and your organization must reset to prepare itself for the future, your key decisions include identifying and holding onto your true core that will take you into the future, and letting go of the traditions that will hold you back.
Does utility regulation need such a reset? I think so, although the nature of the reset could vary across jurisdictions. Every agency needs to hang onto:
Independence – arms‐length relationships with economic, political, and special interest stakeholders
Expertise – deep knowledge of utility operations and operating environments
Transparency – letting the world see what the agency does and how it does it
Legitimacy – being about the business of controlling market power while providing a favorable investment environment
Credibility – consistently aligning purpose, message, actions, and effects.
Some agencies have strayed from these essentials. Several U.S. regulators learned in recent years that when their agencies accept a political agenda, even a populist one, customers suffer because investment declines. In one instance a commission held closed door meetings with politicians, providing fodder for a legislative initiative to disband the commission for political reasons. An agency in a developing country lost credibility when a price review appeared to go too easy for the utility.
But there are instances where regulators continue to focus on the essential core. A telecom regulator in Asia made it a point that his staff would be his country's leading telecommunications experts. Legal challenges to regulatory decisions are answered with academic quality research papers by his own staff, resulting in numerous wins in the courts. A Caribbean regulatory agency survived a difficult political transition in part because the agency head opened his commission's information and processes to the political opposition long before the crucial election. Another Asian regulator helped his government keep a politically unpopular commitment to investors by publicly holding the investors to their commitments and by providing a forum for the consumers who would suffer in the short run in order to ensure investment in the long run.
Which positions from the past do some regulators have trouble letting go of? Past positions on important issues are hard to abandon: To paraphrase John Kenneth Galbraith, given the choice between admitting a past decision is no longer relevant and proving that it is still right, most of us get busy on the proof. Identity is also hard to let go of: Some regulators continue to identify with their pre‐regulatory professional relationships, either unconsciously or knowingly because at some point they will return to their previous lives. The desire for approval holds some back: I have seen regulators abandon regulatory principles to gain favorable press coverage or to avoid criticism from elected officials.
As PURC Assistant Director, Araceli Castaneda, and I noted in our reset paper, Reset for Regulation and Utilities: Leadership for a Time of Constant Change, successful reset includes learning why things work or don't work rather than trying to follow a best practice that is out of date and may be dangerous. Distinguishing between the essential core and the false core is part of the art of leadership in regulation.
How do we Regulate the Regulator?
Spring 2010
Recent events in the United States challenge the notion of regulatory independence. For example, Florida Governor Crist attempted to direct Florida Public Service Commission decisions on electric pricing and renewable energy. In Illinois, former Governor Blagojevich pressured a chairman of the Illinois Commerce Commission into resigning. The Maryland legislature's disbanding of the Maryland Public Service Commission over the governor's veto is a case study in political interests trumping good government.
These are troubling scenes for a country often credited with developing the notion of an independent utility regulator. Perhaps the problem is that politics has a diminished regard for government. Indeed the awkward relationship between politics and government is why independent regulatory agencies were developed in the first place – namely that long term infrastructure investments are lacking when political interests can behave opportunistically, that the necessary interdependence of utilities and government easily leads to corruption, and that political actors lack the technical expertise to effectively regulate complex enterprises.
Perhaps we have just forgotten how to regulate regulators. Regulatory independence is really about regulatory governance, which defines lines of authority, accountability, and communication involving four main bodies: citizens, regulatory agencies, service providers, and courts.
The line of authority runs from the citizens of the country, who are represented in this process by policymakers – legislatures, governors, and the like – down through the regulators and stops at the service providers. The policymakers' primary functions include understanding and representing citizens' interests, designing a regulatory system to address those interests, and reflecting on outcomes to determine whether the system is working. Given these policymaker actions, regulators make decisions regarding prices, quality, market structure, and incentives. Then, given the regulators' decisions, the service providers determine how to provide service. The courts intervene to ensure that rules and laws are properly understood and followed.
Accountability runs in the opposite direction of authority. Service providers are held accountable by regulators, who monitor efficiency, service availability and quality, innovation, and the like. The regulator is held accountable by the policymakers for service affordability, availability, etc. Note the alignment between authority and accountability: The policymakers' functions do not include the work of making outcomes happen, for example, by deciding investment, prices, technologies, etc. This is for good reason: If we hold operators and regulators accountable for outcomes, we must also allow them the authority to decide how the outcomes are accomplished.
Communication runs in both directions to provide direction and feedback. The lines of communication should be respected. It is tempting for stakeholders to engage in forum shopping, bypassing the regulator or maybe encouraging the regulator to play the role of policymaker. Exceptions can be acceptable, but when they become the norm, the lines of authority and accountability break down.
What's to be done? Education is important. Policymakers, regulators and operators need to understand the consequences of stepping outside their roles. The political uncertainty surrounding one politician's interference in the regulatory process apparently led to the cancelation of millions of dollars of infrastructure projects and the loss of jobs.
Clarifying roles is also important. There are few well-designed forums for policymakers and regulators to discuss outcomes and assess how the system could be improved. Perhaps a state should develop an experiment in which laws do more than establish and direct the regulator, but also define the forum for policymakers to reflect, hold regulators accountable, and improve transparency for policy deliberations.
February 22, 2010
Conversations with the FTC: Dr. Mark Jamison Q & A with the Barbados Business Authority.
Net Neutrality isn't Good for Consumers
November 20, 2009
Dumb is better? That is what the advocates of the so called net neutrality would have us believe. Their basic belief is that broadband networks should be the dumb pipes that indifferently pass packets of information from one location to another, allowing the content providers and customers at the ends of the network equal opportunity to do whatever they want. Who could be against that? Well, maybe people who are interested in innovation and customer welfare.
Thinking Critically about Research
Spring 2009
Sometimes what we want to be true gets in our way of knowing what is true. For example, last year an association of physicists invited its members to engage in a debate concerning the International Panel on Climate Change's (IPCC) conclusion regarding man made global warming. In inviting articles for its professional journal, the association said, "We will not publish articles that are political or polemical in nature. Stick to the science!"
It is no secret that what passes for policy debate today is too often little more than ad hominem attacks, obfuscation, and the like. But when even physicists need to be reminded to stick to the substance, and at a time when many are asserting that scientific research will play a bigger role in the policy process, perhaps we should remind ourselves what we mean by research.
Research on public utilities can be characterized as positive or normative. Positive research describes what is. If positive research is empirical, then the study either applies statistical analyses to explain how something has happened, or applies simulations to predict what will happen. This empirical research will stand or fall on the validity of its inputs and the soundness of its quantitative techniques. If the research is theoretical, the researcher uses a set of presuppositions and logical steps to reach a conclusion, and the study will stand or fall based on the validity of those assumptions and the soundness of its reasoning.
In contrast, normative research argues for what should be, relying on a set of objectives, assumptions, and logical steps. Normative research stands or falls based on the applicability of the goals the author embraces, the validity of its assumptions, and the soundness of its logic.
There is a pattern here. All research can be validated or refuted based on the quality of inputs, presuppositions, and analytical techniques. The only time the researcher's personal preferences should matter is when he or she advocates a particular policy. For example, economists often support policies that maximize efficiency, but as one of my professors emphasized very strongly when I was an undergraduate, a college degree doesn't improve one's values: An average citizen's preference for stability is just as important as reducing costs.
Generally research contains both positive and normative elements. For example a recent PURC project surveyed Floridians about their telecommunications use and participation in the Lifeline program, that offers low income households price discounts on their telephone service. The research was largely positive, focusing on what people told us, but it also had a normative element in that we made suggestions about what policy makers might do as a result of our findings.
What does this mean for the ways in which research can inform policy? First, it clarifies what are appropriate practices for challenging research, namely, that positive conclusions of research are by definition true if the data/inputs/assumptions are valid, and the logic/quantitative techniques are sound.
Second it helps us put criticisms in context. Recently, the head of an institute stated publicly that policy makers should listen to him because he is more trustworthy than others. In another meeting, a scientist dismissed those who disagreed with him as "jokers" and "not serious" without once pointing to any flaws in their work. Such personal attacks raise a red flag that perhaps either something in the work being supported cannot stand up to scrutiny, or that the work that is being dismissed has merit and is a threat to the policies advocated.
Where does this leave our physicist friends? Hopefully, they will clearly distinguish between their "what-is" research from their "what-we-want" advocacy. Utility policy could benefit from clarity such as this.
On Research
Spring 2009
A commissioner recently asked how much research costs. That's a good question. Over the past few years, less than a fourth of PURC's research was sponsored by someone, which means PURC faculty spend a lot of uncompensated time pursuing ideas. Why would someone invest so much time writing papers that no one requested, and that require extensive effort to get published?
Frankly, research is simply in some people's DNA. We academics are unlikely to use our time in airport terminals editing a legal brief or organizing a project.
We will be found, however, trying to flesh out an idea, testing the validity of received wisdom, or teasing out insights that might be as obscure‐sounding as which lessons from radio spectrum auctions apply to carbon‐emission cap and trade schemes. When analyzing problems and writing, we feel a rush – we "get in the zone" – just as anyone who enjoys their work.
For those whom research is largely internally motivated, we engage in our work because we feel a compulsion to work through something complicated, to work on ideas we think are important, or to produce a paper that will get noticed or make a difference.
So if we're selecting topics in this manner, does that mean that even positive research – research that is supposed to simply describe and not persuade – has an agenda? Absolutely. Time is limited and we have to set priorities. At any particular point in time, I have at least 10 papers in various stages of development. I have to decide which ones get my attention first. For example, one paper‐in‐progress uses recent advances in neuroscience to explain dysfunctions in the policy making process. For the last three years the paper has sat unfinished because other topics, such as Lifeline participation, broadband development, and electric line under grounding, have been more urgent.
If academic research, or any research, has underlying agendas, how can we trust it? First, we need to subject the work to the scrutiny that I describe in Thinking Critically about Research, namely that one must check to see if the inputs/assumptions/data are valid, if the logic/analyses are sound, and in the case of normative research, if the policy objectives are acceptable. If the research fails on any of these points, then we should reject at least some of its conclusions.
What if the research is so highly technical that it is understandable only to a small audience? Then two things come into play. The first is peer review, which is the process by which academic research is subjected to review by technical experts who scrutinize its merit. If the reviewers do their job, the final paper is correct for the situation to which it claims to apply. Peer review isn't perfect, and sometimes the academic community gets caught in paradigms or its own received wisdom, but the process appears to work more often than it fails.
The second solution to the understandability problem is to challenge researchers to give intuitive explanations. Most policy research is about actual problems experienced by real people, and so should contain coherent stories that relate to life experiences. For example, although real option theory is highly technical and applying it correctly requires good mathematical skills, the basic intuition makes perfect sense: If a firm investing in generation is uncertain about which regulatory policies will apply once the plant is operational, would the firm be willing to pay money today to resolve some of the uncertainty? Of course, the answer is yes.
Still people worry that research sponsors bias research results. Sometimes the concern is well founded. Yet in my experience my colleagues at utility centers at other universities follow the same rule that we follow at PURC: If someone sponsors research, they have the right to identify the topic if they so choose, as well as to comment on the work, but we make public everything we find, regardless of whose ox gets gored, and we take sole responsibility for the outcomes. That can be risky for sponsors, and is why much research is done by consulting firms or in‐house think tanks. However, all sponsors with whom I have worked believe these rules add value.
Finally, centers like PURC find important synergies between our research and our educational outreach. The real world is a far more interesting place than any that I could invent, so my colleagues and I value our engagements with working professionals who present us with problems and ideas that we could not have come up with on our own. Also, research informs our teaching, so that our training program participants are able to engage with the people who are actively on the cutting edge of problem solving.
I think the relevant question is not how much research costs, but what exactly leads to good research. It certainly takes funding, but it also takes the right sort of people, a stimulating environment, a system that ensures integrity, and a devotion to learning.
Real Options
Summer 2008
Real options have captured the imagination of financial analysts, business planners, and cost analysts. They should also be part of every regulator's tool kit.
What is a real option? A real option is the opportunity, but not the obligation, to make a particular decision. For example, when an electricity producer delays a decision about whether to expand an existing generating plant or invest in wind energy, it has a real option to take either path sometime in the future. A real option has value because it delays putting a stake in the ground until more uncertainty is resolved.
Why are real options important for regulators? Today's utility environment is marked with uncertainty and ambiguity. What kinds of new broadband technologies will there be? Will broadband be regulated? Will renewable energy portfolios be mandated? How long will new energy policies last? Which innovations in energy storage, production, and use will affect utility asset values? What will happen when water prices reflect opportunity costs?
Current and upcoming conference themes illustrate this uncertainty. One conference looks at what the new U.S. president should know about broadband. Another considers what investors, utilities, regulators, politicians, and the media should know about each other and about the new president's attitudes on energy policy. A third conference asks whether the role of utility regulation has fundamentally changed.
How should regulators apply real options theory? One way is to keep options open while new information is being gathered. A group of regulators at a recent leadership seminar called this "creating off‐ramps." They were concerned about detailed legislation being passed without good information and knowledge about how utility services actually work. The regulators couldn't change legislation, but they could create safety valves and could avoid creating rules that create costs and foreclose options, either for utilities or for regulators. Sometimes avoiding a decision is more valuable than making one.
Another way to apply real options theory is to engage in active learning and dialogues with stakeholders. Real options have value because they allow time for the acquisition of information and knowledge. However, time is not a teacher by itself. Proactive discussions that challenge common viewpoints, research that discloses new facts and searches for new ideas, and new experiences that broaden horizons are needed.
Applying real options in regulation is challenging because in some ways it runs counter to the basic design of regulation by utility commissions. Commissions, as we know them today, were created to provide a stable environment for investment, protect consumers against the exploitation of market power and undue discrimination, and keep politics and stakeholders at arm's length from the workings of economic regulation. Properly applied real options theory is consistent with these goals, and may actually help accomplish them, but the real options approach will not be business as usual. It means holding back and letting markets, technology, and attitudes evolve. It also means putting work back on stakeholders and politicians to engage in their own adaptive work. This will often be an unpopular thing to do, but as Ron Heifetz and Marty Linsky said in their book, Leadership on the Line, leadership is disappointing people at a rate at which they can endure.
A Fourth Branch?
Spring 2008
Are utility commissions a fourth branch of government, similar in standing to the executive, legislative, and judicial branches? Some people think so. One such person is Frank Vibert who in his book The Rise of the Unelected argues that expert agencies provide a new kind of check and balance, and so constitute a fourth branch of government.
What is this new check and balance? Vibert explains that expert agencies mobilize facts, knowledge, and analyses that the public and the three traditional branches of government rely upon for decision making. Keeping these governmental agencies independent of the other wheels of government, Vibert says, serves as a check on political decision making because the expert, empirical analyses are trusted and available for all to see.
Whether you agree or disagree that expert agencies constitute a fourth branch of government, Vibert has some points that are worth considering. One implication of his view is that utility commissions need intimate knowledge of utilities, markets, consumers, and politics while keeping all of these at arms length. Thoroughly knowing something that you purposefully hold at a distance is no simple task, but commissions can address this through systematic data gathering and reporting, staff research, and training. Commissions that focus on building strong organizations and knowledgeable staffs improve their abilities to deal effectively with both the technical and the political challenges of today's regulatory climate.
As often happens with highly expert organizations, commissions might be tempted to become insular. After all, by definition no one knows the agency's business as intimately as the agency. As the book, Surfing the Edge of Chaos by Pascale, Milleman and Gioja points out, organizations that fail to engage with those who challenge their fundamental views become irrelevant when the world changes. I have seen numerous agencies combat this potential problem by regularly engaging outside experts in workshops, seminars, or rotating positions, such as chief economist (as with the U.S. Federal Communications Commission).
Another implication of commissions serving as checks on political decision making is that sometimes the political process will try to marginalize regulators. I think we have all witnessed that. Quite simply, situations arise where political decision makers prefer not to hear the commission's inconvenient facts. To succeed when swimming against the tide of a policy change that has gained political momentum, but lacks substance, the agency must have already established itself as a legitimate and credible expert, prepared its relationships with the political authorities and stakeholders, and engaged the various viewpoints in a substantive dialogue about the future. Without this foundation, it is unlikely that the expert agency will influence the political agenda.
Sometimes, of course, politicians become suspicious that an expert agency has a political agenda and might skew its information. Unfortunately, sometimes this view is exactly right. When a commission acts this way, it risks losing its legitimacy, thereby hindering good policy rather than promoting it.
Are expert agencies a fourth branch government? Maybe. However, being the source of expertise that helps some political agendas, while hindering others, is fraught with peril. As I have said before, utility regulation is dangerous work.
How do you know?
Summer 2006
Recently a third-grade class touring a natural history museum learned more than just history. A scientist was explaining a fossil dig when a chipper little girl asked, "How old is that fossil?" "Six billion years old," knowingly replied the scientist. "How do you know that?" questioned the girl. "Well, I'm a scientist," explained the paleontologist. The little girl pressed on: "But how do you know?" "I have instruments that measure age." "How do you know they're right?" "The manufacturer said so." "How do you know the manufacturer is right?" The girl and the guide went back and forth for several minutes like this before the scientist finally exclaimed, "Look, I don't know! Okay? I just work here!"
Some things are easier to know that others. Florida is well known for its hurricanes. Indeed five of the seven most intense hurricanes to ever hit the United States landed on Florida, according to the National Hurricane Center. What is less widely known is that Florida has the best experts on dealing with storm preparation and recovery.
Consider the following: National Grid, a leading international electric utility, partners with Florida Power & Light on storm recovery specifically to learn how FPL does it, and Con Edison of New York asked FPL for training in hurricane preparation and recovery. Progress Energy's and TECO's hurricane recovery preparations and response will be showcased at the Edison Electric Institute's annual convention. Southern Company was recently featured at a conference on emergency preparedness. Some utility regulators in the northeast ask their utilities to partner with Florida electric companies in storm recovery efforts so that their utilities can learn from Florida.
Florida's electric utilities didn't rise to this level of prominence through idleness and luck, but rather through hard work, preparation, and innovation. Florida's electric utilities and the Florida Public Service Commission continue to look for ways to improve upon their performance. As part of this effort, the utilities are working with PURC to coordinate information sharing and cutting edge research on how Florida can harden its electric infrastructure to better withstand and recover from hurricanes. This effort serves two purposes. First, it helps ensure Florida's utilities remain at the forefront of disaster preparation and recovery methods that serve customers reliably and cost-effectively. To this end, the utilities' managers and some of the nation's top academic researchers met at the University of Florida in early June to learn from each other and to brainstorm on solutions to outstanding problems. Second, such a public effort provides transparency, showing the public and government officials that the state's utilities continue to push the envelope.
The importance of being an acknowledged leader should not be diminished or ignored. Knowing Florida's utilities and government officials are respected by their peers should provide customers with the confidence that preparations and restoration priorities have been considered with the utmost due diligence. When mistakes appear – whether real or imagined – second-guessing and armchair-quarterbacking are less frequent and have less validity.
As the third graders learned, sometimes knowledge is hard to get, but constantly seeking to learn more is worth the effort.
Information Rules: Part 1
Winter 2005
"What did the president know and when did he know it?" has been a popular question since it was first asked about 30 years ago. A similar question, "What does the regulator know and when does he know it?" is the key question in regulation because the decision "Should we regulate?" and the decision "How should we regulate?" both hinge on information. When it comes to making regulatory policy, information rules!
Let me explain. Suppose that the regulator knew as much as company managers about what customers want, what they are willing and able to pay, and the most efficient means of supplying the market. In such a world, the regulator could micromanage the company – telling the employees when to roll the trucks, buy PCs, advertise, etc. – because the regulator knows just as much as anyone else. Furthermore, by micromanaging the company, the regulator can ensure that the company achieves the regulator's objectives. This is a clear win for the regulator.
But in today's world, the regulator is not an expert on the best ways to diversify risk, choose technologies, advertise, negotiate contracts, fix software glitches, etc. Company managers are experts in these areas. This means that these managers have an information advantage over the regulator and this is what makes regulation challenging.
The regulator addresses this information advantage in three ways, by learning about the sector, introducing competition, and using incentive regulation schemes, such as price cap regulation. The regulator learns about the industries he regulates by reading the trade press, talking with industry managers and customers, studying financial statements, etc. More channels of communication and more time using them mean more information. However, the regulator can never absorb all of the knowledge embedded in a company, so competition and incentives remain key instruments for the regulator.
Competition has become a favorite tool for telecom regulators. In the best case scenario, it can completely overcome the company's information advantage. Once competition takes hold, the telecom regulator can pretty much step aside, except to deal with market structure issues of interconnection, anticompetitive conduct, and the like. Of course, applying these instruments also requires information.
In water and energy, competition generally plays only a limited role, so incentive regulation schemes matter more in these sectors than in telecommunications. Incentive schemes reward company managers with extra profit when they improve performance – for example, by accepting lower prices, delivering higher quality, or expanding service. This overcomes the regulator's need to know how to improve performance, but it comes at a cost to customers, namely higher profits for companies.
To sum up, one of the jobs of the regulator is to get customers the best deal possible. The regulator can do this by facilitating competition, but to do this well, the regulator needs to know how the industry works. The regulator can also get customers more bang for their buck through incentive regulation. The more the regulator knows, the better incentive regulation works. Information rules!
Information Rules: Part II
Summer 2005
"The problems that exist in the world today cannot be solved by the level of thinking that created them."
– Albert Einstein
Much of the work of regulation can be traced to two basic information problems. The first is the information asymmetry between the regulator and the utility, namely, that the company knows more about its markets and its costs than does the regulator. This information asymmetry gives rise to things like incentive regulation and discovery processes. The second concern is the information asymmetry between the regulator (or government) and the citizenry, namely, that the regulator knows more about what she does and why than does the public. This asymmetry gives rise to things like regulating in the sunshine and limits on regulatory discretion.
These two concerns view information in a static sense: Someone knows something that others do not. What if the information problem is dynamic? What if the problem is that the collective pool of knowledge is too limited, implying that regulators and stakeholders all need to learn? Solving dynamic information problems requires additional tools.
There seem to be at least four essential competencies for regulators who want to tackle dynamic information problems. The first competency is the willingness, ability, and self- discipline to listen. Being willing to listen means that the regulator accepts the premise that knowledge is limited – both her knowledge and the collective knowledge of the stakeholders. The ability to listen involves getting on the balcony to understand context, mental frameworks, motivations and relationships, and emerging patterns in what is being said through words and actions. Self-discipline means having the patience to gain understanding before interpreting facts and reaching conclusions.
This self-discipline takes us to our second competency: the willingness to communicate and make oneself understood. Communicating regulatory priorities, policies, and decisions is hard because a regulator's message must satisfy many criteria to be effective. The possibility of judicial review demands rigor and detail. The prospect of setting precedence calls for clarity on principles. The need for legitimacy with policymakers and the public necessitates plain language and sensitivity to the multiple contexts within which regulatory actions are interpreted.
Our third aptitude is to not alibi, but to act when existing regulatory policies do not match current realities. As we learned from the California energy crisis, ignoring a growing dysfunction leads to bigger problems and more painful resolutions. As Peter Drucker observed, "The most important task of an organization's leader is to anticipate crisis…. To wait until crisis hits is abdication."
Our last skill is to recognize the difference between person and role. Regulation is the work of people serving in particular roles, such as commissioner, staff attorney, or staff accountant, and the persons filling the roles change. This implies that each person has an obligation to his or her role, meaning that he or she needs to look out for its continuity and its effectiveness. In some respects the role is more important than the person. This is especially true when the role is high up in the organization because so much of the success of the organization is dependent on that role.
Regulatory learning is more than obtaining information: It includes facilitating the discovery of new information, interpreting facts, and reaching conclusions about what they mean for public policy towards utilities.
Additional information on these competencies can be found in Peter Drucker's Managing the Non-Profit Organization.
Policy Essentials
Spring 2005
Watching the swirling controversies in today's regulatory climate, I try to keep in mind what Peter Drucker tells us in his book The Daily Drucker: "Precisely because change is a constant, the foundations have to be extra strong." What are the foundations in regulatory policy that we need to keep strong?
One foundation is knowing when to regulate and when to deregulate. In the most recent release of his classic text The Economics of Regulation, Alfred Kahn reminds us that the original rationale for regulation in industries where competition is feasible, such as telecommunications and cable television, was a perception that competition was destructive to quality, continuity, and reliability. But if competition promotes these qualities, then the case for regulation is considerably weakened. Kahn also tells us that consumers are voters and expect regulation to give them economic protection. This insight reveals that not only must competition deliver, but consumers must have more faith in markets than in regulation before they will provide deregulation with the political support it needs.
Another essential is to strike the right balance among the competing needs for ongoing investment, price stability, and efficiency. Writing 50 years before Kahn, Martin Glaeser explains in his book Outlines of Public Utility Economics that utility regulation occurs when competition is infeasible and companies are "affected with the public interest," which means that the rest of the economy is dependent on the utilities' efficiency and adequacy. Glaeser concludes that regulation should treat utilities as "going concerns" with sufficient cash flows to ensure that new investments are forthcoming and with incentives for management efficiency. In his classic text Principles of Public Utility Rates, James Bonbright expands on Glaeser by emphasizing the importance of ensuring that prices cover the "rate base," encourage efficient investment and service use, and enable customers to predict their bills. These principles help us with issues such as hurricane damage and, for electricity companies, fuel price increases, fuel mix, and compliance with new environmental regulations.
A third foundation is an expert, independent regulatory agency. Glaeser explains that utility commissions are important and must be knowledgeable because the details and complexities of regulation make it impossible for legislatures to make well‐informed decisions in a timely fashion. More recently, Nobel Laureate Douglass North in his book Institutions, Institutional Change and Economic Performance, explains that formal government institutions, such as utility commissions, are needed to reduce risk for investors and constrain political opportunism. Other economists have shown that well‐informed regulators are better able to protect customers than are less knowledgeable regulators.
I could go on, but maybe it is better to encourage you keep our foundations strong by reviewing these classic texts and making use of the Body of Knowledge on utility regulation.