Financial Information
The Financial Advantage of UF
Traditional students can earn a master's degree in 10 months, compared to the typical two-year program, minimizing your time out of the work force and maximizing your career growth potential.
Combined bachelor's/MSRE degree students may qualify to use 12 hours of graduate coursework toward both their undergraduate and MSRE degree, at significant savings.
Tuition Costs
Current per credit hour costs are provided by the University of Florida Financial Services Office.
Financial assistance is available from numerous sources. Interested parties should contact University of Florida Student Financial Affairs for more information.
In-State Tuition Reciprocity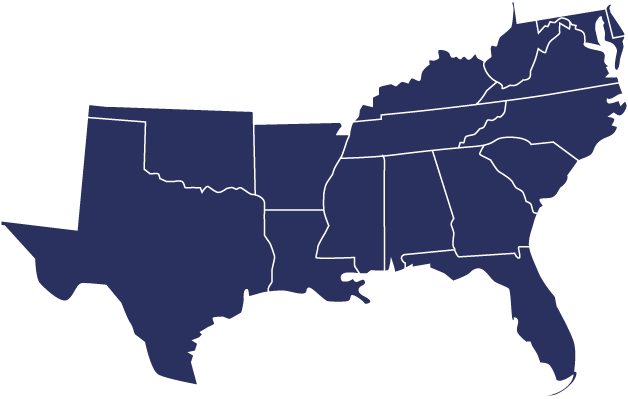 The MSRE program is a participant in the Academic Common Market, a program created by the Southern Regional Education Board (SREB) to allow students from 16 Southern states to "study in a specialized field at an out-of-state college, while paying in-state tuition." Participating states include Alabama, Arkansas, Delaware, Georgia, Kentucky, Louisiana, Maryland, Mississippi, North Carolina, Oklahoma, South Carolina, Tennessee, Texas, Virginia and West Virginia.
For more information, email the MSRE program.
Latin American-Caribbean (LAC) Scholarship for In-State Tuition
Full-time students from Latin America and the Caribbean (including Puerto Rico and the U.S. Virgin Islands) who receive scholarships from the federal or state government qualify for in-state tuition. This provision of the law provides an opportunity to encourage the continued internationalization of UF and to attract more high-quality students from Latin America and the Caribbean. Please see the UF International Center's information on the Latin American-Caribbean Scholarship and contact Debra Anderson, Coordinator of International Student Services at the UF International Center at 352-273-1501 or email Debra.
Scholarships
All accepted Master of Science in Real Estate students are considered for our Private Scholarship funds (these include the Bergstrom Center, FAR and Scarola scholarships). Other scholarship awards must be applied for by the applicant or student directly (Appraisal Institute, ULI, ICSC, FCI, FREC, PREA, BOE, FAMU Feeder Program, ACM, etc.).
Available Real Estate Scholarships include:
Florida Association of REALTORS (FAR) Scholarship
Bergstrom Center Scholarship
Rick Scarola Scholarship
Campus Visitation Program