HS Osnabrück
Osnabrück, Germany
Study and Intern in Germany (spring semester only)
Hochschule Osnabrück – University of Applied Sciences was founded in 1971. The university has 13,400 students. In addition, more than 800 visiting students from over 85 countries study at Osnabrück every year. For UF business students, a semester at HS Osnabrück also brings an opportunity to intern at a multinational firm. Although, fluency in the German language is not necessary, it is encouraged that students interested in interning enroll in a German "crash" course upon arriving at Osnabrück.
Please note: students are not accepted into the program until they submit their application and deposit to the UF International Center. You can start your online application today!
The City
Osnabrück is a beautiful, historic German town of about 170,000 inhabitants with churches and half-timbered houses going back to medieval times. The city has theatres, cinemas, sports facilities and museums; it also hosts a variety of cultural and international events and traditional festivals throughout the year. As a city with a technology-oriented future, Osnabrück is home to many innovative and well known international companies in the hi-tech, engineering, food and logistics sectors. Situated close to the Dutch border and between two mountain ranges, Osnabrück also offers beautiful scenery as well as easy access to the cosmopolitan cities of Hamburg and Amsterdam. Watch a video of Osnabrück.
Student Life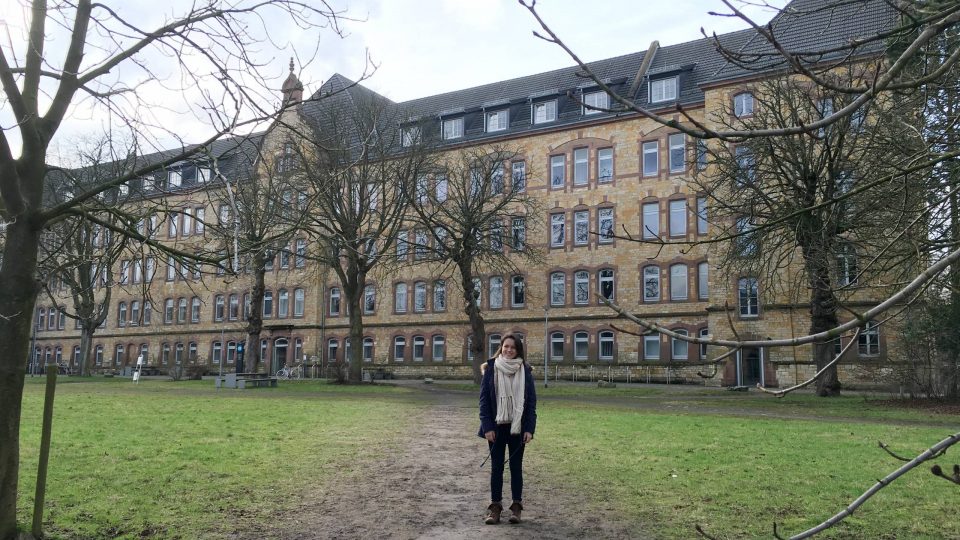 Exchange students have the unique opportunity to study and work in Germany. Public transportation in the city and some regional trains are free for students; many students also purchase or rent bicycles while living in Osnabrück. There are many student organizations available and the city has restaurants, clubs, cinemas and sports facilities where students can spend their leisure time.
Additional program highlights:
UF students can participate in various lectures, projects, and trips organized by Osnabrück and international professors.
UF students may work as English tutors and earn a small income. The International Faculty Office (IFO) at Hochschule Osnabrück will offer support for any interested students.
UF students may travel free using national train lines, even to the North Sea.
The International Faculty Office (IFO) has established a "buddy" program to help visiting students accommodate to the community and university. Another popular group for international students is JOIN OS, a cultural and leisure activity program.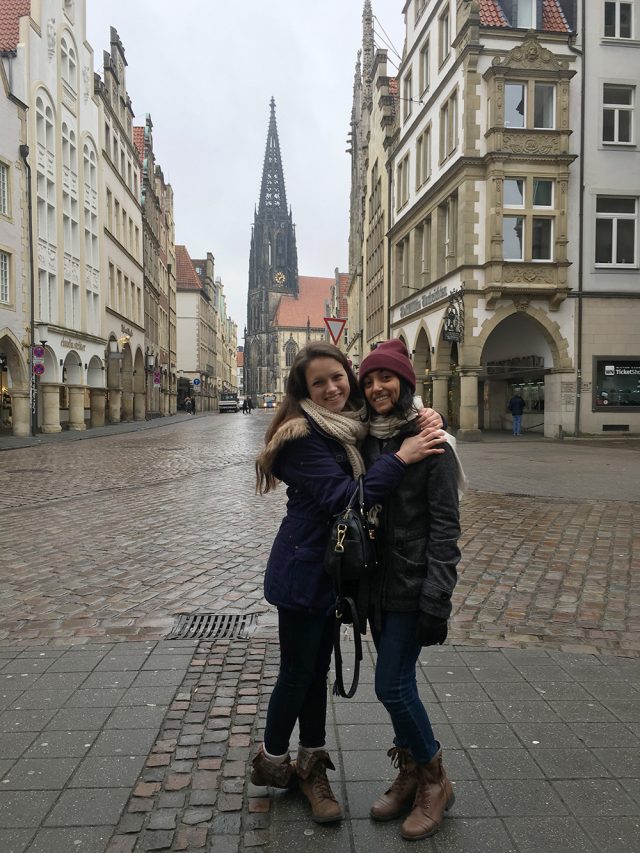 Term Dates
UF Spring Semester: February to July (the HS Osnabrück Summer semester)
Note: Applications must be submitted to the UF International Center by October 1
Courses Available
Osnabrück offers a variety of business courses for students to choose from. Use our course equivalency database to find out which courses at Osnabrück can apply to your UF degree. Please see an academic advisor for information pertaining to requesting additional equivalencies.
Students who wish to complete an internship in Germany are required to complete the special German Language Program which takes place prior to the start of the spring semester. Please note that the German course includes company visits, two day trips, and a three day trip to Berlin. The language program requires a fee of approximately $800 USD that is not covered in the exchange agreement.
Language of Instruction
Courses are taught in English or German. UF students are able to take a full load of business courses in English.
Grade Conversion
| Osnabrück points from | Osnabrück points to | UF grade |
| --- | --- | --- |
| 1 | 2.5 | A |
| 2.6 | 3.5 | B |
| 3.6 | 4.0 | C |
| 4.1 | 5.5 | D |
| 5.6 | 6.0 | E |
Credit Conversion
| ECTS Credit | UF Credit |
| --- | --- |
| 3 ECTS credits | 2 UF credits |
| 5 ECTS credits | 3 UF credits |
| 6 ECTS credits | 4 UF credits |
1 ECTS credit = .6 UF credit (rounded)
Credit conversion is on a course-by-course basis – NOT the sum of credits earned.
Estimated Expenses
| Rough Expense Comparison | Semester at UF | Semester at Osnabrück |
| --- | --- | --- |
| UF Tuition | $3,155 | $3,155 |
| UFIC Admin. Fee | - | $300 |
| Health Insurance | - | $160 |
| Airfare | - | $1,600 |
| Housing / Utilities | $2,710 | $2,000 |
| Internet / Cable | $630 | $200 |
| Food | $2,155 | $1,800 |
| Books | $650 | $225 |
| Transportation | $550 | $150 |
| Visa | - | $141 |
| Total | $9,810 | $9,731 |
Accommodation
IFO assists visiting students locate rooms through the services of Studentenwerk Osnabrück. Rent is usually 200-250 EUROS a month, plus a 415 EURO deposit that is returned to the student as long as the property is left in proper condition. There are many shared student residences which are furnished with basic furniture and include internet, satellite TV and washing and drying machines. There are alternative housing options available in assorted residence halls, and privately leased rooms and apartments in the city.
Internships
UF students may intern while studying at Osnabrück. It is not necessary that students be fluent in German, but we strongly recommend a language foundation. Interns normally work 15-20 hours per week for the duration of the semester, giving students an opportunity to learn the company and embark on substantial projects. The following is a list of companies offering internships:
Travel Opportunities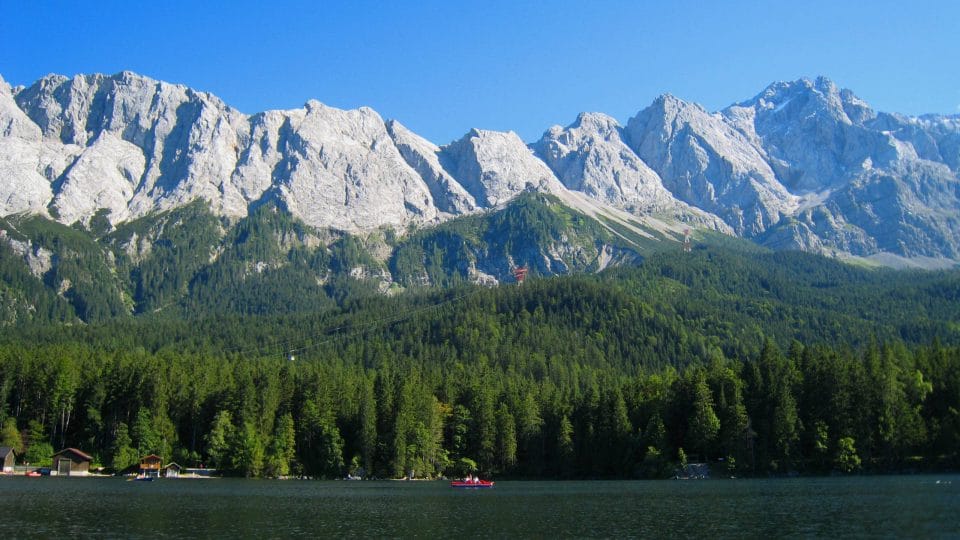 Osnabrück is just a few hours by train from Hannover, Hamburg, and Berlin. The borders of Belgium and The Netherlands are very close as well. The airport Münster Osnabrück can be reached by car in just 30 minutes or by express bus in approximately 45 minutes, and the Frankfurt International Airport (FRA) is within a 3.5 hour train ride, which only requires one transfer.
Useful Location Websites