Go Global
---
Graduate Students
participated in a global experience in 2017
Undergraduate Students
participated in a global experience in 2017
Undergraduate
business students studied abroad in 2017
Undergraduate Students
who studied abroad, completed an international internship in 2017
---
Pairing study abroad with internships: Nelly Wilson
As a pillar of the Heavener School of Business experience, international study makes the world our students' classroom. The experience of studying abroad develops students' self-confidence and maturity, reinforces their commitment to learning, builds strong career skills, and fosters an understanding and appreciation of other cultures.
The Heavener School of Business has enriched students' global experiences by offering them the opportunity to complete an internship while abroad. International internship experiences are available in eight countries. These experiences equip students with the skills to compete in today's globalized marketplace, create a global network, strengthen their resume and gain proficiency in a foreign language.
Interning abroad was a life-changing experience for me as I truly enjoyed it and now wish to work abroad again sometime in the future. It has definitely been an asset to me as I seek internships here in the United States and am able to discuss first-hand what it is like to work in a global marketplace.
Nelly Wilson
Junior, Information Systems
Heavener Undergraduates
---
Fall 2016
Exchanges
UF Programs
Transfer Programs
Heavener Sponsored Programs
Spring 2017
Exchanges
UF Programs
Transfer Programs
Heavener Sponsored Programs
Summer 2017
Exchanges
UF Programs
Transfer Programs
Heavener Sponsored Programs
---
UF Students
Study Abroad
The Heavener School of Business International Programs sends hundreds of students on study abroad programs every year. We strongly encourage and support our students' efforts to study abroad. We work individually with our students helping them to prepare their academic scheduling and aiding them throughout their planning process as well as upon their return.
Exchange Students
Study at UF
The Heavener School of Business welcomes students from our partner institutions to study with us for a semester or an academic year. Together with the University of Florida's International Center (UFIC), we work to make the experiences a success, both academically and personally, for our incoming exchange students.
International Internships & Services
With internship and service learning opportunities in London, England; Dublin, Ireland; Sydney, Australia; Osnabrück, Germany; Beijing, China, and Madrid, Spain, students acquire skills necessary to compete in today's globalized marketplace.
Non-UF Students
Non-UF students may have the opportunity to take part in one of our 5 study abroad programs in Dublin, London, Madrid, Paris and Rome.
Hough Graduates
---
UF Students
Study Abroad
The Master of International Business (MIB) program is specifically designed for those students interested in a variety of career paths in the global job market.
Exchange Students
Study at UF
The Warrington College of Business understands the need for practical international education and is constantly striving to make our graduate exchange students' stay at the University of Florida a wonderful and educational experience. Warrington's graduate exchange office is here to help students acclimate to the University of Florida's lifestyle.
Warrington students have their eyes set on the world, and there are many programs in place to fuel that fire.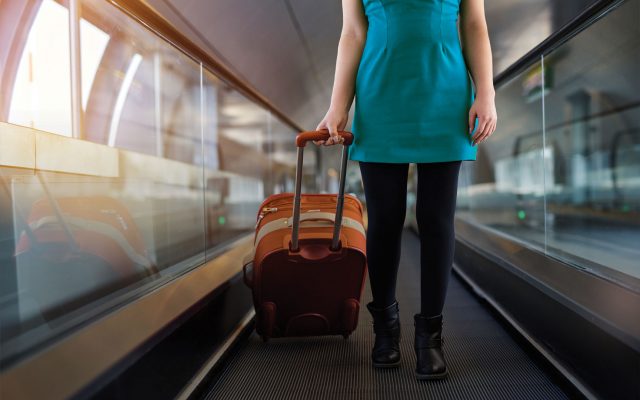 Many of our graduates end up working for companies that aren't headquartered in the United States, and growing our students' understanding of global business is imperative to our goal of producing impactful graduates in the business world.
Heavener is the only School at UF with an office dedicated to study abroad opportunities. As a result, 47% of undergraduate students graduate with an international experience. Whether students study abroad or combine their study abroad experience with an internship overseas, Heavener students are prepared to make an international impact.
The global experiences are just as available on the graduate side. Many of the master's programs offered global trips to tour international companies, speak with impactful global executives and gain cultural knowledge about what makes these businesses successful.