Study Abroad in Italy!
Cancelled for Spring and Summer 2020 in response to COVID-19 considerations.
Surround yourself in all that Rome and Italy have to offer: antiquity, museums, art, food, and culture as you study and live in one of the oldest cities in Europe. The Warrington College of Business offers a semester-long study abroad program in Rome that allows students to take two online UF business courses, as well as two courses focusing on Italian language or culture. All University of Florida students are invited to participate in this program, as the credit earned will apply to the UF business degree, business minor, and general education requirements. Consideration will also be given to non-UF students who are enrolled in an SUS (State University System) institution.
Please note: students are not accepted into the program until they submit their application and deposit to the UF International Center. You can start your online application today!
The City: Rome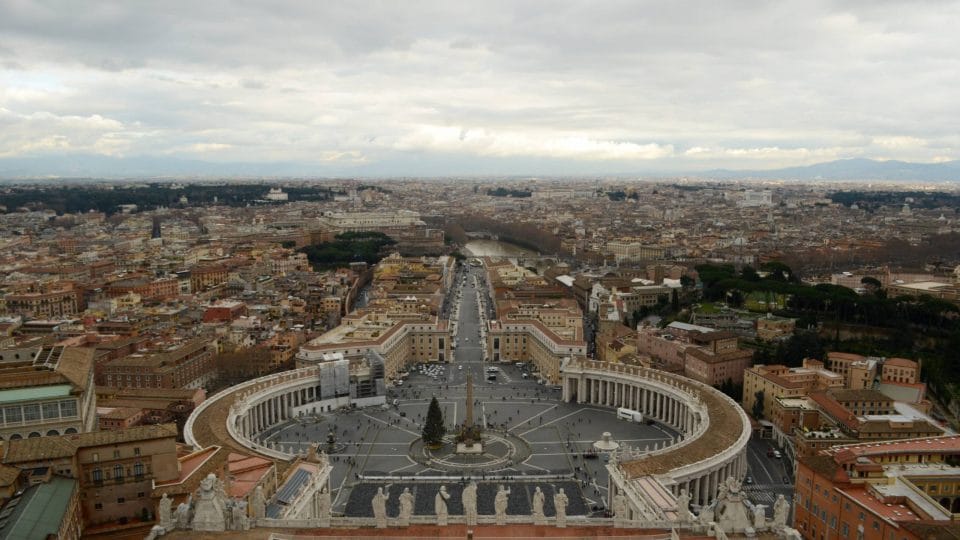 Rome, the "eternal city", has been a capital of world culture for more than 2,000 years. It has a wealth of historic, artistic and religious sites that allow students to live and learn among a storied history. Etruscan tombs, imperial temples, early Christian churches, medieval bell towers, renaissance palaces, and baroque basilicas are around every corner. Rome was the center of the Renaissance and its greatest artist, Michelangelo has many of his finest works displayed in Rome. Rome is a city of discoveries and wonders and visitors are encouraged to walk through its many piazza's and parks. The program will be held on the Rome campus of St. John's University, a private and independent university.
The School: St John's University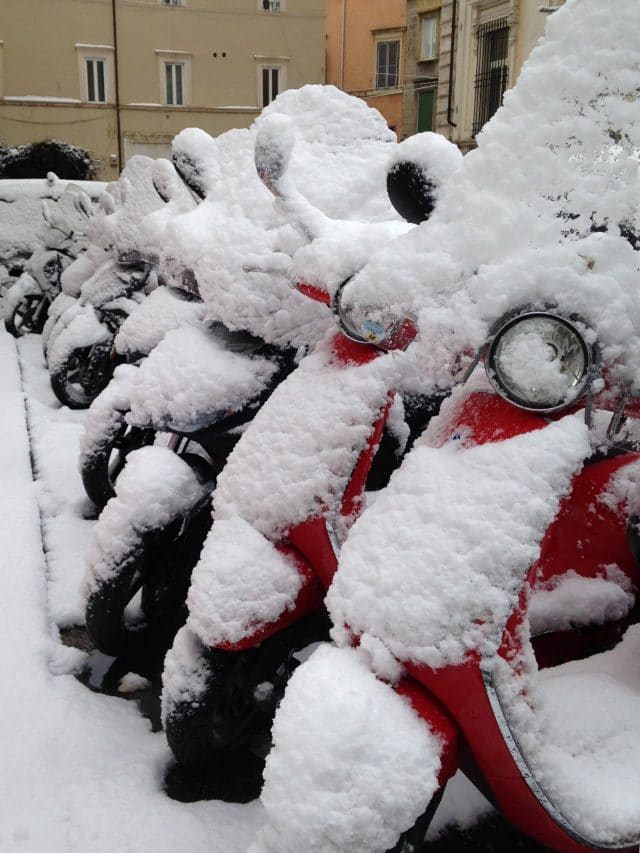 The program will be held on the campus of St John's University, one of America's leading Catholic universities. The university is internationally known for the high quality of its professors. For the past 10 years, St. John's Rome campus has given students a uniquely international academic experience. The campus is centrally located in the heart of the city, in the Prati district, within walking distance of the historical center, major attractions such as Castel Sant' Angelo, the Vatican, Piazza del Popolo, the Spanish Steps and Piazza Navona.
Program Dates
Spring 2021
January 5: UF courses begin
January 11: UF Drop/Add ends
January 12: Students arrive in Rome
January 13-15: SJU Rome Orientation
January 18: SJU Rome classes begin
April 2-11: Mid-semester break
April 7-11: Sicily Excursion (subject to change)
April 9: Last day to withdraw from UF online business courses
April 21: Last day of UF classes
April 24-30: UF Final Exams week
May 6: SJU Rome classes end
May 7: Program ends – students vacate residence by 8a.m.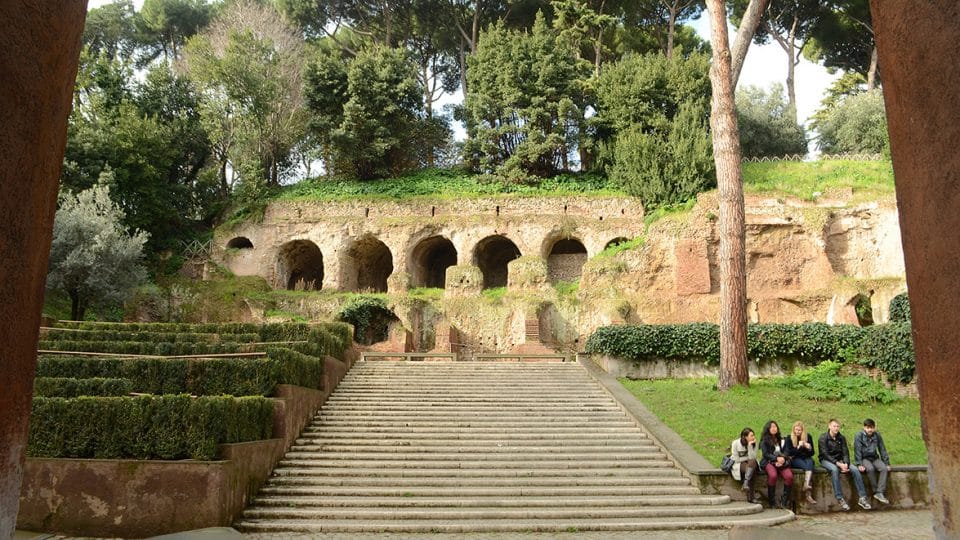 Program Benefits
Program offered during spring and summer semesters
Study alongside your UF peers and the students at St. John's University
Take UF courses while experiencing an exciting new culture!
Participate in program scheduled cultural activities and excursions
Ease of applying Bright Futures and Florida Prepaid to program costs
Program Eligibility
Students must have a minimum of a 2.5 GPA.
Students are required to take two UF electronic platform courses during spring semesters, but may take one during summers.
Students must have a valid passport.
Academics
Spring Program – Earn 13 to 17 Credit Hours
Choose 2 Online UF Business Courses (8 UF credits):
MAN 3025: Principles of Management
MAR 3023: Principles of Marketing
BUL 4310: Business Law
ENT 3003: Principles of Entrepreneurship
GEB 3373: International Business (spring semester only)
MAN4504: Operations Management
Choose from the following options from St. John's University's curriculum:
Beginning, Intermediate and Advanced Italian language classes
City of Rome
Principles of International Business (equivalent to GEB 3373)
Art and Architecture in Italy
Italian Sketchbook (drawing)
Religions of the World
A complete list of courses & syllabi can be found on the St. John's University program page under the 'Academics' tab.
Summer Program – Earn 10 to 14 Credit Hours
Choose 1 or 2 Online UF Business Courses from the list above.
Choose two courses from St. John's University's curriculum: one course during Summer 1 and one course during Summer 2. Summer 1 and Summer 2 roughly coincide with the months of June and July, respectively. Courses are three transfer credits each.
Summer 1

Italian I
Italian II
Italian III
Intermediate Italian Conversation
Advanced Italian Conversation
City of Rome

Summer 2

Art and Architecture in Italy
Principles of International Business (equivalent to GEB 3373)
A complete list of courses & syllabi can be found on the St. John's University program pages (Summer 1 and Summer 2) under the 'Academics' tab.
Estimated Program Fee
$13,609: Spring '20
$10,800: Summer '20
Program cost includes tuition, fees, insurance, orientation, and housing while in Rome. €45 worth of meal vouchers to be used at local vendors are also provided weekly.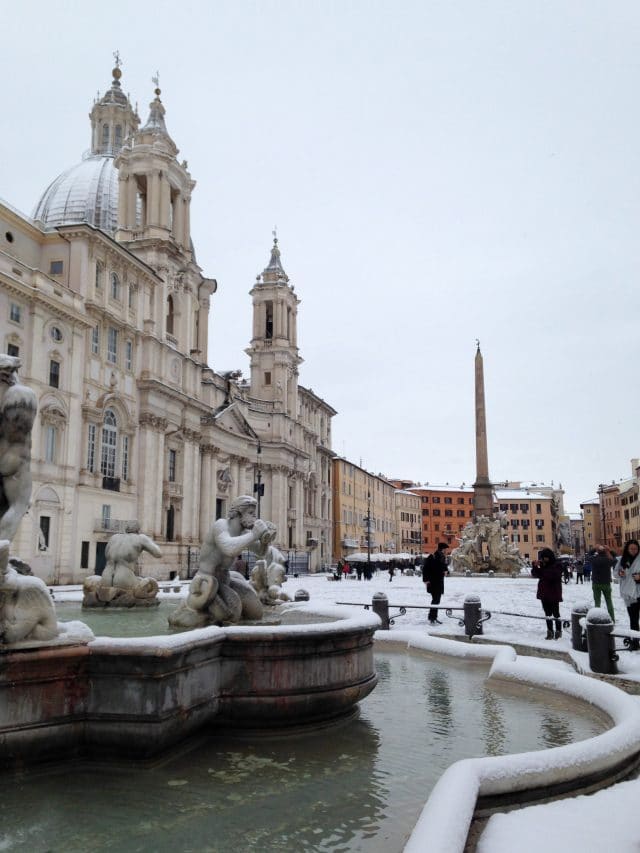 Other Estimated Expenses:
Meals: $900*
Books and Supplies: $350
Airfare: $1500
Entertainment/Leisure: $3000*
*Expenses vary depending on student preferences.
Currency
The currency in Italy is the Euro.
Accommodation
Students live in dormitories located above the classrooms of the Collegio Leoniano, St. John's University's Rome campus. The building is located minutes from the Lepanto metro stop and within walking distance of some of Rome's greatest architectural treasures. Walk 15 minutes southwest and you are standing in St. Peter's Square; 20-25 minutes and you are at Castel San Angelo. Facilities include: double or triple occupancy rooms; high-speed wireless internet; air-conditioned rooms; full-time bilingual residence life staff, including residence directors and assistants, landscaped courtyard, coin operated washer and dryers and 24-hr security along with key card entry to the building.
Outside the Classroom
While in Rome students are able to enjoy many activities around the city. Downtime is often spent discovering new favorite hangouts, trying new foods and visiting cultural sites. Some past favorites that students have enjoyed include:
The St. John's welcome dinner where students share a dinner together to celebrate their arrival in Rome.
Walking tours through local neighborhoods, as well as Rome's historical city center.
Spending the day shopping at Via del Corso, or indulging in the foodie scene at Campo di Fiori.
Trips outside of Rome to sites such as Pompeii, Sicily or Cinque Terre.
If you are ready to start exploring, check out the official city website.
Travel Opportunities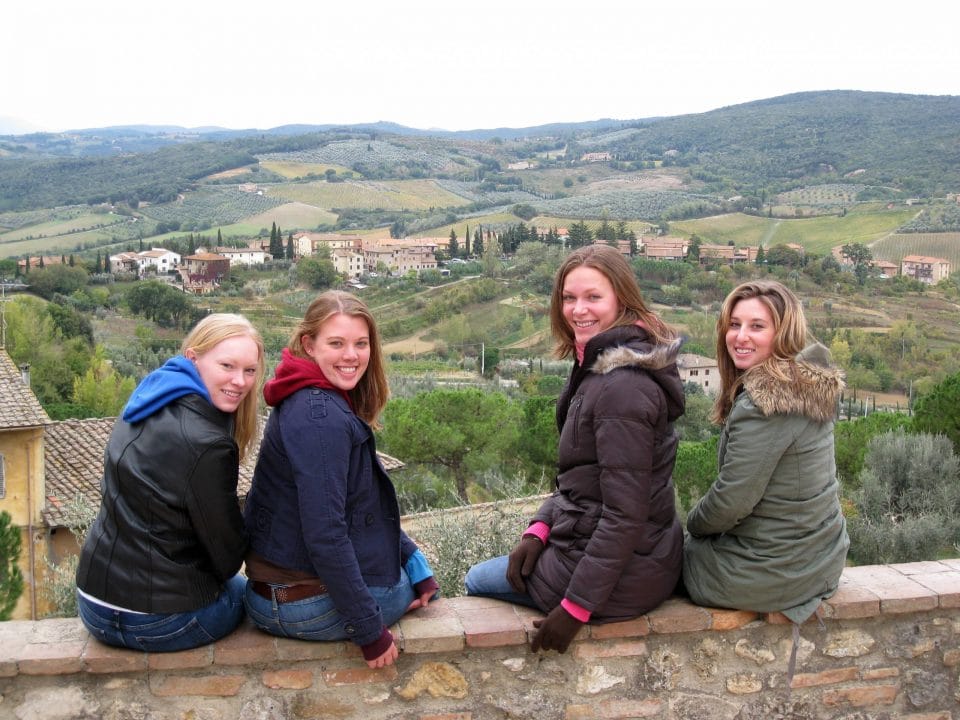 Travel from Rome to other Italian and European cities is easy and affordable.
Application Deadlines
Spring: October 1
Summer: March 1
Program applications are located on the UF International Center website. Students are not accepted into the program until they submit their application and deposit to the UF International Center. Please note that the program operates on a first-come-first-serve basis and may reach full capacity prior to the application deadline.
Terms of Agreement
Students assume full responsibility for the cost of the program by the following dates:
Spring Terms: November 1
Summer Term: April 1
Students on the participant list as of these dates become financially obligated. Only in extreme circumstances (e.g., serious personal injury, family emergency, etc.) will a student be allowed to petition to remove him/herself from the list of participants prior to the start of the program. Petitions will be reviewed by the Director of the School of Business.
Pre-departure Information
Useful Links