Study Abroad in France!
Cancelled for Spring and Summer 2020 and Spring 2021 in response to COVID-19 considerations.

Spend a semester living in Paris while completing courses toward your business major or minor! Paris is a truly amazing city and is home to dozens of museums, historical sites, and international business venues. The Warrington College of Business offers a semester-long study abroad program in Paris, France that allows students to earn UF credit by taking two online UF business courses, as well as two courses focusing on French language and culture. All University of Florida students are invited to participate in this program, as the credit earned will apply to the UF business degree, business minor, and general education requirements. Consideration will also be given to non-UF business students who are enrolled in an SUS (State University System) institution.
Please note: students are not accepted into the program until they submit their application and deposit to the UF International Center. You can start your online application today!
The City: Paris, France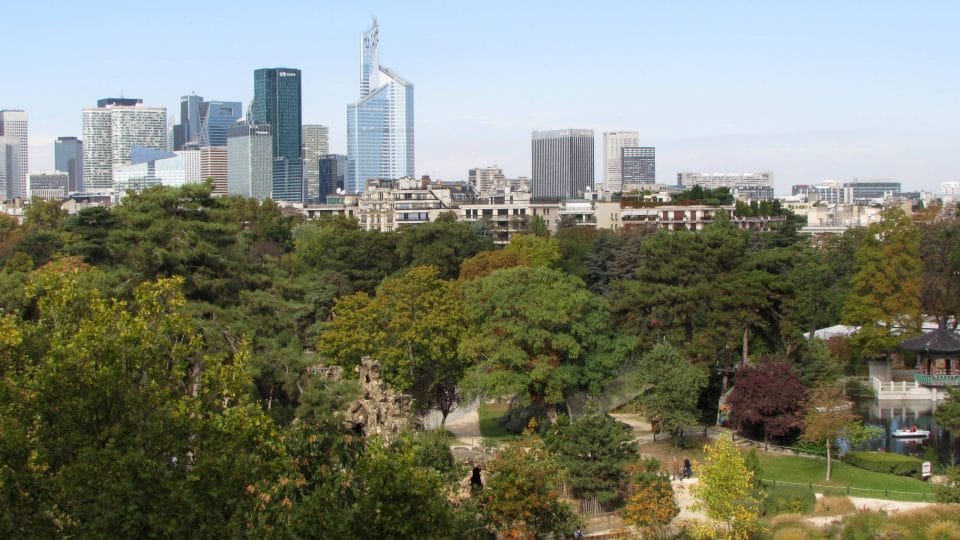 Paris is commonly referred to as the City of Light, and visitors to this remarkable city will realize the appropriateness of this reference soon after their arrival. It is impossible to ignore the enchantment of the Eiffel Tower, the beauty of the architecture, and the immeasurable value of the museums. Yet, students are sure to remember the charm of Parisian cobblestone streets, the delightful patisseries, and the life of bistros and cafés. Although historic, Paris is also a crucial economic force in Europe, evident in the astonishing modernity of La Défense – Paris' magnificent business district.
The Neighborhood: Historic St-Germain
Students will go to school and live in the chic neighborhood of Saint-Germain in the 6th Arrondissement. The adventure of this district lies in discovering the narrow streets and hidden squares that bring the city's historic and literary associations to life. Dominated for centuries by a vast Benedictine abbey, Saint-Germain-des-Prés came into vogue in the early 20th century as a center of intellectual and artistic life, home to jazz clubs and literary cafés. Students will gain an understanding of French culture by being immersed in this artistic neighborhood. Though the recent arrival of couture and designer boutiques is changing the neighborhood's character, its narrow side streets still boast art galleries, bookstores and cozy café terraces. The Boulevard Saint-Germain stretches for two miles between the Pont de Sully, which crosses to the Île St-Louis, to the Pont de la Concorde. This area boasts many tourist attractions such as Notre Dame, Louvre Museum, Musee d'Orsay and Jardin du Luxembourg. All are within reach of the St. John's campus.
The School: St John's University - Paris campus
Students will stay in the newly renovated, comfortable environment of the SJU Paris Study Center, located in the popular Saint-Germain district of Paris. The St John's University Paris campus is situated in a six-story structure containing approximately 20,000 square feet of space offering a mixture of residences, classrooms, offices and support space. Best of all, students have immediate access to the incomparable artistic, cultural and educational resources available only in Paris.
Program Dates
Spring 2021
CANCELLED IN RESPONSE TO COVID-19 CONSIDERATIONS.
January 5: UF courses begin
January 11: UF Drop/Add ends
January 12: Students arrive in Paris
January 13-15: SJU Paris Orientation
January 18: SJU Paris classes begin
January 29-30: Strasbourg Excursion (subject to change)
April 2-5: Provence Excursion (subject to change)
April 2-11: Mid-semester break
April 9: Last day to withdraw from UF online business courses
April 21: Last day of UF classes
April 24-30: UF Final Exams week
May 6: SJU Paris classes end
May 7: Program ends – students vacate residence by 8a.m.
Summer 2021
Program dates subject to change.
May 10: UF courses begin
May 11: UF Drop/Add ends
June 4: Students arrive in Paris
June 4-6: SJU Orientation
June 7: SJU Session I classes begin
July 1: SJU Session I classes end
July 4-11: Mid-semester break (internship participants may be scheduled to work during this break)*
July 12: SJU Session II classes begin
July 30: Last day to withdraw from UF courses
July 30: Internship end date*
August 5: SJU Session II classes end
August 6: Last day of UF courses
August 8: Program ends – students vacate residence by 8am
All excursion details TBA.
Program Benefits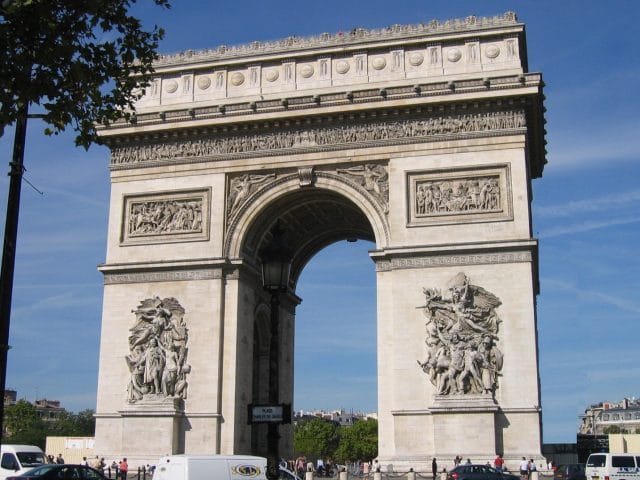 Program offered during spring and summer semesters
Study alongside your UF peers and the students at St. John's University
Take UF courses while experiencing an exciting new culture!
Participate in program scheduled cultural activities and excursions
Ease of applying Bright Futures and Florida Prepaid to program costs
Program includes meals (breakfast and dinner, four days a week)
Program Eligibility
Students must have a minimum of a 2.5 GPA.
Students are required to take two UF electronic platform courses during fall and spring semesters, but may take one during summers.
Students must have a valid passport.
Academics
Spring Program – Earn 13 to 17 Credit Hours
Choose 2 Online UF Business Courses (8 UF credits):
MAN3025: Principles of Management
MAR3023: Principles of Marketing
BUL4310: Business Law
ENT3003: Principles of Entrepreneurship
GEB3373: International Business (spring semester only)
MAN4504: Operations Management
Choose from the following options from St. John's University's curriculum:
FRE 1000 – Beginning French I and French II (Equivalent to UF's FRE 1130)
Intermediate and Advanced French language classes
Internship (for students that have an intermediate level of French or higher)
Art and Architecture in France
Metaphysics
Religions of the World
A complete list of courses & syllabi can be found on the St. John's University program page under the 'Academics' tab.
Summer Program – Earn 10 to 14 Credit Hours
Choose 1 or 2 Online UF Business Courses from the list above.
Choose two courses from St. John's University's curriculum: one course during Summer 1 and one course during Summer 2. Summer 1 and Summer 2 roughly coincide with the months of June and July, respectively. Courses are three transfer credits each.
Summer 1

French I
French II
French III
Intermediate French Conversation
Advanced French Conversation

Summer 2

Art and Architecture in France
A complete list of courses & syllabi can be found on the St. John's University program pages (Summer 1 and Summer 2) under the 'Academics' tab.
Internship Option
Students completing an internship will be enrolled in St. John's University's FRE 4980A: International Internship in France (6 cr) instead of the Summer 1 and Summer 2 courses. The internship will take place throughout Summer 1 and Summer 2.
Estimated Program Fee
$15,146: Spring '20
$11,950: Summer '21
Program fee includes all academic expenses (tuition/fees), orientations, co-curricular activities within Paris, housing/utilities, international travel medical insurance, and 24/7 emergency support. Breakfast and dinner is included Monday-Thursday each week for the entire semester. The $375 deposit paid at the time of application is included in the above figure. Note that some courses may require additional fees upon arrival.
Billing and program payments are handled through the UF International Center. Learn more about deposit, application and program fees. UF Students may apply Bright Futures, Prepaid (special form required – see link), and other scholarships toward program expenses. Non-Florida residents pay the same program fee as Florida residents.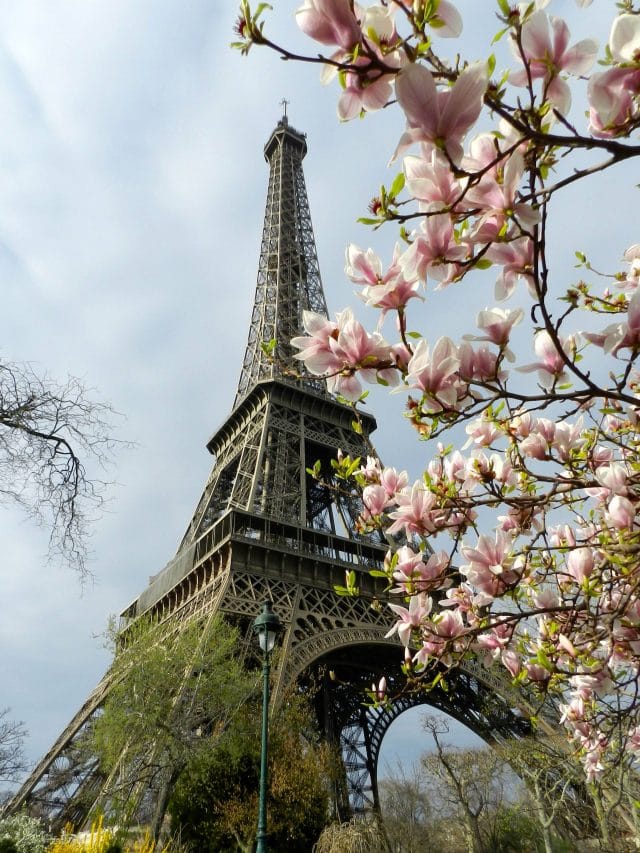 Other Estimated Expenses
In addition to the Program Fee, which is billed and due before the program begins, students can also expect to incur the following incidentals at various stages before or during the program.
Pre-Departure:
Passport (if needed): $145-$205
Visa (Spring only): approximately $70
Flight: $600-$1400
Textbooks/Supplies: $100-$350
During Program (In-Country):
Phone: $15-50/month
Meals: $250-1000/month
Other personal expenses (e.g., shopping, leisure, travel, etc.): $100-$1200/month
The above figures are general estimates. All incidentals, except the passport, will vary between students depending on circumstances and preferences. Students are strongly encouraged to consider devising a budget for meals and other personal expenses in-country.
Currency
The currency in France is the Euro.
Internships
Internships are offered in the spring and summer semesters at no additional cost to the student
Students must have intermediate French level and need to submit a cover letter and resume, in French, to be considered
Internship placements typically conduct Skype interview with candidates about two months before the start of the program.
Accommodations and Classroom Facilities
Fully-wired computer lab with printers for student use
Spacious meeting room, library and student lounge
Bilingual staff, including a resident director and resident assistants to assist with student needs
Two bunk-beds, wardrobes and study desks per room
Linens for student use during semester
Air conditioned rooms
Wireless broadband internet access
Digital phones
Four showers, sinks and toilets per residence floor
Some rooms feature Paris vistas that include the Eiffel tower
24-hour security and maintenance staff
Token operated washer and dryer on premise
SJU Paris Study Center is less than a block away from an entrance to the Paris Metro (Vaneau) and is in close proximity to major Parisian landmarks, such as Notre Dame, the Louvre and d'Orsay Museums, and the spectacular Luxembourg Gardens.
Travel Opportunities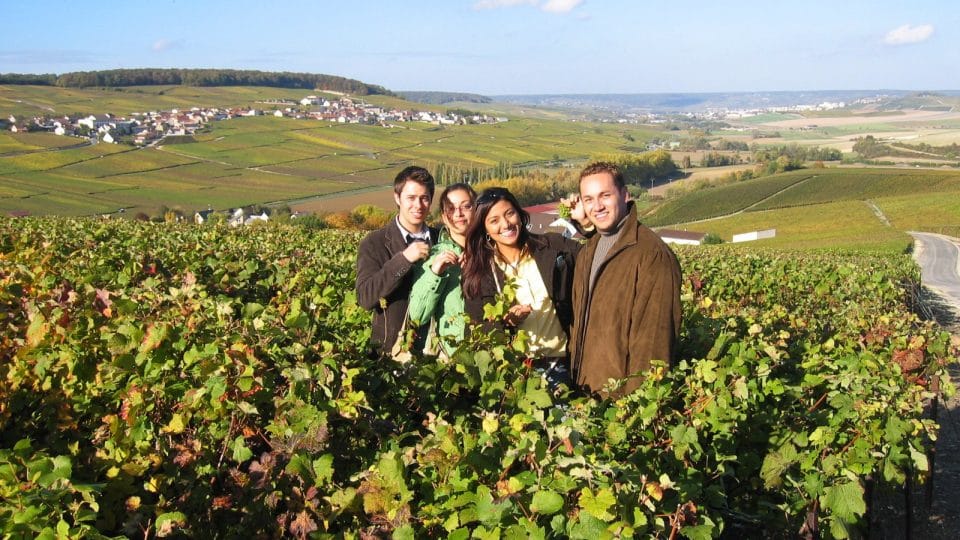 Travel from Paris to other French and European cities is easy and affordable.
Application Deadlines
Spring: October 1
Summer: March 1
Program applications are located on the UF International Center website. Students are not accepted into the program until they submit their application and deposit to the UF International Center. Please note that the program operates on a first-come-first-serve basis and may reach full capacity prior to the application deadline.
Terms of Agreement
Students assume full responsibility for the cost of the program by the following dates:
Spring: November 1
Summer: April 1
Students on the participant list as of these dates become financially obligated. Only in extreme circumstances (e.g., serious personal injury, family emergency, etc.) will a student be allowed to petition to remove him/herself from the list of participants prior to the start of the program. Petitions will be reviewed by the Director of the School of Business.
Pre-departure Information
Useful Links