Study Abroad and Intern in England!
Cancelled for Spring and Summer 2020 in response to COVID-19 considerations.
Enjoy theater, great museums, and exciting nightlife in one of the most cosmopolitan and culturally diverse cities in Europe. When will you have another opportunity to spend an entire semester in one of the world's most historic locations? The Warrington College of Business offers a study abroad program in London that provides students a magnificent life experience – all while earning UF credits! In addition, this program presents a unique opportunity for students to complete an international internship placement and corresponding academic course while studying in London. Any University of Florida student may enroll in the program since courses will apply to the UF business degree, the business minor or general education. Consideration will also be given to any student enrolled in an SUS (State University System) institution.
Please note: students are not accepted into the program until they submit their application and deposit to the UF International Center. You can start your online application today!
The City: London, England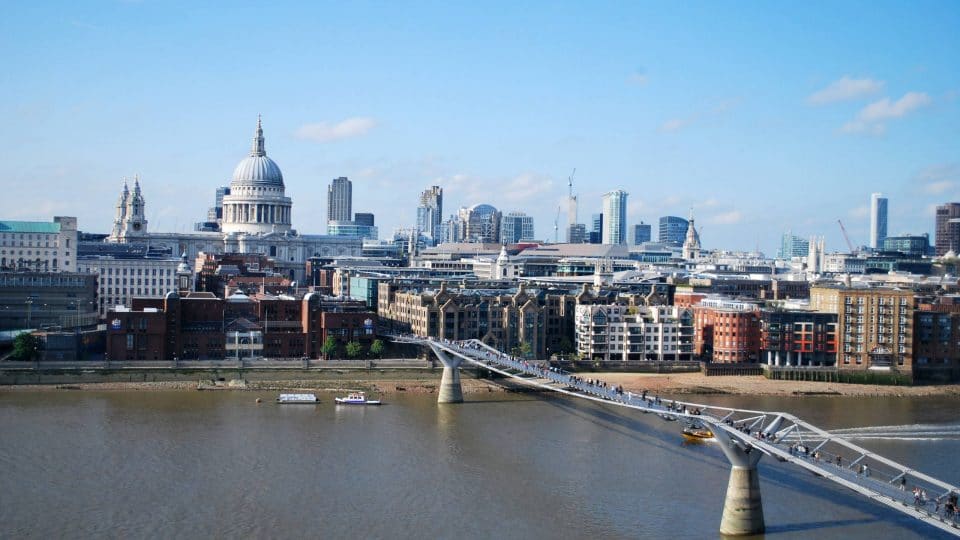 London is a truly global city, one of the most exciting places on earth. It is one of the few capitals in the world that acts as a center for the arts, media, government, finance and commerce. The program will be held in the facilities of the Foundation for International Education (FIE). The FIE Study Centre is in the Royal Borough of Kensington and Chelsea, one of the most vibrant and exclusive areas of central London, just a few minutes from the Gloucester Road Underground station, and very close to Imperial College, the Victoria and Albert Museum, the Natural History Museum, and the Royal Albert Hall. Also, very near the Study Centre and residence halls is Hyde Park and Kensington Gardens which together cover 635 acres of greenery, that include Serpentine lake and Long Water, where it is possible to row and swim in the summer. Other London attractions include the open air theatre at Regent's Park, the street life of Covent Garden, the theatre district of Shaftesbury Avenue and Piccadilly, the clubs of Soho, and the exotic restaurants of Chinatown and Charlotte Street. There are many world-renowned sites in and around London, including Westminster Abbey, Buckingham Palace, Windsor Castle, Stonehenge, Tower Bridge, Big Ben and many more!
UF's London Partner: Foundation for International Education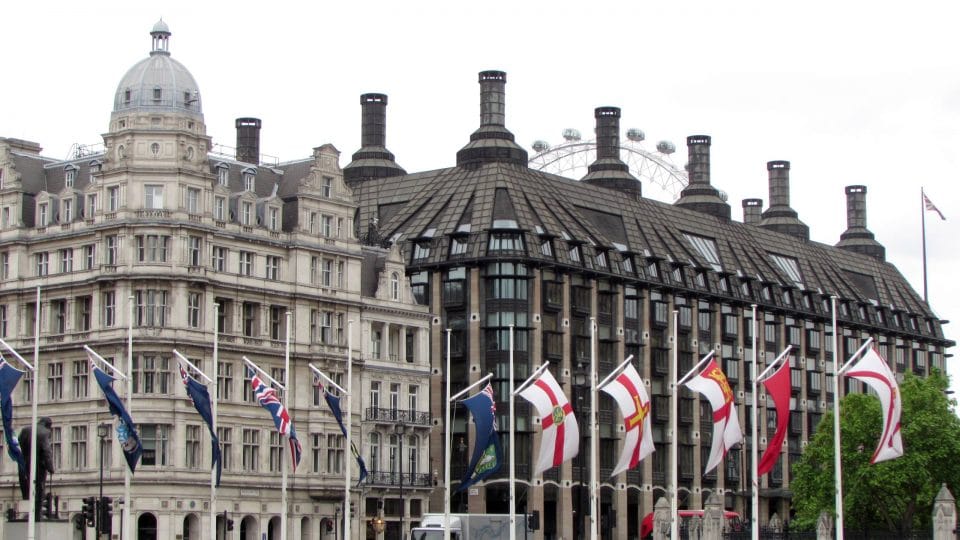 Foundation for International Education (FIE) is a London based non-profit educational organization that provides customized partnership programs for undergraduates. Since establishing in 1998, FIE has set high standards in delivering academic programs abroad. They are a forward-thinking organization with a mission that expresses their passionate belief in higher education. FIE's specialized academic programs allow visiting students to maximize the value of their stay, gaining theoretical knowledge, practical skills, life experience and international perspective.
Program Dates
Fall 2020
August 24: UF courses begin
August 28: UF Drop/Add ends
September 2: Students arrive in London
September 2-6: FIE Orientation
September 7: FIE classes begin
October 23: FIE classes end (Note: British Life classes and Fundamentals of Finance run through December 18)
October 26-30: Mid-semester break
November 2: Internships/FIE Internship Course begin
November 23: Last day to withdraw from UF online business courses
December 9: Last day of UF classes
December 12-18: UF Final Exams week
December 18: Internships/FIE Internship Course end
December 20: Program ends – students vacate residence by noon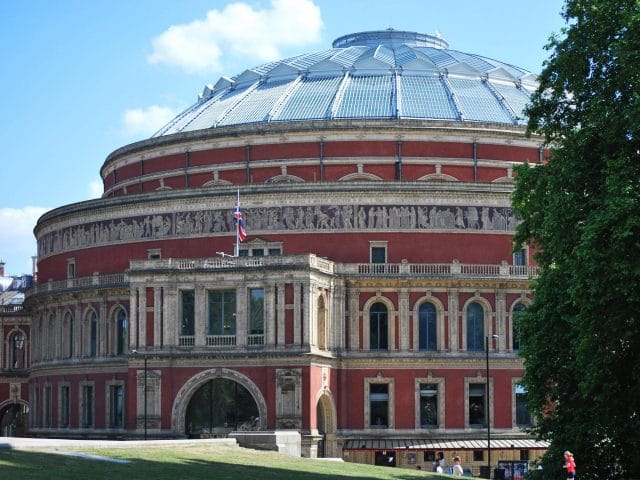 Program Benefits
Program offered during Fall, Spring, & Summer semesters.
Take courses to meet UF degree requirements.
Participate in cultural activities & excursions.
Ease of applying Bright Futures, Florida Prepaid, & other financial aid to program costs.
Program Eligibility
Students must have a minimum 2.5 GPA.
Students must have a valid passport.
Students who wish to participate in an internship must submit a resume and a personal statement with the program application. Both documents will be sent directly to employers and should therefore be professional in tone. The personal statement should discuss what draws you to London for your internship experience and how it will contribute to your academic and professional goals. You should also discuss what skills and experience you can personally bring to your placement, in effect, selling yourself to a prospective employer.
Academics
See Fall, Spring and Summer offerings below:
Fall / Spring – Earn 12 to 16 Credit Hours
Choose 12 total credits of the following:
Phase 1 – 9 credits total, 3 credits each

Required: FIE's British Life and Business
FIE courses equivalent to FIN3403, MAR3023, MAN3025, and GEB3373
Additional courses: complete list of FIE courses & syllabi on the London Course Syllabi page

Phase 2

FIE's International Internship Course, 3 credits – required if participating in an internship

Optional, student may also select 1 Online UF Business Semester Course, 4 UF credits:

MAN3025: Principles of Management
MAR3023: Principles of Marketing
BUL4310: Business Law
ENT3003: Principles of Entrepreneurship
GEB3373: International Business (fall and spring semesters only)
MAN4504: Operations Management
Summer – Earn 9 to 14 Credit Hours
Phase 1

Required: FIE's British Life and Business, 3 credits

Phase 2

FIE's International Internship Course, 3 credits – Required if participating in an internship

Additional courses available

FIE course – International Trade – equivalent to GEB3373, 3 credits (phase 1)
FIE course – Fundamentals of Finance – equivalent to FIN3403, 3 credits (phase 1)
or,

Select 1 or 2 Online UF Business Courses, 4-8 UF credits (full summer term):

MAN3025: Principles of Management
MAR3023: Principles of Marketing
BUL4310: Business Law
ENT3003: Principles of Entrepreneurship
MAN4504: Operations Management
Estimated Program Fee
$16,670: Fall '19
$16,970: Spring '20
$14,568: Summer '20
Program cost includes tuition, orientations, housing, international travel medical insurance, Oyster Card (provides unlimited Zones 1 & 2 London Bus and Underground transport), 24-hour emergency support, welcome reception and evening theatre excursion, and UFIC application fee. Some courses, such as Contemporary British Theatre, require additional fees.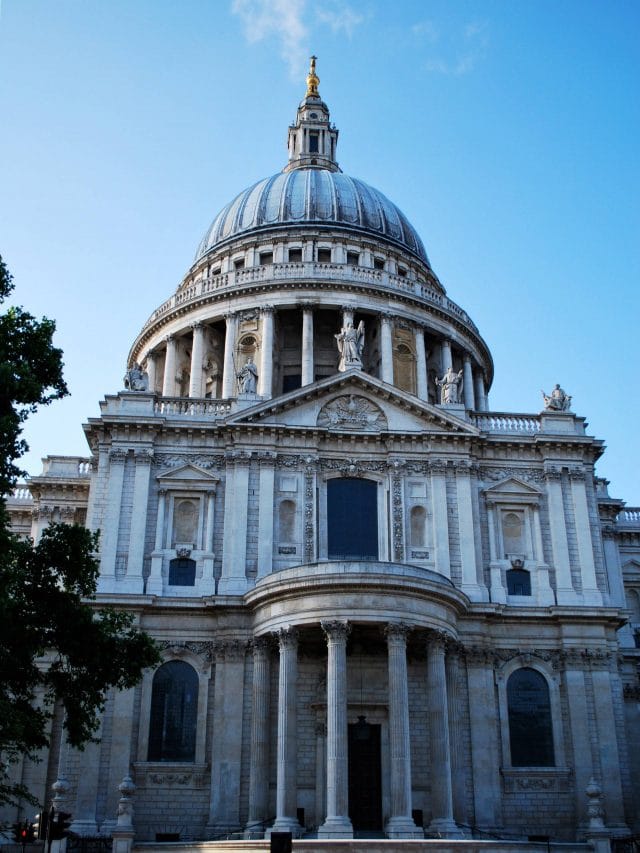 Other Estimated Expenses:
Meals: $2000*
Books and Supplies: $350
Passport: $135
Visa: $550
Airfare: $1200*
Personal Expenses: $3000*
* Expenses vary depending on student preferences
Currency
The currency in England is the Pound.
Internships
Internship opportunities are available in the following disciplines:
Accounting and Finance
Business and Economics
Communications: Marketing, Advertising and PR**
Information Technology and Multimedia
**FIE includes Marketing, Advertising, and PR under Communications so students will not be able to choose one of those three as a placement area but will need to choose Communications and two other placement area options from the above or amongst the full FIE placement area listing.
Check out FIE's London Internship Preparation page for more information.
Accommodation
Housing is included in the cost of the program. Find out more about housing locations at FIE's Housing in London page.
Outside the Classroom
Want to go to the theatre, volunteer, attend a rugby match, or hang out with British citizens and other international students? FIE has you covered! You can get involved in all kinds of exciting events, trips and clubs during your time in London. Here are a few links to get you started:
Travel Opportunities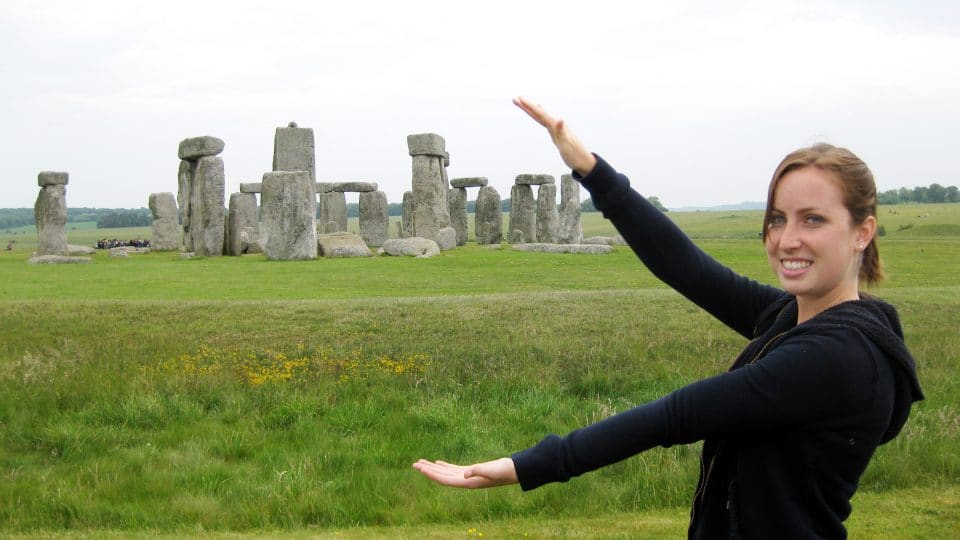 Travel throughout Europe is very easy and affordable by train or by air.
Application Deadlines
Fall: April 1
Spring: October 1
Summer: February 25
Program applications are located on the UF International Center website. Students are not accepted into the program until they submit their application and deposit to the UF International Center. Please note that the program operates on a first-come-first-serve basis and may reach full capacity prior to the application deadline.
Terms of Agreement
Students assume full responsibility for the cost of the program by the following dates:
Fall: July 1
Spring: November 1
Summer: April 1
Students on the participant list as of these dates become financially obligated. Only in extreme circumstances (e.g., serious personal injury, family emergency, etc.) will a student be allowed to petition to remove him/herself from the list of participants prior to the start of the program. Petitions will be reviewed by the Director of the School of Business.
Pre-departure Information
Useful Links