Study Abroad and Intern in Ireland!
Cancelled for Spring 2020, Summer 2020 and Fall 2020 in response to COVID-19 considerations.
Ireland is a beautiful country brimming with breathtaking scenery, music, and a rich and complex history. The Warrington College of Business's semester-long study abroad program in Dublin offers an experience unlike any other. Students have the opportunity to live and work in the capital of Ireland, while completing courses for their UF degree. Dublin is a center for domestic and international business and students will have the opportunity to intern in enterprises that range from start-ups to multinational organizations. This program is ideal for UF students pursuing a business degree or business minor, or students interested in completing general education courses or upper division electives in a beautiful European city. Non-UF business students enrolled in an SUS (State University System) institution may also apply.
Please note: students are not accepted into the program until they submit their application and deposit to the UF International Center. You can start your online application today!
The City: Dublin, Ireland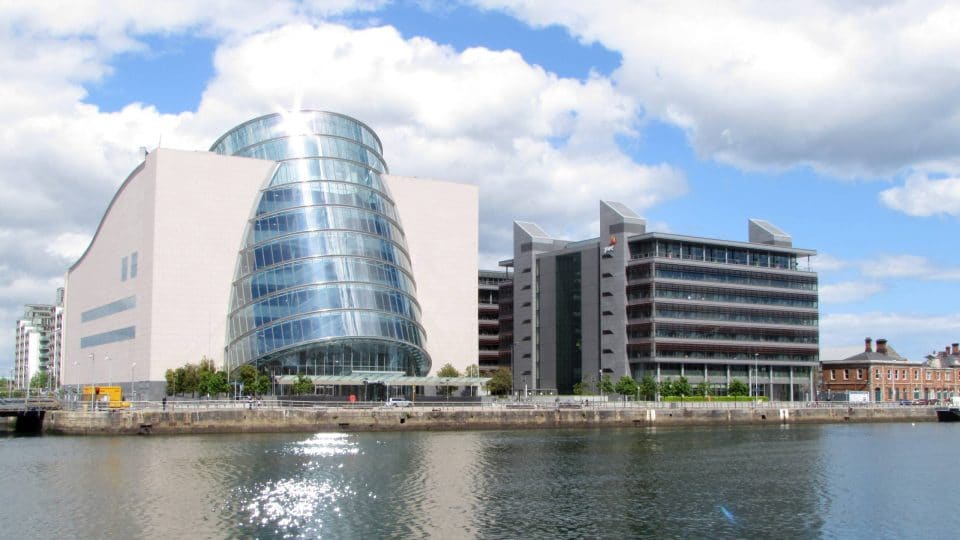 As the capital and largest city in Ireland, the city of Dublin offers the amenities of a culturally rich city. However, a small population of 1.5 million, gives Dublin the welcoming atmosphere of a small town. The citizens of Dublin are renowned for their friendliness, and they are also young: One in twelve Dubliners is a student. As a result the city is abuzz with activity and visitors will be enthralled by the numerous restaurants, art galleries, museums, theaters, shops and music venues.
The School: CAPA and Griffith College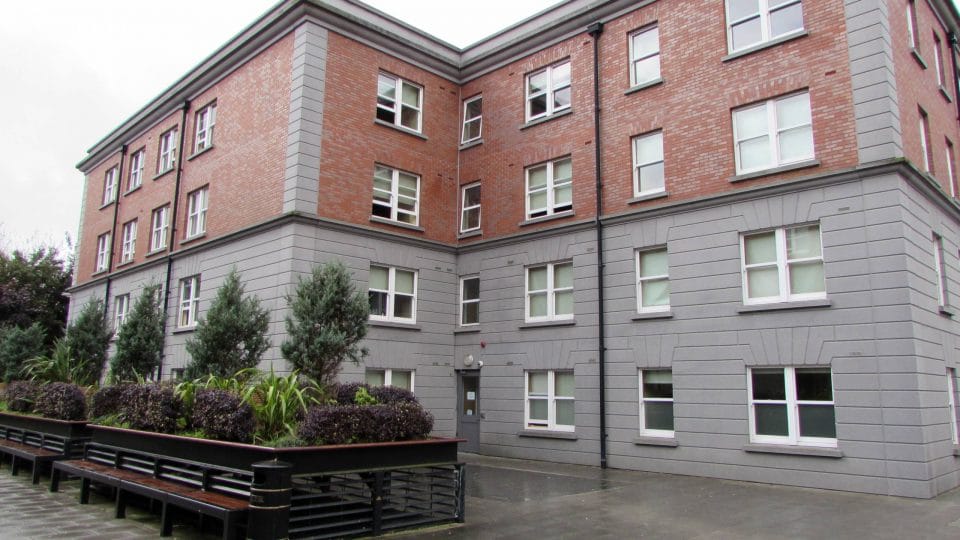 CAPA The Global Education Network is assisting UF in coordinating the Dublin program. CAPA is an international education organization committed to empowering student learning in urban environments. Their collaborative and personalized approach to study abroad has made CAPA a trusted global education leader since 1972. Established in 1974 by Diarmuid Hegarty, with campuses in Dublin, Cork and Limerick, Griffith College is the largest independent higher education institution in Ireland with a student population of around 7,000 students from over 77 countries. The campus spans seven acres located within a mile of St. Stephen's Green Park in central Dublin. The college and housing facilities are only a short walk from the River Liffey, and restaurants and museums.
Program Dates
Fall 2020
Cancelled in response to COVID-19 considerations.
August 24: UF courses begin
August 28: UF Drop/Add ends
September 14: Students arrive in Dublin
September 21: CAPA/Griffith College classes begin; Internships begin
October 26: Irish Bank Holiday (no CAPA/Griffith College classes)
November 9-13: Mid-semester break
November 23: Last day to withdraw from UF courses
December 9: Last day of UF classes
December 12-18: UF Final Exams week
December 14-18: Griffith College Final Exams week
December 18: CAPA/Griffith College classes end; Internships end
December 19: Program ends – students vacate residence by noon
Spring 2021
January 5: UF courses begin
January 11: UF Drop/Add ends
February 1: Students arrive in Dublin
February 2-7: CAPA/Griffith College Orientations and Welcome Activities
February 8: CAPA/Griffith College classes begin; Internships begin
March 15-19: Mid-semester break
April 9: Last day to withdraw from UF courses
April 21: Last day of UF classes
April 24-30: UF Final Exams week
May 7: CAPA/Griffith College classes end; Internships end
May 10-14: Griffith College study week
May 17-31: Griffith College Final Exams week
June 1: Program ends – students vacate residence by noon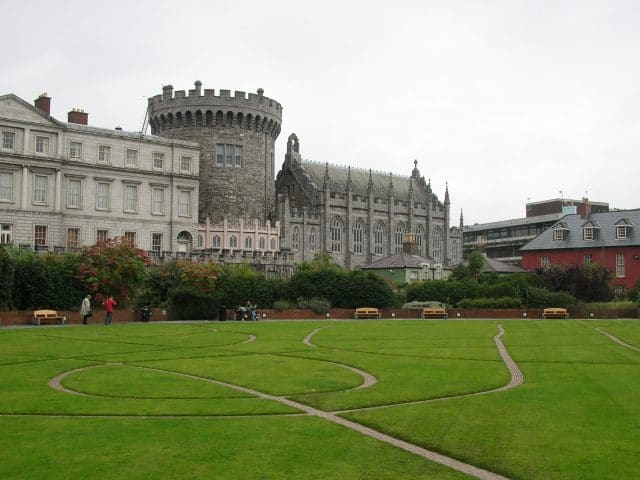 Program Benefits
Program is offered during fall, spring, & summer semesters
Take UF courses while experiencing an exciting new culture
Study alongside UF students and students of different nationalities
Intern at an international firm and gain professional experience
Participate in cultural activities & excursions
Ease of applying Bright Futures, Florida Prepaid, & other financial aid to program costs
Program Eligibility
Students must have a minimum 2.5 GPA
Students must be in good academic standing
Students cannot be under judicial probation
Students are required to enroll in two UF electronic platform business courses (just one course in the summer semester)
Students who wish to participate in an internship must submit the following documents to CAPA upon completion of the UF International Center and CAPA application and before 70 days prior to departure (information on how to develop an appropriate cover letter and resume can be found at CAPA-Dublin):

Cover letter
Resume/CV
Two letters of reference (one professional or from a volunteer position, one academic)
Police background report
Program Structure
Fall and Spring Programs
2 or 3 Courses & Internship
(14 to 17 credit hours)
All students are required to take at least one UF online business course, one course offered by Griffith College, and participate in a 6-credit business internship and internship seminar.
Choose 1 or 2 Online UF Business Semester Courses (4-8 UF credits):
MAN3025: Principles of Management
MAR3023: Principles of Marketing
BUL4310: Business Law
ENT3003: Principles of Entrepreneurship
GEB3373: International Business (fall and spring semesters only)
MAN4504: Operations Management
Choose 1 course from the following track options. The full course listing can be found on the CAPA Dublin Global Cities Program site (fall courses, spring courses).
Globalization and International Trends in Business & Society
Creative Arts
Exploring the Media
Human Rights, Crime, and Journalism
Summer Program
2 Courses & Internship
(10 credit hours)
All students are required to take one UF online business course, one course offered by CAPA and participate in a 3-credit business internship and internship seminar.
Choose one course:
Analyzing and Exploring the Global City: Dublin (3 credits)
International Business (equivalent to GEB3373) (3 credits)
Irish Language and Culture (3 credits)
Estimated Program Fee
$14,971: Spring '20
$10,985: Summer '20
$14,971: Fall '20
Program cost includes tuition, orientations, housing, international travel medical insurance, bus transport pass for the city, 24-hour emergency support, welcome reception, departure ceremony, UFIC application fee, and an excursion to Belfast. The fall and spring semesters include an excursion to the Cliffs of Moher as well.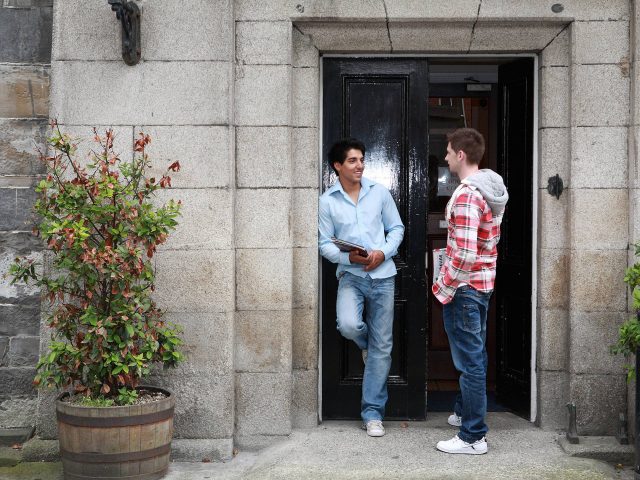 Other Estimated Expenses:
Meals: $600 a month
Books and Supplies: $350
Airfare: $1200 (prices may vary)
Entertainment/Leisure: $300 a month*
*Expenses vary depending on student preferences.
Currency
The currency in Ireland is the Euro.
Internships
CAPA will provide the necessary support, services and supervision to ensure that each student has the best available placement based on their interests and abilities. Applicants should have excellent interviewing skills and prior course work or experience in the field for which they are applying. Participants will be placed in a non-paying internship within greater Dublin or within a reasonable distance from the housing facilities – a travel card for use in Dublin buses is included in the program fee. Learn more about Dublin internship opportunities.
Accommodations and Classroom Facilities
Housing is included in the cost of the program. Students will live in shared apartments on the Griffith College campus during the fall and spring semesters. The apartments include the following amenities:
Two students to each bedroom
Each student has a desk and storage space
Apartments have cooktops, microwaves, refrigerator, toaster, vacuum, television, kitchen table, living room and laundry facilities (on-campus)
Apartments are hard-wired with Ethernet Internet lines
CCTV, 24-hour security and PIN/palm scan access
During summer semesters students will live in shared apartments within the city of Dublin. These apartments will be procured by CAPA.
Outside the Classroom
Dublin is an excellent place to enjoy a wide variety of interests. All around the city there are galleries, cinemas, shops, museums, restaurants, gardens, and castles to explore! CAPA Dublin keeps students informed on the latest and greatest places to be and activities to do! Get connected:
Campus Life: Join a sports club for soccer, basketball, rugby, or start your own. Students are also welcome to campus societies such as the Debate society, Poker society, International Society and others!
CAPA's MyEducation program: The MyEducation planner is designed by local staff and faculty to bring theory to life and offers a unique and valuable opportunity to make the most out of your time studying in another country. Some examples of MyEducation sessions that may be offered are:

Walking tour of the Garden of Remembrance, to honor those killed in the fight for Irish freedom
Tour Croke Park Stadium, the home of Gaelic sports! The stadium covers over 700,000 sq. ft. – compare it to The Swamp, which is around 136,000 sq. ft.
Attend the Dublin Fringe Festival, an annual festival featuring dance, theatre, live art, visual art and music.
Participate in a day trip to Glendalough, famous for its Early Medieval settlement.
If you are ready to start exploring, check out the official city website.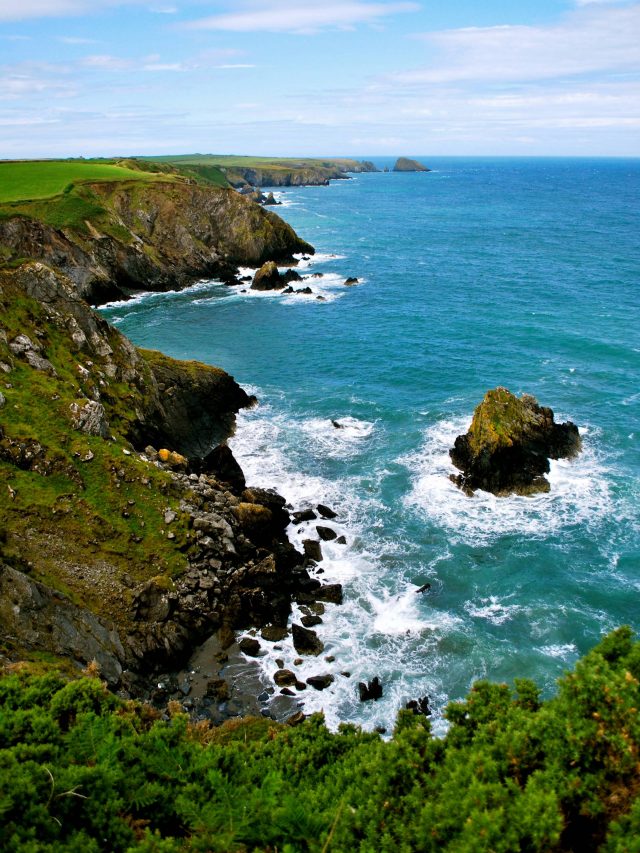 Travel Opportunities
Travel by rail in Ireland and flying to Europe is easy and affordable.
Application Deadlines
Fall: April 1
Spring: October 1
Summer: February 25
Program applications are located on the UF International Center website. Students are not accepted into the program until they submit their application and deposit to the UF International Center. Please note that the program operates on a first-come-first-serve basis and may reach full capacity prior to the application deadline.
Terms of Agreement
Students assume full responsibility for the cost of the program by the following dates:
Fall: July 1
Spring: November 1
Summer: April 1
Students on the participant list as of these dates become financially obligated. Only in extreme circumstances (e.g., serious personal injury, family emergency, etc.) will a student be allowed to petition to remove him/herself from the list of participants prior to the start of the program. Petitions will be reviewed by the Director of the School of Business.
Pre-departure Information
Useful Links