The Retail Society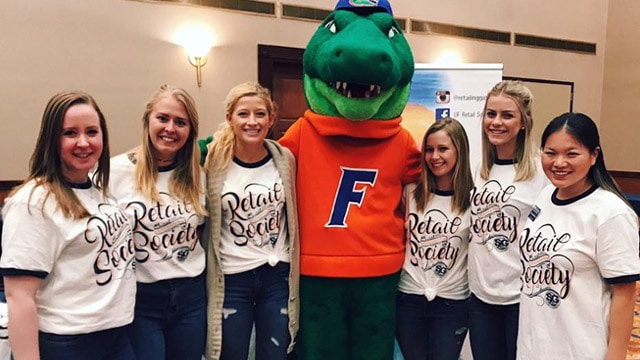 The primary purpose of the Retail Society is to develop a strong networking system and to educate students interested in seeking internships and careers in retailing. This is achieved through constant contact with knowledgeable, experienced students and with information sessions which allow recruiters to discuss their companies and opportunities.
Activities
The Retail Society brings in guest speakers from a variety of retailers to discuss their jobs and internship programs with the organization. The society is also an outlet for anyone interested in going through the job or internship search, providing students with information to help them to be successful.
Fall 2021
This is a tentative schedule, and all events are subject to change.
All meetings are at 5:00PM EST and we are anticipating that our last three meetings will take place fully on zoom. The first 3 will be held in Stuzin 200.
Tuesday, September 21st (Stuzin 200)
Tuesday, October 5th (Stuzin 200)
Tuesday, October 19th (Stuzin 200)
Tuesday, November 2nd (Virtual)
Tuesday, November 16th (Virtual)
Tuesday, November 30th (Virtual)