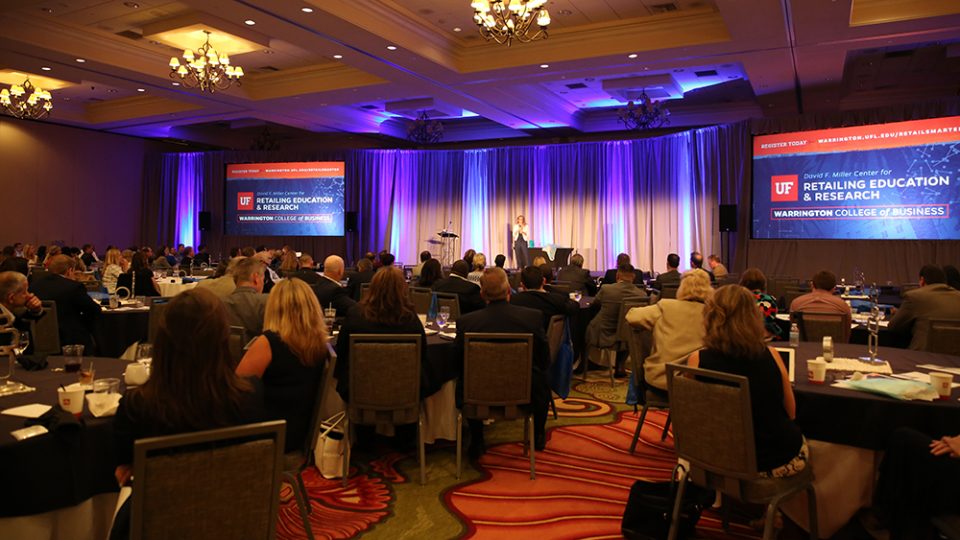 Retail Smarter Conference
Join us for Retail Smarter 2019!
---
Retail Smarter is coming to the University of Florida campus! We are also adding a recruiting element for student/employer networking. Sign up today.
The Retail Smarter Conference is a two-day event in June that brings together a diverse group of retail and industry experts. It hosts speakers, panels, roundtables and networking opportunities while discussing trends, best practices, technology, supply chain and human resources.
Attendees are immersed in the world of retail for two days and learn about topics of strategic importance to senior retail executives at leading firms. Executives openly share information and innovative ideas that are working to keep their organizations ahead of the competition.