Alumni
In light of possible continued testing difficulties amid the ongoing COVID-19 pandemic, the UF Graduate School temporarily adjusted the GMAT and GRE testing policy for Spring 2021. For Spring 2021 admissions, applicants to one of Warrington's Specialized Master's programs will no longer be required to submit a GMAT or GRE score as part of the admissions process. Please contact the program administrators for updated application requirements and to check space availability.
Becoming an alumnus of the Warrington College of Business isn't just about finishing school or getting a job. Graduating from Warrington is about the network it provides for the rest of your life. You'll always remember where you came from – where you learned the foundation of your skills and where you'll always be welcomed.
Becoming a Business Gator sets you apart. It gives you access to a network of 65,000+ Warrington College of Business graduates and 400,000+ UF graduates around the world.
This community connects you to Business Gators across the world, providing constant reinforcement and a determination to hold up your end of the bargain. The network is always growing in size and impact. It's thriving, constantly evolving and innovating to put the footprint of The Gator Nation on the world.
How You Can Participate
MSM program alumni are impacting employees in industries across the world. Program graduates return to campus to participate in speaker series and engage with current students. To find out what opportunities are available for current alumni, visit our alumni homepage or learn how you can recruit or partner with Warrington. You can also contact program director Ana Portocarrero.
---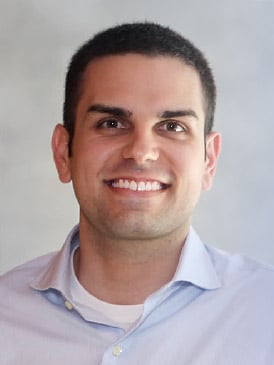 The MSM program helped solidify both my technical and communication skills. It is through this growth that I secured a full-time position in business support with CHEP USA, a global leader in supply chain facilitation.
Bryan Harper
MSM Alumnus, Undergraduate Sports Management Major, Business Support, CHEP USA
---