Energy Pricing
A Training Course for Experienced Utility Professionals in the Electricity and Gas Sectors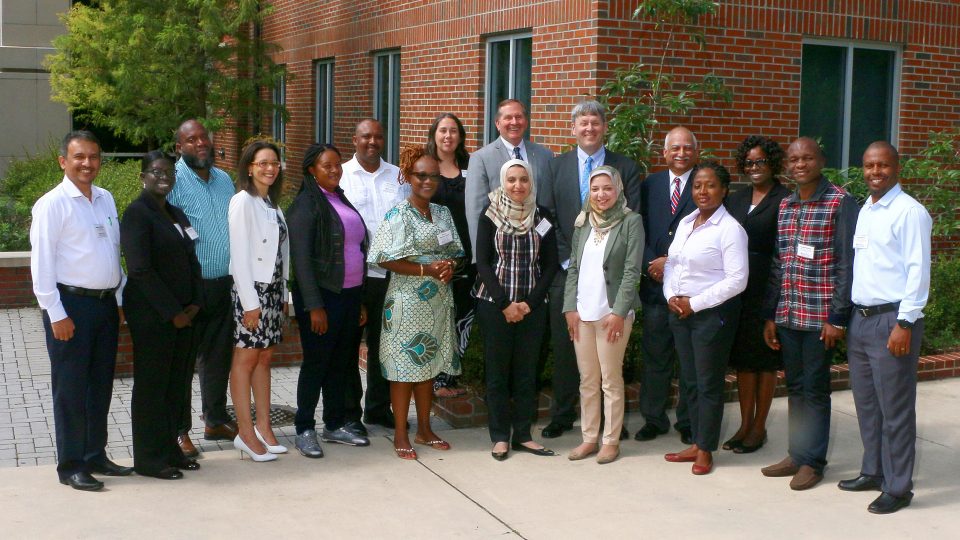 Next confirmed course dates coming soon – stay tuned!
Gainesville, Florida
Application details coming soon!
Course Calendar
What are the challenges and best practices in energy (electricity and gas) pricing? What are the innovative ideas for addressing efficiency and environmental issues? This advanced energy (electricity and gas) course answers these questions and more as participants (experienced utility professionals in the electricity and gas sectors) learn core principles and engage in a case study in energy pricing from start to finish. Join us!
Upon completion, you will be able to:
Prepare for and perform price reviews
Develop economic incentives appropriate for utilities in small economies
Evaluate market competition and develop remedies for market failure
Analyze financial statements for rate setting and evaluating sector performance
Develop innovative price structures that create incentives for consumers and producers to behave in a manner consistent with your utility policy
Course Fee is US $4,900.
The fee includes:
Program tuition
Reading and classroom material
Hotel accommodations for six (6) nights (arrival Sunday, departure Saturday)
Monday – Friday: breakfast, refreshment breaks, lunch
Welcome Reception, Sunday
Closing Awards Dinner, Friday
The course will be hosted on campus at the University of Florida – Warrington College of Business. Participants will be housed at a hotel adjacent to campus and participants will be able to easily walk over to the training facility.
Please note that participants are on their own for dinner each night, with the exception of a Welcome Reception Sunday evening and a Closing Awards Dinner Friday night. There are a number of dining options within safe walking distance of the hotel.
If you're interested in attending both the Energy Pricing course and the Benchmarking Infrastructure Operations course, the discounted fee is USD $8,600. Combined course fee includes:
Program tuition
Reading and classroom material for both courses
Hotel accommodations for twelve (12) nights (arrival Sunday, departure second Friday)
1st Week Monday – Friday: breakfast, refreshment breaks, lunch
2nd Week Monday – Thursday: breakfast, refreshment breaks, lunch
Welcome Reception both Sundays
Closing Awards Dinner, 1st Friday and 2nd Thursday