Weekend Professional: Two-Year
---
The UF MBA Weekend Professional Two-Year format is designed for students from any academic background. It is the program we recommend for non-business majors and business majors who have been out of school for more than 7 years.
COVID-19 Updates
Warrington's top-ranked MBA programs continue to operate during these uncertain times. While all University of Florida classes are running online, UF MBA has also moved information sessions and other recruitment events online.
UF MBA continues to accept applications and has moved deadlines to 4 weeks prior to the program start date. If your GMAT or GRE testing has been disrupted, we are happy to create a custom schedule for you. Additional information regarding online test-taking can be found here:
Whatever you need, we are here to assist you and create a plan for your unique situation. Please reach out to a staff member if we can help during the application process.
Students build a strong foundation in core business areas such as finance, marketing, management, operations and economics.
Program at a Glance
---
Total Cost: $59,807.52
Deposit: $1,500.00 (non-refundable, applied towards tuition)
Tuition: $58,000.00
University Fees: $$1,807.20
Length: 24 months
Begins: January
On-Campus Visits: Orientation and approximately 1 weekend a month (Saturday & Sunday)
Experiential Learning: One week (on-campus, international or online)
Designed for: Non-business degrees or business undergraduate degrees in the workforce for more than seven years.
Still need more information?
Request information, schedule a call or attend an information session.
Class Profile
---
Average Age: 27
Average Experience: 6.5 yrs
Average GMAT: 546
Average GRE: 304
Average GPA: 3.25
---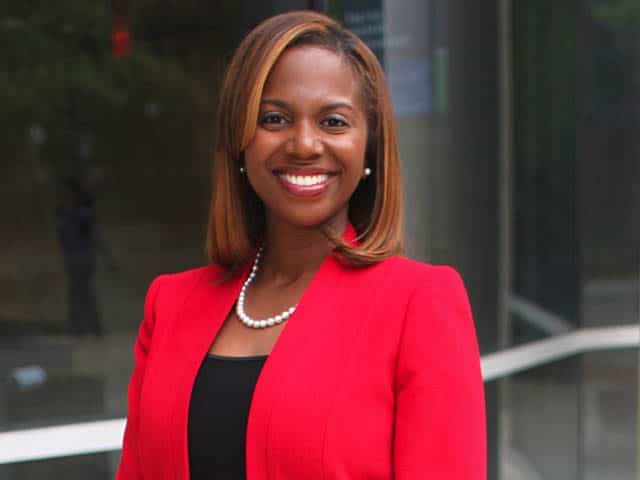 I found it practical and beneficial to pursue my MBA while maintaining my career. I was able to present the professors with real-time problems that I experienced at work. The ability to get expert advice from leading business and academic professionals was an invaluable resource.
Amaris Johnson
Practice Development Manager, GE