Full-Time MBA: One-Year
Business Majors
---
This unique, fast-track format allows you to accelerate your studies and earn an MBA in only 10 months.
COVID-19 Updates
Warrington's top-ranked MBA programs continue to operate during these uncertain times. While all University of Florida classes are running online, UF MBA has also moved information sessions and other recruitment events online.
UF MBA continues to accept applications and has moved deadlines to 4 weeks prior to the program start date. If your GMAT or GRE testing has been disrupted, we are happy to create a custom schedule for you. Additional information regarding online test-taking can be found here:
Whatever you need, we are here to assist you and create a plan for your unique situation. Please reach out to a staff member if we can help during the application process.
If you meet the requirements of the eligibility checklist, you are eligible for enrollment in our One-Year — Business Majors MBA. Beginning each June, this format is perfect for students who want to build on an already extensive business background.
100% Tuition Scholarships for Full-Time MBA.
The One-Year — Business Majors MBA offers a dual advantage: the rigor of a full-time MBA program with the convenience of condensed time frame. As a student, you will take courses tailored to your career goals and interests. Your classes will meet in state-of-the-art facilities and are taught by faculty members that challenge you to become a better student and business professional. The program's curriculum offers tailored academic experiences early in your studies, as the structure allows you to take elective courses after the summer semester. Equipped with the knowledge gained in these specialized courses, you'll enter the fast-paced recruiting season ready to stand out from the crowd.
One-year students have access to all the resources the UF MBA offers, including extracurricular activities and leadership positions, national career fair opportunities and Graduate Business Services.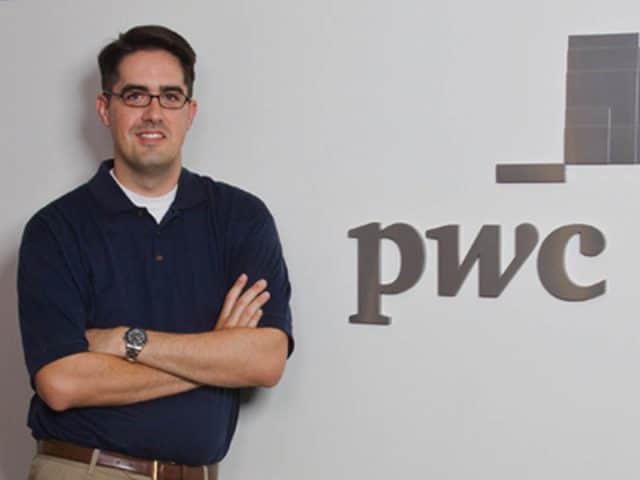 The experiences I gained at UF MBA prepared me for a career path that I didn't even know existed.
Brian Maddux
Knowledge Relationship Manager, PricewaterhouseCoopers Tampa