Application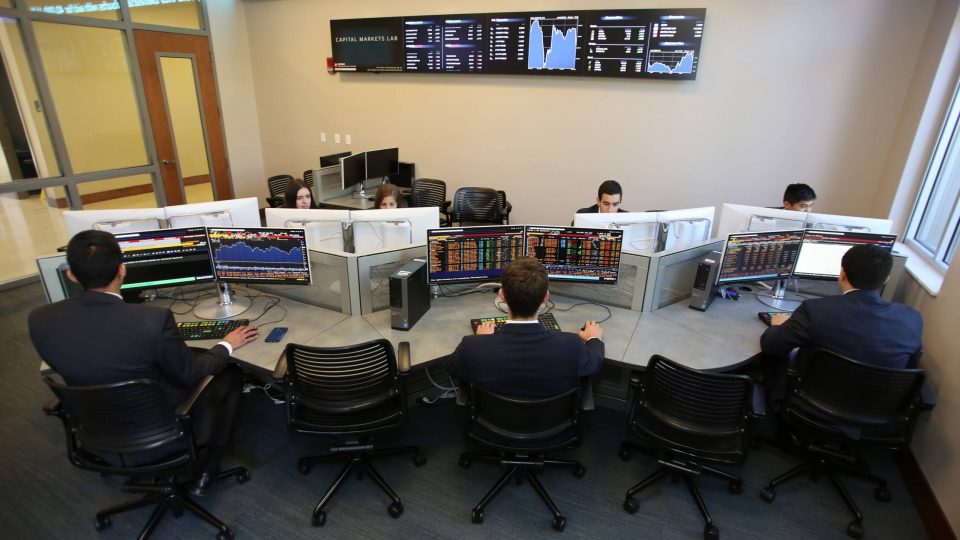 Applications for the Gator Student Investment Fund are opened at the beginning of each academic semester. Applicants in their first or second year of study are generally preferred. Most members are Finance, Accounting, and Economics majors with an interest in the Master of Science in Finance (MSF) program.
The application process is very selective to ensure new analysts can be trusted to meet the fund's high expectations. Interested students will follow the three-step process below:
1) Attend Information Session
At the beginning of each semester, the fund holds an information session for interested students where additional detail is provided on the organization's structure, investment philosophy, and application process. This is an opportunity for students to ask relevant questions to the fund's leadership while meeting other members of GSIF.
The Fall information session will take place on Thursday, September 5, 2019 at 8:00pm in Hough Hall 150.
2) Submit Application and Stock Pitch
The GSIF application process has two rounds. In the first round, potential members will submit their application form, resume, and a two-page stock pitch. The stock pitch is an opportunity for interested students to demonstrate work ethic, creativity, and the ability to think as a value investor.
The pitch should include an original investment thesis about why you believe the company is undervalued, why the value will be realized, and data to support your claims.
Your resume should be a one-page resume highlighting your campus (or high school) involvement at the University of Florida, community service, work experience, and other pertinent information.
The application is due at 11:59pm on Sunday, September 8, 2019.
Risk Team Application
The Risk Team is looking to add 1-2 new members in the Fall 2019 semester. There is a separate application, so interested candidates are encouraged to email and state their interest in joining the Risk Team.
3) Interview with Portfolio Managers
From the initial pool of applications received, a few students will be extended an opportunity to interview with the PM's. These 20-minute interviews have both a behavioral and technical component, and their level of difficulty is appropriately scaled to reflect the applicant's prior experience. These interviews will be the basis for final decisions on the new analyst class. Email the PM's with any questions.
---
What does GSIF look for in potential applicants?
Strong academic record
Polished resume with compelling experience
Intentional effort to understand GSIF and meet its members
Thoughtful and rigorous effort placed into the stock pitch
Ability to articulate complex ideas clearly
Desire and willingness to learn