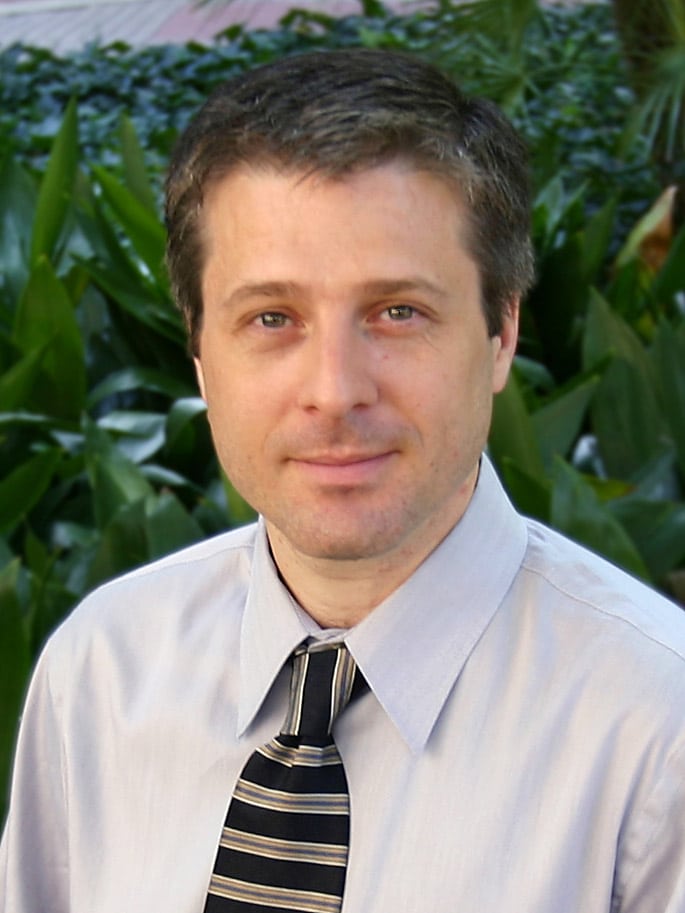 Alan David Judkins Cooke
Egbert R. Beall/Beall's Department Stores, Inc. Faculty Fellow
Associate Professor
University of Florida,
Warrington College of Business
Marketing Department
PO Box 117155 Gainesville FL 32611
Stuzin Hall 267B
(352) 273-3282
Education
PhD - Cognitive Psychology
,
University of California, 1997
MS - Marketing
,
Walter A. Haas School of Business, University of California, 1994
BS - Human Factors Engineering (Summa Cum Laude)
,
Tufts University, 1990
Research Areas
Consumer Behavior

,
Decision Making

,
Consumer Choice

,
Price Perception

,
Psychological Scaling
Utility invariance despite labile preferences
Published Year: 1995
Authors:
Barbara Mellers
Elke Weber
Lisa Ordonez
Inc. Academic Press
Alan Cooke
Marketing the Unfamiliar: The Role of Context and Item-Specific Information in Electronic Agent Recommendations
Published Year: 2000
Authors:
Harish Sujan
Mita Sujan
Barton Weitz
Alan Cooke
Emerging Trends in Product Bundling: Investigating Consumer Choice and Firm Behavior
Accepted Year: 2017
Authors:
Vithala Rao
Gary Russell
Hemant Bhargava
Alan Cooke
Tim Derdenger
Hwang Kim
Nanda Kumar
Irwin Levin
Yu Ma
Nitin Mehta
John Pracejus
R. Venkatesh
---
The Connected Consumer: Connected Devices and the Evolution of Customer Intelligence
Journal: Journal of the Association for Consumer Research
Published Year: 2017
Authors:
Alan Cooke
Peter Zubcsek
---
Attentional contrast during sequential judgments: A source of the number-of-levels effect.
Journal: Journal of Marketing Research
Published Year: 2008
Authors:
Els de Wilde
Chris Janiszewski
Alan Cooke
---
Learning from mixed comparisons: Anticipation of the future reduces appreciation of the present
Journal: Journal of Consumer Research
Published Year: 2007
Authors:
Tom Meyvis
Alan Cooke
---
Behavioral economics, psychology and public policy
Journal: Marketing Letters
Published Year: 2005
Authors:
On Amir
Dan Ariely
David Dunning
Nicholas Epley
Alan Cooke
---
Different scales for different frames: The role of subjective scales and experience in explaining attribute framing effects.
Journal: Journal of Consumer Research
Published Year: 2004
Authors:
Chris Janiszewski
Tim Silk
Alan Cooke
---
When absence begets inference in conjoint analysis
Journal: Journal of Marketing Research
Published Year: 2004
Authors:
Joseph Alba
Alan Cooke
---
Stimulus context and the formation of consumer ideals
Journal: Journal of Consumer Research
Published Year: 2004
Authors:
Chris Janiszewski
Marcus da Cuhna
Suzanne Nasco
Els de Wilde
Alan Cooke
---
Marketing the unfamiliar: The role of context and item-specific information in electronic agent recommendations
Journal: Journal of Marketing Research
Published Year: 2002
Authors:
Harish Sujan
Mita Sujan
Barton Weitz
Alan Cooke
---
Avoiding future regret in purchase-timing decisions
Journal: Journal of Consumer Research
Published Year: 2001
Authors:
Tom Meyvis
Alan Schwartz
Alan Cooke
---
Judgment and decision making
Journal: Annual Review of Psychology
Published Year: 1998
Authors:
Barbara Mellers
Alan Schwartz
Alan Cooke
---
Multiattribute judgments: Context effects in single attributes
Journal: Journal of Experimental Psychology: Human Perception and Performance
Published Year: 1998
Authors:
Barbara Mellers
Alan Cooke
---
A test of generic utility: Evidence for context dependence
Journal: Journal of Risk and Uncertainty
Published Year: 1997
Authors:
Richard Chechile
Alan Cooke
---
The role of task and context in preference measurement
Journal: Psychological Science
Published Year: 1996
Authors:
Barbara Mellers
Alan Cooke
---
Attribute range and response range: Limits of compatibility in multiattribute judgment
Journal: Organizational Behavior and Human Decision Processes
Published Year: 1995
Authors:
Barbara Mellers
Alan Cooke
---
Trade-offs depend on attribute range
Journal: Journal of Experimental Psychology: Human Perception and Performance
Published Year: 1994
Authors:
Barbara Mellers
Alan Cooke
Warrington Directory