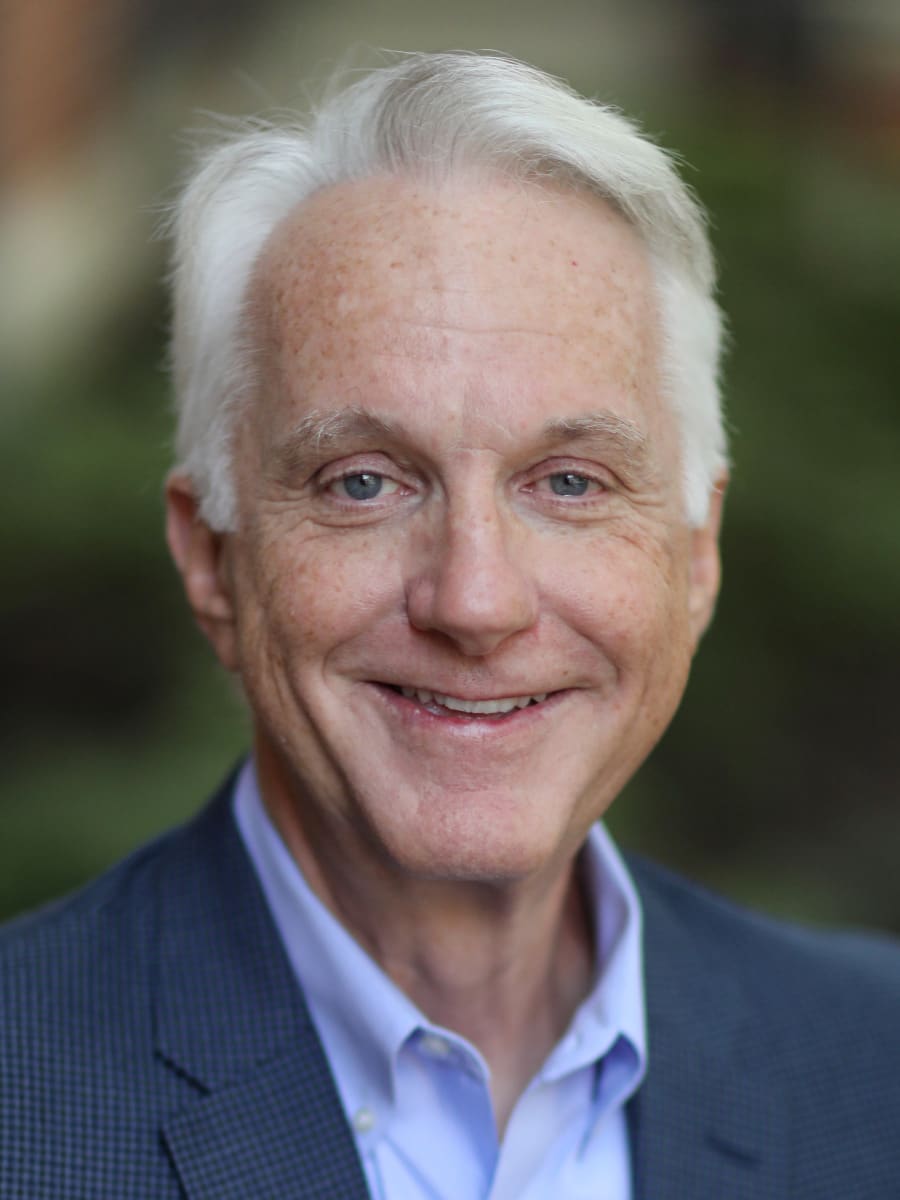 David C. Ling
Ken and Linda McGurn Professor
Full Professor
Director, Master of Science - Real Estate

University of Florida
Warrington College of Business
Finance, Insurance and Real Estate Department
Stuzin Hall 301C

(352) 273-0313
Email
Biography
Professor Ling teaches courses in commercial real estate finance and investment at the graduate level and serves as Director of the Master of Science in Real Estate (MSRE) program. His academic and professional publications have included articles on housing policy and economics, mortgage markets and pricing, private commercial real estate investments, publicly traded real estate companies, and performance evaluation.
Professor Ling is the co-author (with Wayne Archer) of Real Estate Principles: A Value Approach 4th Edition (2013) and was a co-author of Real Estate Perspectives: An Introduction to Real Estate. During 2000 he was elected and served as President of the American Real Estate and Urban Economics Association (AREUEA), an international organization for academics who work in the areas of real estate and urban economics. In addition, he served a six-year term as co-editor of Real Estate Economics, which is the Association's journal. Professor Ling currently serves on the editorial boards of numerous scholarly journals including Real Estate Economics, Journal of Housing Economics, Journal of Real Estate Finance and Finance Economics, Real Estate Finance, Journal of Housing Research, and Journal of Real Estate Research.
He has provided research and consulting services to several state and national organizations including the Federal National Mortgage Association, the National Association of Home Builders, the National Association of Realtors, and the Florida Association of Realtors.
Professor Ling is both a Fellow and faculty member and currently serves as the Dean of the Weimer School of Advanced Studies in Real Estate, a non-profit research and educational institute. Ling is also a Fellow and advisory board member of the Real Estate Research Institute, a Fellow of the Royal Institution of Chartered Surveyors (FRICS), an appointed member of the National Association of Real Estate Investment Trust's Research Council, and has served as a Research Fellow of the Urban Land Institute and as a Distinguished Fellow of The National Association of Industrial and Office Properties. He was recently appointed to three-year Fellowship in The Department of Land Economy at the University of Cambridge; funded by British Land and The Investment Property Forum Educational Trust (IPFET). Professor Ling also served as a (part-time) visiting professor at the University of Reading (U.K.) from 2006-2012 and was a visiting professor at the National University of Singapore in February of 2011. Prior to moving to the University of Florida in 1989, Ling was a professor of finance and real estate at Southern Methodist University and has taught at the Swedish School of Economics.
Honors and Fellowships: Recipient of the George Bloom Award (presented by the Directors of the American Real Estate and Urban Economics Association in 2011 for "outstanding contributions to the field of real estate academics"); awarded the David Ricardo Medal by the American Real Estate Society in 2010 (ARES' highest honor in recognition of research productivity and influence); elected 2000 President of The American Real Estate and Urban Economics Association; elected M.B.A. Teacher of the Year, 2013, 2010, 2005, 1995, and 1992; 1989 Faculty Research Excellence Award, Edwin L. Cox School of Business, Southern Methodist University; 1987 Distinguished Teacher Award, Graduate Division, Edwin L. Cox School of Business, Southern Methodist University; Homer Hoyt Institute, 1985 Post Doctoral Award; Awarded second place in the 1984 AREUEA/Homer Hoyt Institution Dissertation Competition.
Education
PhD - The Ohio State University, 1984
MBA - The Ohio State University, 1977
BSBA - Central Michigan University, 1976
Research Areas
Real Estate Finance
Investment and Taxation
Housing Economics and Policy
---