UF in Vietnam
Cancelled for summer 2021 in response to COVID-19 considerations.
Welcome to Vietnam, a land of stunning natural beauty, cultural complexity and rapid economic transformation. The UF in Vietnam internship program offers students a unique opportunity to learn about this strategic emerging market while completing a professional internship in the financial center and trading hub of the country. Students who participate in this program will gain valuable industry experience related to their major, develop professional skills, network with business professionals in Vietnam, and learn about what it is like to work in a multinational and multicultural setting.
Vietnamese language is not required. All interns will have an English speaking supervisor.
The Country: Vietnam

Vietnam's dynamic collection of staggering landscapes, exhilarating megacities, ancient temples, and peaceful small villages is both compelling and humbling. The country is home to eight UNESCO World Heritage sites with natural gems such as the famous Ha Long Bay and Hoi An Ancient Town. Aside from its visual wonders, the tropical climate, warm inviting culture, mouthwatering cuisine, and robust economic growth are making Vietnam an increasingly attractive place for foreigners to work and live. With growth oriented government policies, significant increases in foreign direct investment, and a young and highly literate workforce, Vietnam is now the third largest startup ecosystem in Asia and poised to be one of the top ten fastest growing economies for the next 35 years.
The City: Ho Chi Minh City (Saigon)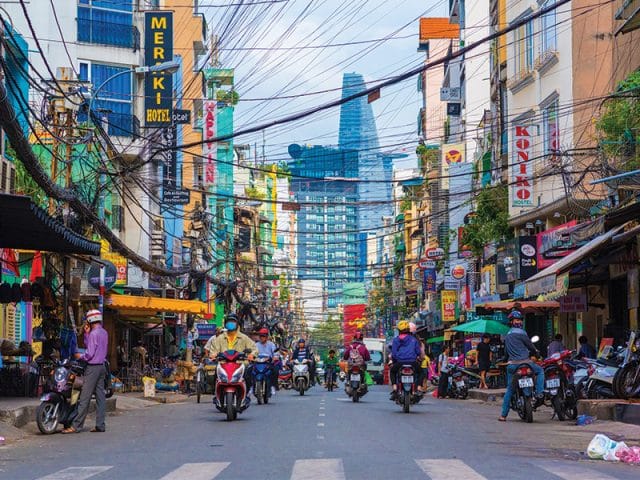 Ho Chi Minh City, or Saigon as it is known to locals, is a city of contradictions. Flocks of worn Honda motorcycles pass by well-kept storefronts which sell high-end designer brands. A statue of the resolute communist leader who bested foreign militaries and unified Vietnam now stands in front of a French colonial hotel with advertisements for large foreign banks illuminated in the background. Vietnamese farmers sell vegetables, fruit, and live frogs on the street outside of a Buffalo Wild Wings restaurant serving a new and more confident Vietnamese middle class consumer. Droves of American tourists visit the hidden Viet Cong tunnels once used to liberate the country from American soldiers. The city forfeited to an encroaching communist government in 1975 is now leading the economic and capitalist renaissance for reunified Vietnam and leading the way for its South East Asian neighbors. Today's visitors to Saigon experience a high octane blend of history, international fusion and modernity that is driving forward with pulsating energy.
Quick Facts:
Vietnam is the fastest growing economy amongst ASEAN countries
In 2019, Ho Chi Minh City was ranked as the 4thbest city in Asia for millennial employment prospects
The cost of living is 60% less than New York and London, with food, taxis and movie tickets priced lower than the global average
According to CNN Business, Ho Chi Minh City is one of the 10 best emerging cities to launch a start-up
The country has a young and vibrant population, with 70% under the age of 30
Program Eligibility
Students must have a minimum 2.5 GPA
Students must have a valid U.S. passport
Students must submit resume
Students must interview with program director and internship provider
Students must be flexible, reliable, professional, and culturally sensitive
This program is open to students in all colleges and majors. Vietnamese language ability is not required.
Application Deadline
Program applications are located on the UF International Center website. Students are not accepted into the program until they submit their application and non-refundable deposit to UF International Center. Please note this program operates on a first-come, first-serve basis and may reach full capacity prior to the application deadline.
Program Dates
Canceled in response to COVID-19 considerations. Engineering majors are encouraged to select the 10-week program.
May 3-7: UF pre-departure training course (11am – 2pm)
May 23: Students arrive in Ho Chi Minh City
May 24-27: Cultural immersion activities
May 28: Welcome Banquet and Orientation
May 31: Internships begin
July 20: Internships end
July 21: Program ends – students vacate residences
Terms of Agreement
Students assume full responsibility for the cost of the program by March 26. Students on the participant list as of this date become financially obligated. Only in extreme circumstances (e.g., serious personal injury, family emergency, etc.) will a student be allowed to petition to remove him/herself from the list of participants prior to the start of the program. Petitions will be reviewed by the Director of the School of Business.
Program Structure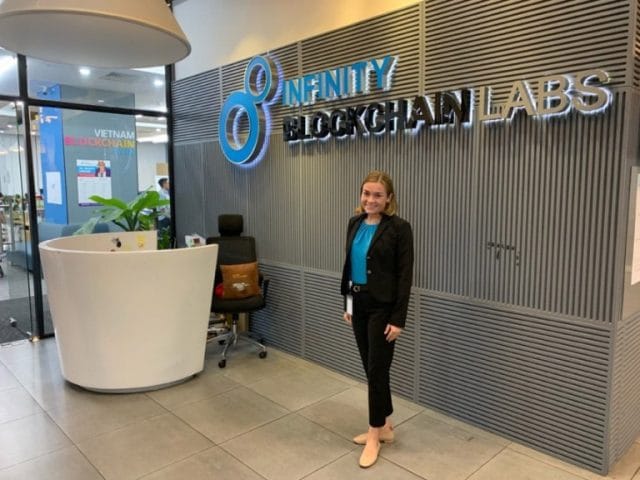 The nine-week program splits into three sections; Pre-departure research, on-site cultural discovery, and professional application. The pre-departure research portion of the course takes place on the UF campus from May 3-May 7. Students will learn about Vietnam's commerce and culture through lectures and investigative assignments. The on-site cultural discovery portion of the course will take place in Vietnam, from May 24-May 27. During this week, students will learn about Vietnamese culture firsthand by exploring some of the country's cultural and natural treasures, including the American War Museum, Cu Chi Tunnels, Mekong Delta, Cai Rong Floating Market, Water puppet show, Saigon River Cruise and more. During the professional application portion of the course, running from May 31-July 20, students will integrate what they learned in a two-month internship with a Vietnamese company located in Ho Chi Minh City.
Academics
Students will complete 6 credits over the course of the program. All students attend an onsite pre-departure training class at UF from May 3-May 7. The class will provide students with a rudimentary understanding of Vietnam and involve internship preparation activities.
For Engineering majors:
EML 4930: Engineering in a Global Context (3 credits)
EML 4930: Industry Practicum (3 credits)
For all other majors:
GEB 4956: UF in Vietnam Commerce and Culture (3 credits)
GEB 4941: Vietnam International Internship (3 credits)
Degree requirements:
This program satisfies the UF summer credit requirement.
This program satisfies the internship requirement for business majors.
Vietnam Culture Week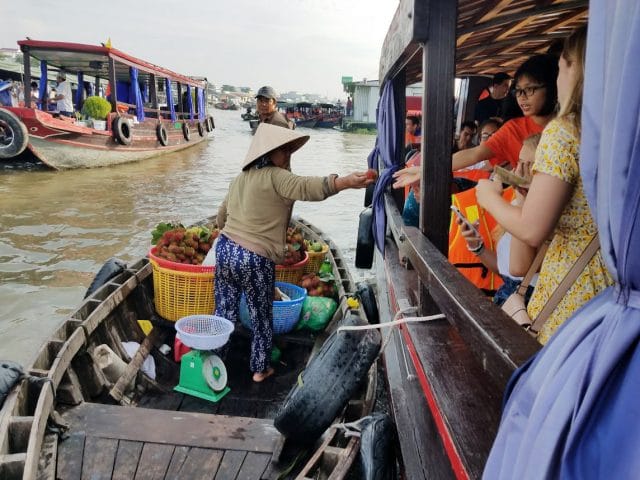 Before starting the internship, students will enjoy a week long cultural tour from May 24-May 27. Students appreciate learning about Vietnamese culture through program activities and site visits in and around Saigon. The following culture week activities are included in the program cost. All transportation, entrance fees, and most meals are included for the cultural week.
American War Museum and Cu Chi Tunnels
Overnight Mekong Delta excursion
Visit to the Cao Rong Floating Market
Vietnamese water puppet show
Saigon river cruise
Binh Tay Market and Ben Thanh Street Food Market
Visits to Buddhist, Daoism, and Cao Dai Temples
Saigon Street Food Tour
Saigon City Tour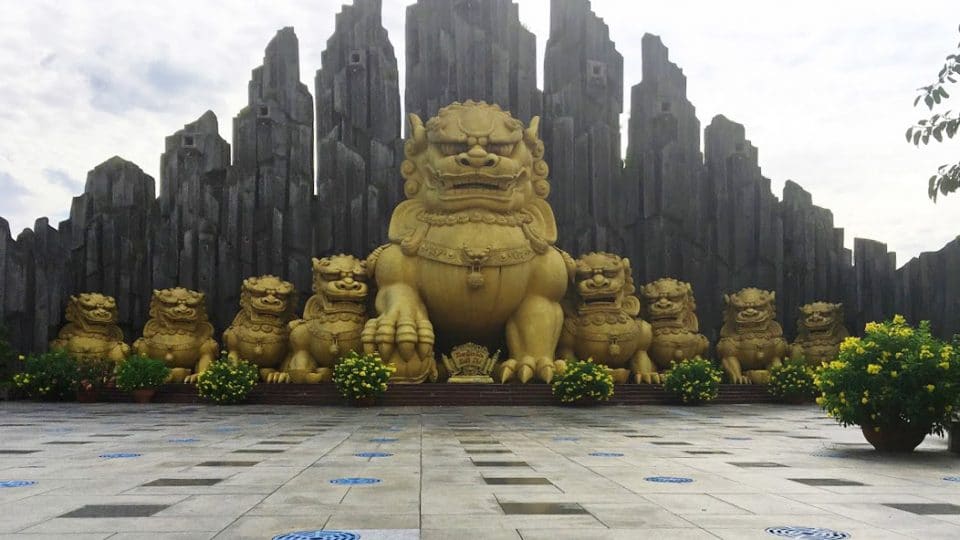 Internships
Students will apply their knowledge of Vietnamese commerce and culture through a two-month professional internship with a Vietnamese or multinational company in Ho Chi Minh City, Vietnam. Students are matched with over 400 companies across a variety of sectors, offering students a breadth of professional opportunities. All companies are visited and vetted prior to hosting an intern and required to comply with western emergency/safety standards. Student interns will have an English-speaking supervisor and be assigned specific projects throughout their internship.
Students will work between 35-40 hours per week during the internship. The experience is designed to help them develop the following learning objectives:
Gain valuable professional skills for career development and enhanced employability
Obtain industry knowledge and experience to improve the resume
Achieve a cultural understanding of Vietnam and Asian business practices
Enhance cultural agility to work in foreign contexts and networks
Develop global connections and networks
Placements: Every effort is made to match students with a sector and company that aligns with their major and interests. Although students are not guaranteed placement in a particular sector, more than 90% of interns are successful in getting a placement within their first sector choice. Placements are available in the following sectors: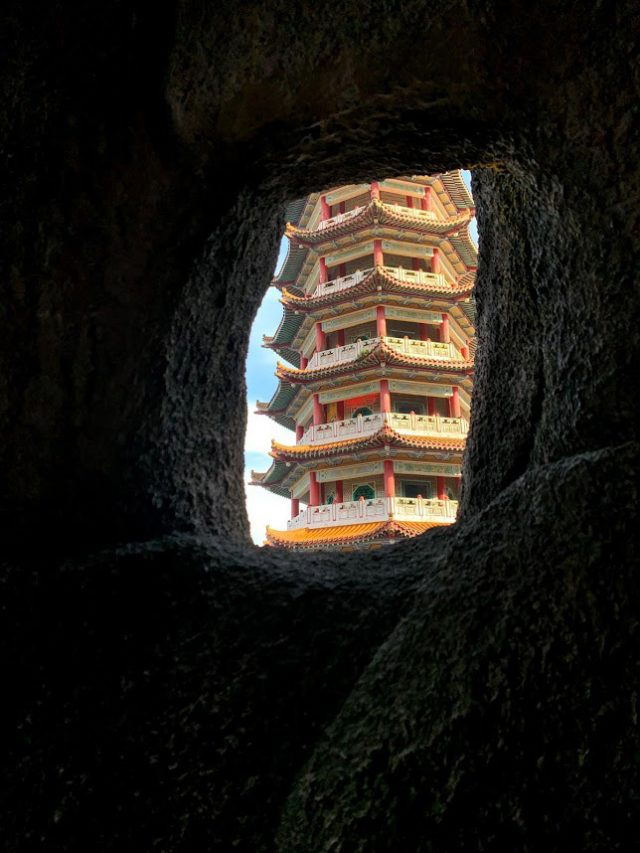 Advertising
Architecture and Real Estate
Business
Finance & Accounting
Green Technology
Healthcare & Pharmaceuticals
Hospitality
Engineering
Information Technology & Computer Science
Legal
Logistics
Marketing
Media & Creative Industries
NGOs & Charities
Public Relations
Tourism & Travel
Accommodation
Students will stay in a centrally located condominium for the duration of the program. Students will have their own bedroom and share a kitchen, living room and western style bathroom with one or two other students of the same gender. The facilities include a swimming pool, gym, 24-hour convenience store, and bilingual reception staff. Rooms are equipped with a television, washing machine, microwave, kitchen utensils, towels, hairdryer, iron, ironing board, air conditioning, and internet Wi-Fi.
Program Costs
$7,500: 8-week program fee for Summer 2021
Program cost includes tuition, airport pick-up, welcome weekend banquet/orientation, guided tours, transportation and entrance fees for first week, housing, business and networking seminars, international health insurance, a prepaid international sim card, visa processing, 24-hour emergency support, and $425 UFIC application fee.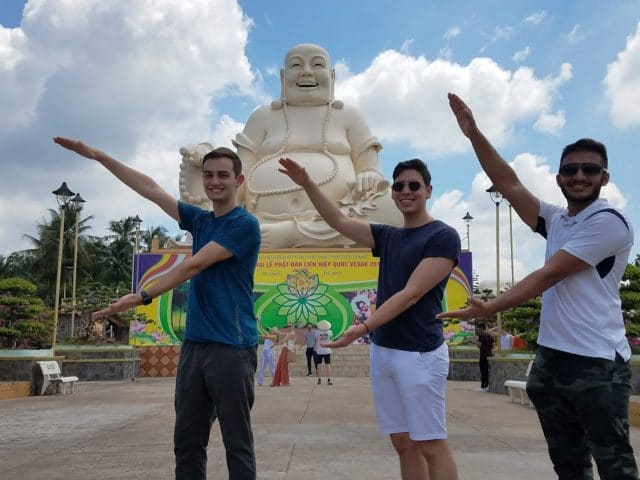 Other Estimated Expenses
Airfare: ~$2,000
Visa: ~50
Passport: $135 (If not already obtained)
Meals: ~$200**
Personal Expenses: ~$300**
* Expenses vary depending on student preferences. The currency is Vietnam is the Dong.
Useful Links